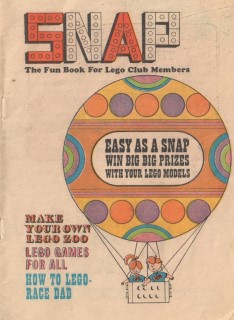 For today's Throwback Thursday we have a real treat for you, thanks to Joey, who has provided us with scans of a 55-year-old US LEGO club magazine called SNAP.
It was published by 'LEGO System by Samsonite' of Denver, Colorado in 1963 and it makes for fascinating reading. The way it's written is definitely from a different era.
Let's take a look at a few pages after the break...
Our club hosts are Jane and Johnny Lego who welcome us and crop up in their own comic strip later on in the magazine.
Note how Lego is not capitalised, as is insisted upon today.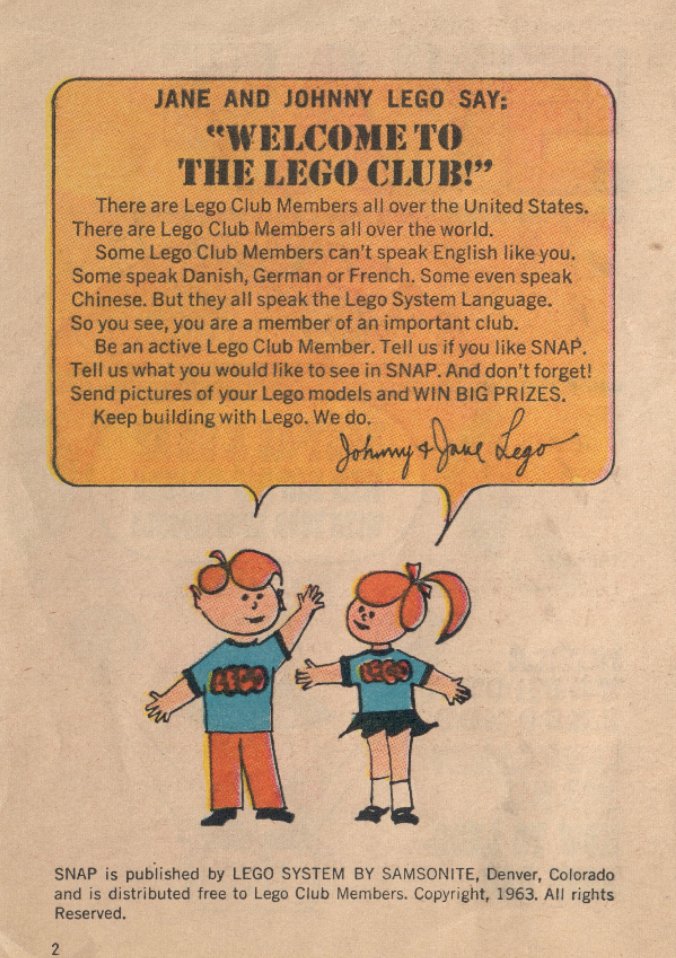 Here's a fun game you can play with your bigger, stronger and cleverer dad that you'll win because you have more time to play with Lego!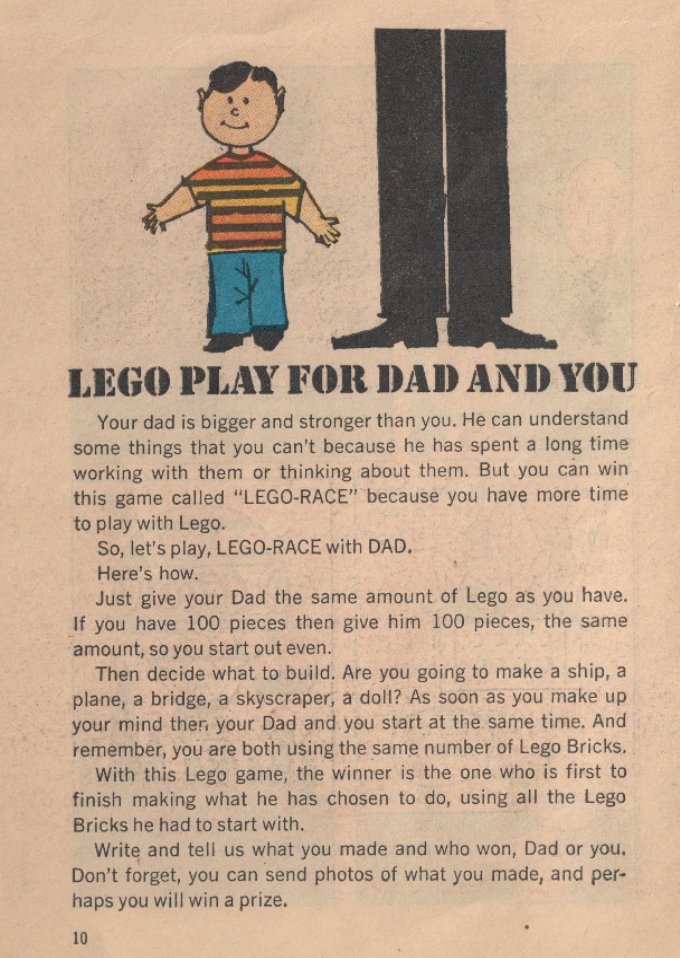 Jane and Johnny go off on adventures in their own comic strip.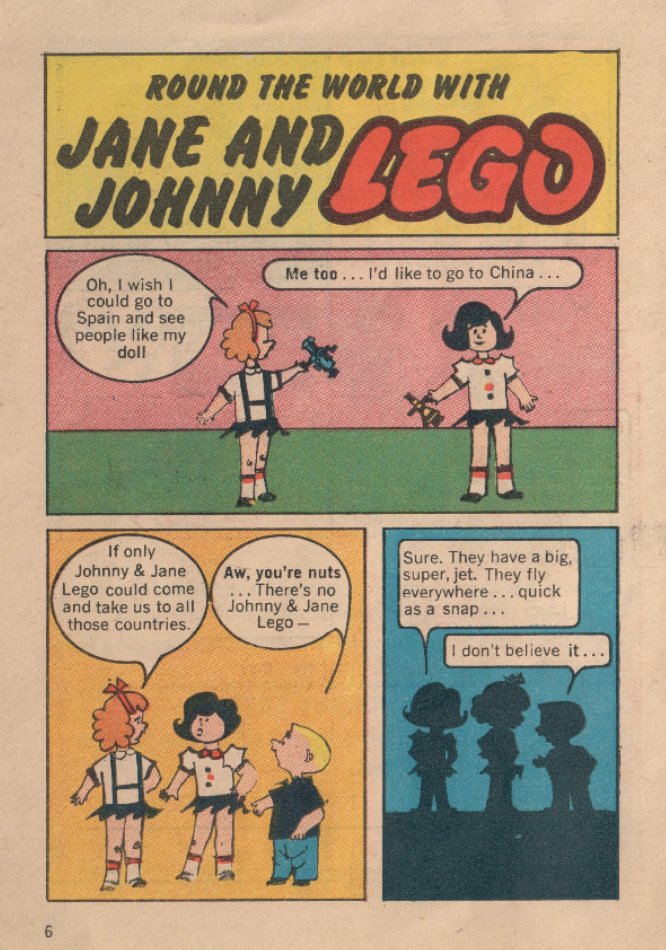 Today's LEGO club magazines are little more than a glorified advert. That's not the case here but new products are advertised, which in 1963 was the wheel!
There's a competition elsewhere in the magazine that encourages you to purchase them: "if your model is on wheels... you get a special jackpot prize!"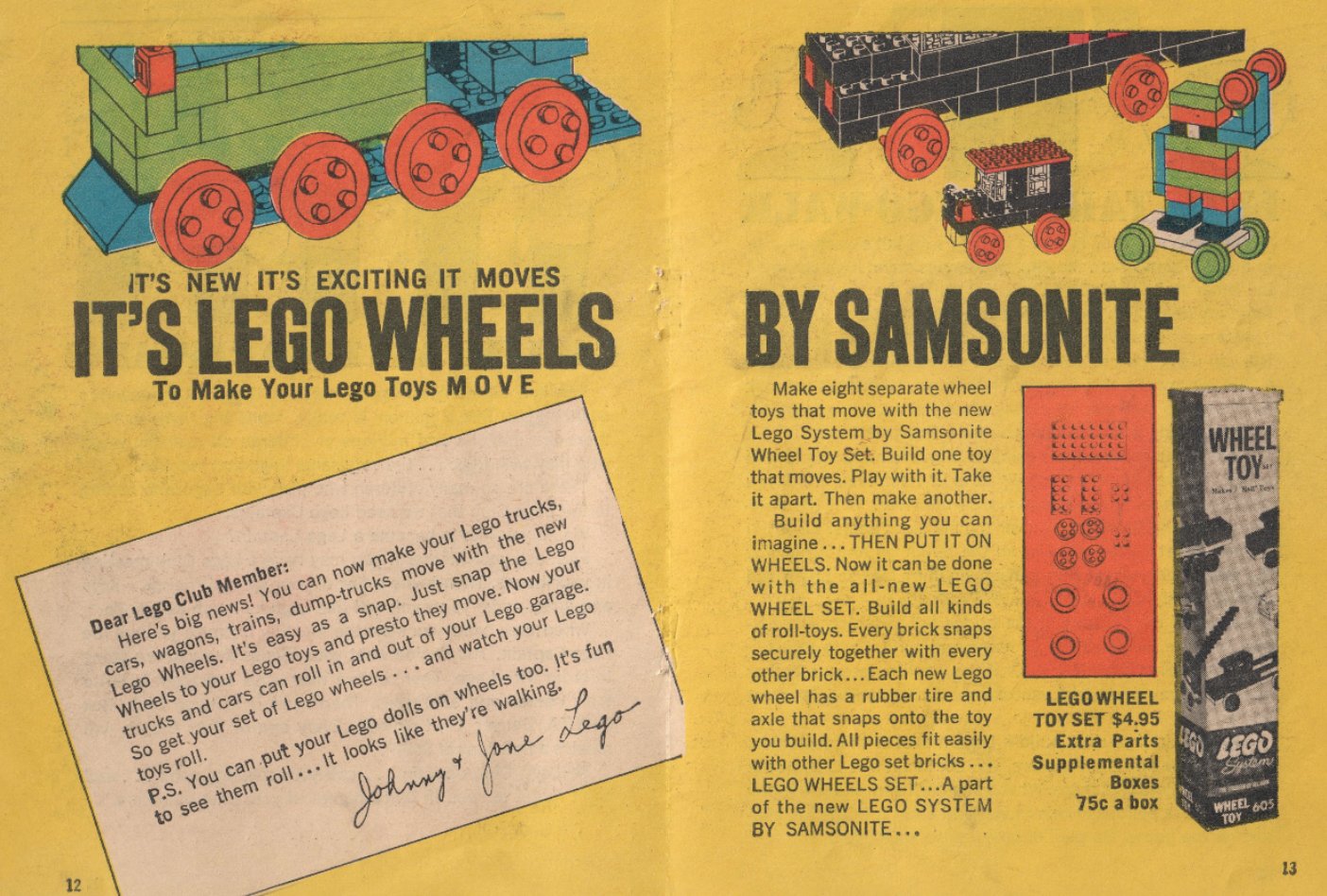 It's just five years after the brick was patented but already huge models are being built with them, as shown by this 9 foot high model of the Cruciform building in Montreal (Place Ville Marie, built in 1962).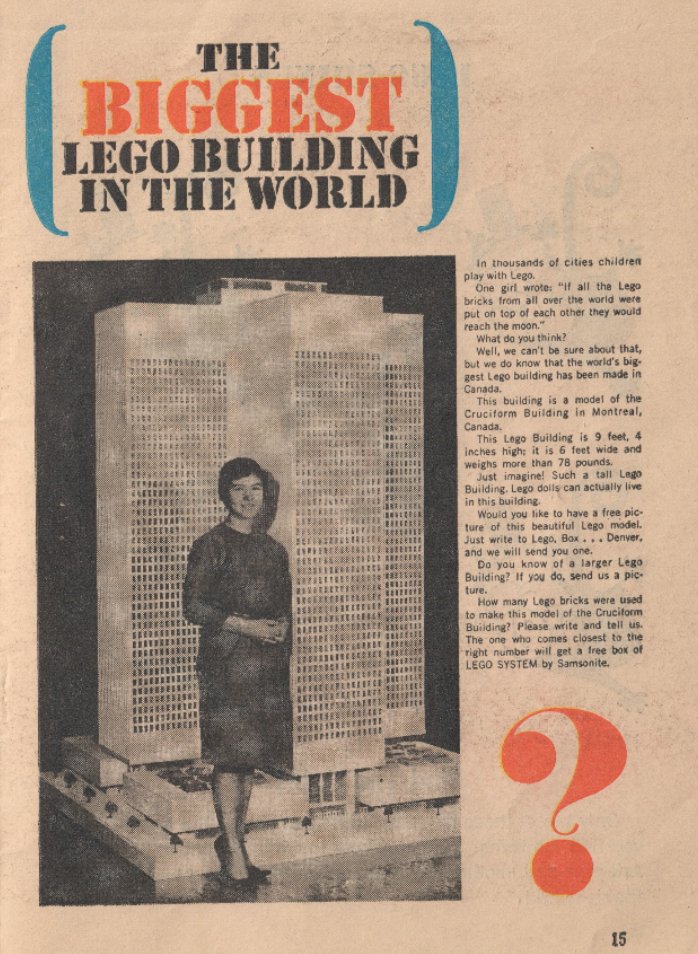 At the back of the publication you'll find diagrams to help build zoo animals, an ostrich, deer, elephant and penguin.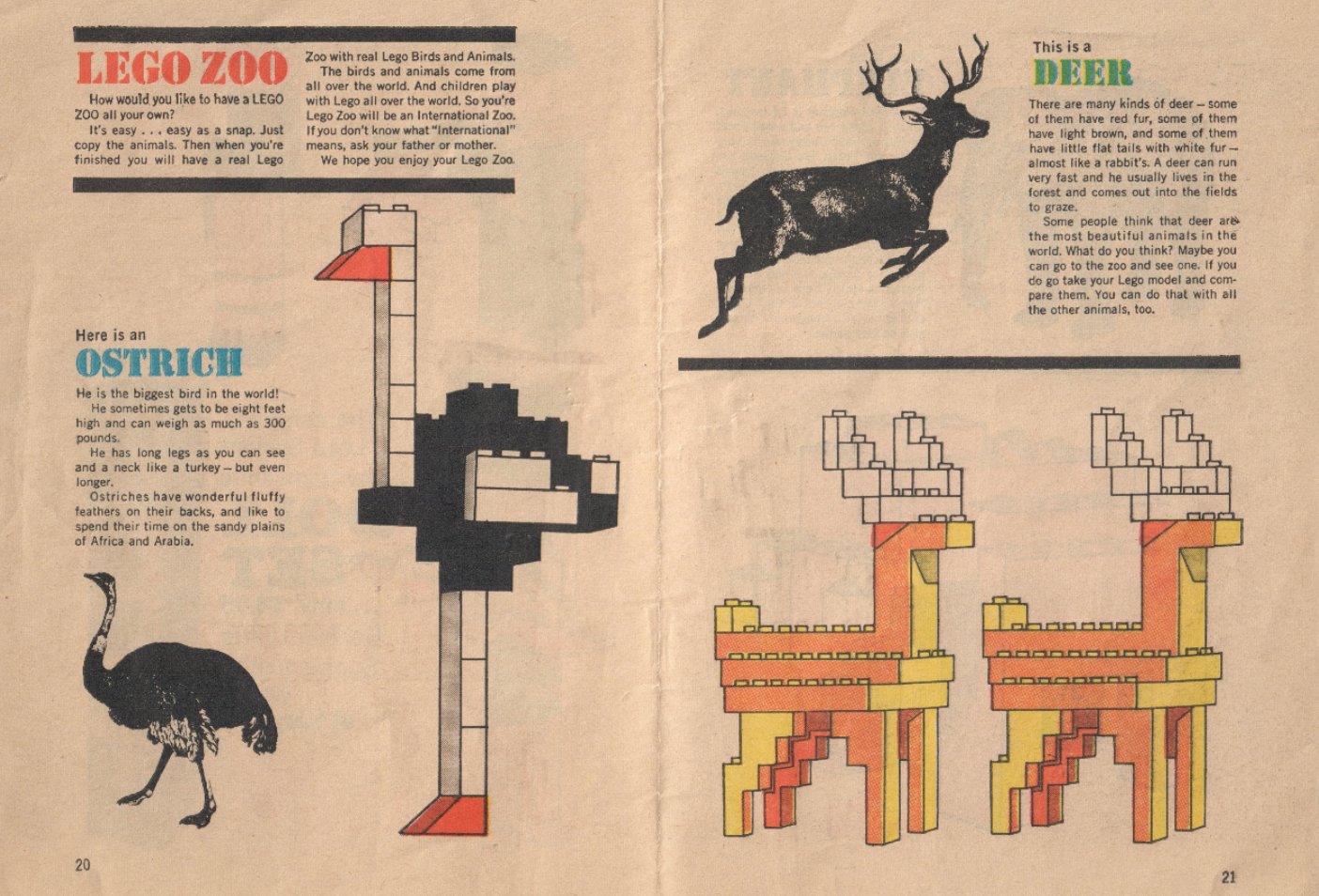 With just basic bricks and slopes you need a little imagination to see the resemblance but kids had plenty of that in those days!
You can view all 24 pages of this fascinating publication in our library.
Thanks again to Joey for the scans.
Do you have old paperwork that you can scan for our library? Let us know!