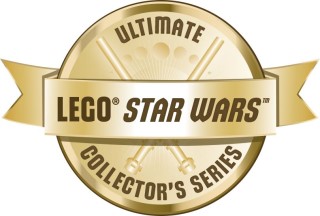 The popular Ultimate Collector's Series will soon celebrate its twentieth anniversary and a total of 31 such sets have been released since 2000. These depict many of the most iconic vehicles and locations from across the Star Wars saga, although LEGO has focused upon revising past sets in recent years rather than creating entirely new models of fresh subjects.
In fact, 75181 Y-wing Starfighter is the fourth direct remake of an earlier Ultimate Collector's Series set in a row. This is perfect for more recent LEGO Star Wars fans but has caused some frustration among those who have been collecting for several years, particularly since there are many more potential sets which have yet to be produced. Today we are therefore going to consider a selection of those possible future UCS sets based upon the Original Trilogy.
---
X-34 Landspeeder
Luke Skywalker's X-34 Landspeeder is one of LEGO's most popular subjects, having appeared in no fewer than eleven sets since 1999. I think the vehicle is sufficiently popular to warrant an Ultimate Collector's Series set and it would mark a significant departure from the scale of past sets which might be interesting. In addition, the desire for such a model has perhaps already been proven as Psyence's excellent LEGO Ideas project received 10,000 votes.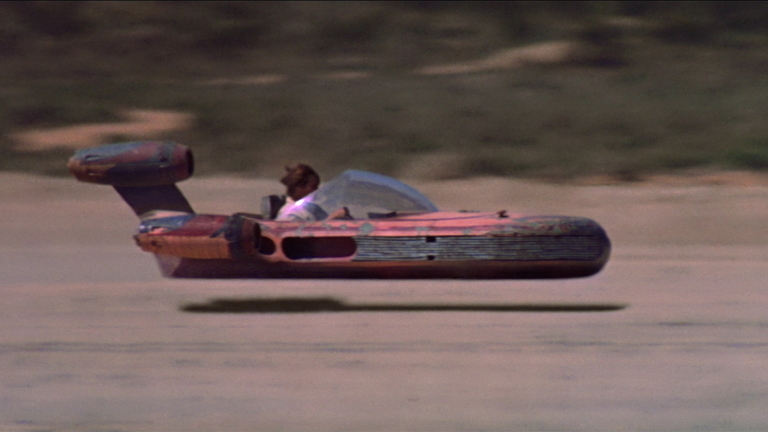 However, LEGO has yet to produce a UCS model which is larger than minifigure scale and includes an open cockpit. This might result in difficulty when displaying the Landspeeder as no LEGO figures of a suitable scale currently exist that could pilot the craft. If that was taken into consideration then a similar issue would apply to an official Ultimate Collector's Series 74-Z Speeder Bike.
That having been said, I still believe the X-34 Landspeeder to be a likely candidate for a future UCS set. A price point of around £129.99 or $149.99 would be sufficient to include all the necessary detail and the set could come with an exclusive Luke Skywalker minifigure, wearing his hat and goggles from the deleted scene in which the Landspeeder was introduced.
Mos Eisley Cantina
The Ultimate Collector's Series is undoubtedly focused upon vehicles but has also included a couple of well known locations from the Star Wars universe. Chalmun's Cantina is perhaps the most memorable of them all so has great potential as a UCS set in my opinion. The interior is intricately detailed in the movie and a large scale LEGO model could capture a lot of that detail, far exceeding past Mos Eisley Cantina sets in that regard.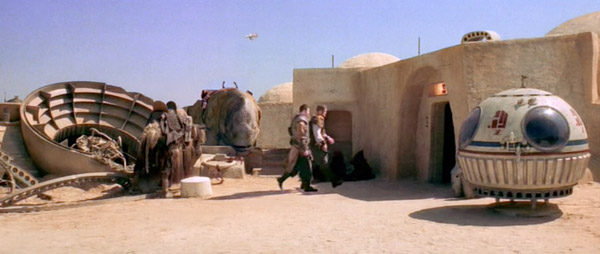 Unfortunately, the building's exterior is considerably less interesting, consisting of worn sandstone walls and scattered brown doors. Display value should be an important consideration for any UCS set and a model of the Mos Eisley Cantina might risk looking rather drab when compared with other location-based sets such as 10236 Ewok Village or even the much-maligned 75098 Assault on Hoth.
A UCS model of the Mos Eisley Cantina therefore seems unlikely to me, although the building's iconic status and the appeal of its eclectic inhabitants must not be underestimated and I have no doubt that such a model would appeal to many Star Wars fans. The minifigures alone would surely excite me!
Base One
The Rebel Alliance took refuge in the Great Temple on Yavin IV shortly before their assault on the first Death Star, assigning it the name Base One. This location is instantly recognisable and enjoys a great deal of screen time, not only during A New Hope but also Star Wars Rebels and Rogue One: A Star Wars Story. A UCS model of the base could therefore include a great selection of minifigures and rooms from multiple films, much like 10188 Death Star.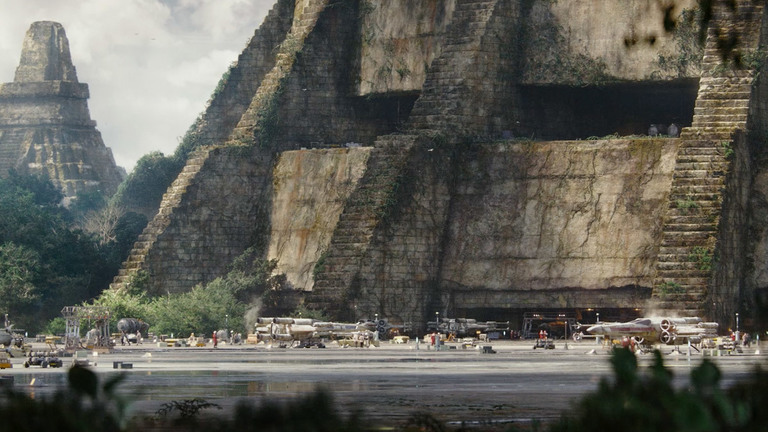 Finding an appropriate scale for a model of Base One might be difficult though. The Massassi temples in the films are absolutely enormous, as shown in the image above, so a UCS rendition would need to be scaled down a great deal. Designing a model which could be displayed beside sets such as 75172 Y-wing Starfighter, released last year, would be an incredible challenge, particularly if one wished to include hangar bays.
Nevertheless, it seems highly likely that an Ultimate Collector's Series Base One will be released one day. In fact, we already know that LEGO considered producing a large model of the Yavin IV base as the sketch model appeared in LEGO Star Wars: The Visual Dictionary, although that did not appear to be a UCS set and would require improvement.
AT-AT
The Imperial AT-AT is probably the best known of all ground-based vehicles in Star Wars so appears to be an ideal candidate for a UCS set. Not only is it an incredibly popular vehicle with exceptional display value but an Ultimate Collector's Series AT-AT could be designed at minifigure scale, measuring about 46cm in height. It would therefore be perfect for play so would appeal to children as well as adults.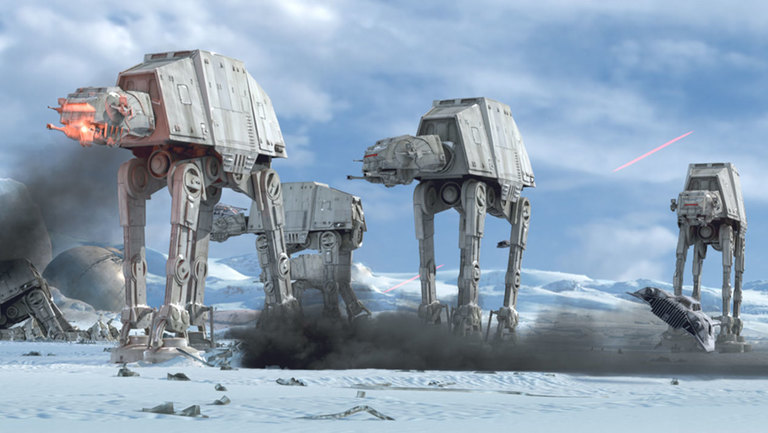 Many factors work in the favour of an Ultimate Collector's Series AT-AT so it seems strange that LEGO has yet to produce one, particularly given the demand for such a set from fans. Perhaps the designers have been unable to create a model with sufficiently sturdy legs for a larger scale set than existing AT-ATs. Alternatively, designing a minifigure-scale AT-AT might be prohibitively expensive, although the extraordinary popularity of 75192 Millennium Falcon proves that there is a market for even the most expensive of sets.
Ultimately, I think a UCS AT-AT is inevitable. LEGO is definitely aware that Star Wars fans have been asking for a large scale model of the infamous walker and I am confident that the design team will find a way to make this a reality at some point in the future.
TIE Bomber
A lot of LEGO Star Wars fans have been clamouring for a new minifigure scale TIE Bomber over the last few years and an Ultimate Collector's Series model might be equally appealing. The TIE Fighter, TIE Advanced x1 and TIE Interceptor have all appeared already so the range does not feel complete without the bombing variant and the development of more advanced building techniques provides an opportunity to improve upon past TIE craft.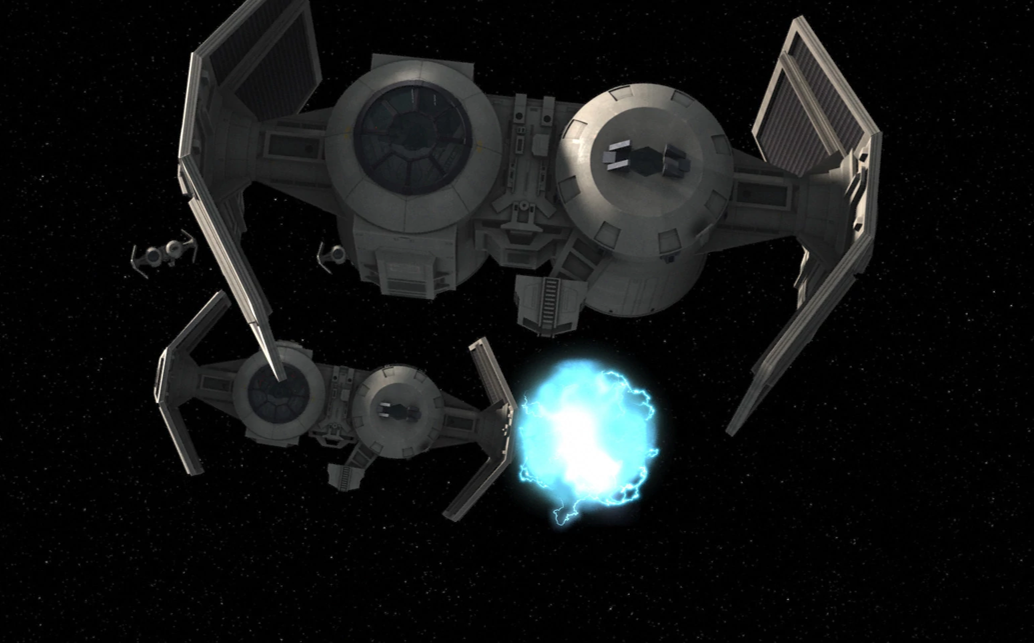 While the TIE Bomber is certainly a popular vehicle among Star Wars fans, I wonder whether its size would preclude the possibility of a UCS model. 75095 TIE Fighter cost £179.99 or $199.99 and a TIE Bomber might cost a great deal more, maybe more than even the most fervent of Star Wars collectors would be willing to pay for a vehicle with so little screen time.
Unfortunately, LEGO seems reluctant to release a TIE Bomber suitable for minifigures so a larger UCS model may be too much to expect. I would definitely be interested to see one though and do not doubt that other Original Trilogy fans will feel the same way.
Cloud City
Cloud City occupies an integral role during The Empire Strikes Back but has rarely appeared in LEGO form. 10123 Cloud City was released in 2003 and many LEGO Star Wars fans have been requesting a return to this famed location for a number of years. Modern building techniques and parts would surely allow the designers of a new UCS Cloud City to include far more detail than the original set and the potential minifigure selection is hugely appealing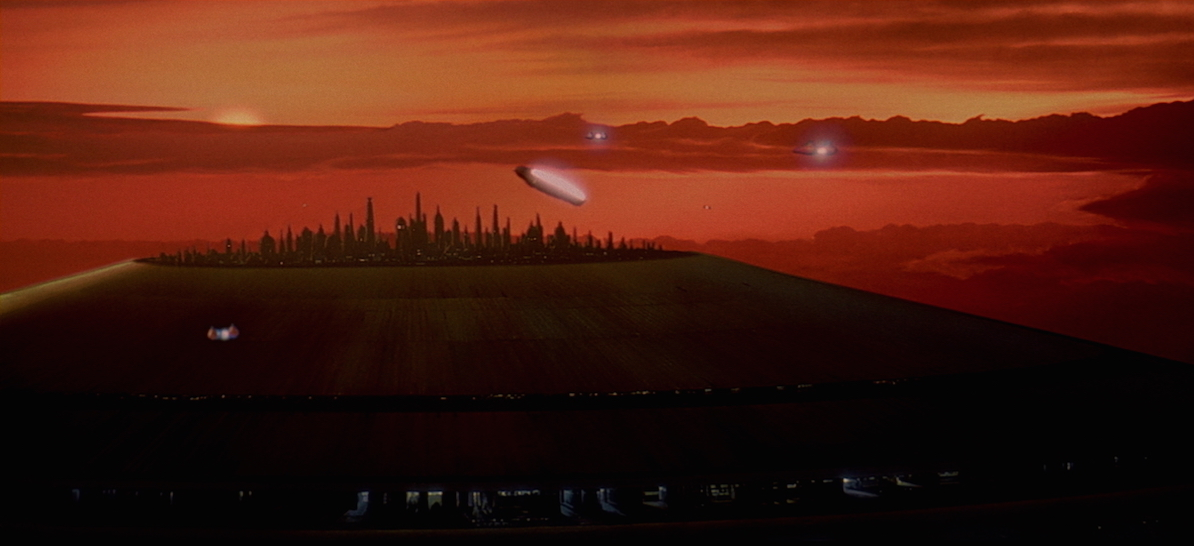 However, designing an Ultimate Collector's Series model of Cloud City presents a couple of practical challenges. An enormous stabilising vane hangs beneath the city in the movie and this would require the addition of an elaborate display stand for the set. Furthermore, the disc-like shape of Cloud City leaves little room for an interior when compared with the spherical 10188 Death Star, potentially forcing the designer to omit important scenes should LEGO wish to remain faithful to the mining colony's true shape.
On that basis I think we are more likely to see a play set akin to 10123 Cloud City, albeit with far more detail, than an entirely accurate display model. That would certainly satisfy me and it seems probable that we will see a UCS Cloud City model at some point, perhaps towards the end of this year if rumours are to be believed.
Nebulon-B Escort Frigate
The Rebel fleet comprises several well known vehicles, including Mon Calamari Star Cruisers, Dornean Gunships and GR-75 Transports. However, the Nebulon-B Escort Frigate is probably the most instantly recognisable craft in the fleet and its distinctive design would be well-suited to a truly unique Ultimate Collector's Series set, something which would be very welcome following the release of numerous remakes.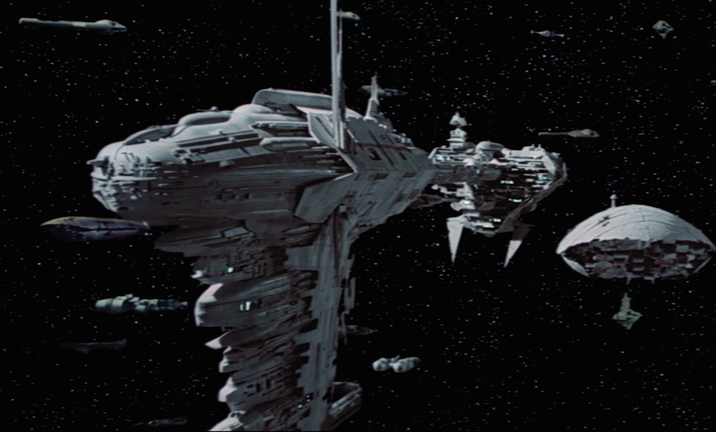 On the other hand, the Nebulon-B Frigate's unusual shape would present another structural challenge to the designer as the central strut which links the main crew section to the aft engine pod is extremely narrow so has the potential to be fragile. A large display stand would also be required for a set of this kind, potentially inflating the price should the stand need to consist of several hundred pieces.
An Ultimate Collector's Series Nebulon-B Escort Frigate appears unlikely at the moment. The vessel has a strong fan base though and I can certainly imagine LEGO taking on this difficult challenge at some point, especially if the frigate was to appear prominently in a future film.
RZ-1 A-wing
Four craft make up the Rebel Alliance's starfighter force at the Battle of Endor and three of those have appeared in one or more Ultimate Collector's Series sets. The RZ-1 A-wing remains elusive though, to the disappointment of many fans. This starfighter does not perhaps hold the iconic status of X-wings or Y-wings but it is certainly better known than the B-wing and is more than popular enough to warrant a UCS model in my view.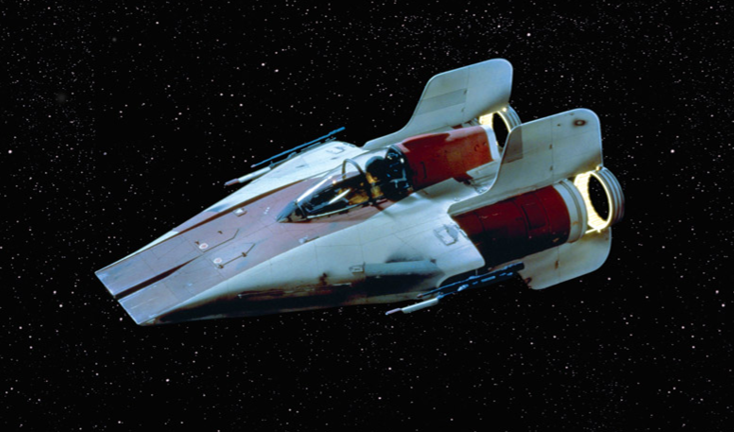 Even so, 10227 B-wing Starfighter is not believed to have sold particularly well when it was released in 2012, perhaps causing concern for LEGO about whether a large scale model of an A-wing would perform similarly modestly. In addition, the design of the craft is comparatively simple and recent minifigure scale models have been very impressive so I wonder whether increasing the scale would significantly improve the level of detail.
Despite these reservations, I think an Ultimate Collector's Series rendition of the A-wing is quite likely. Leaving the Rebel starfighter corps incomplete would be disappointing and the popularity of the A-wing seems to be increasing, particularly following its appearances in Star Wars Rebels and that of the RZ-2 interceptor in Star Wars: The Last Jedi.
---
I think LEGO has produced too many direct remakes of Ultimate Collector's Series sets in recent years. However, returning to older sets and improving upon them is not a bad thing and I would certainly like to see revised versions of 10019 Rebel Blockade Runner and 10030 Imperial Star Destroyer. Both craft are held in high esteem by Star Wars fans and I believe enough time has passed since the original sets were released to warrant a remake of each.
Tantive IV
10019 Rebel Blockade Runner was released in 2001 and still looks remarkably impressive in relation to its age. Nevertheless, there are some potential improvements that could be made as the proportions of the original model are not correct in relation to the source material and certain areas are somewhat fragile, particularly around the engine bank at the rear.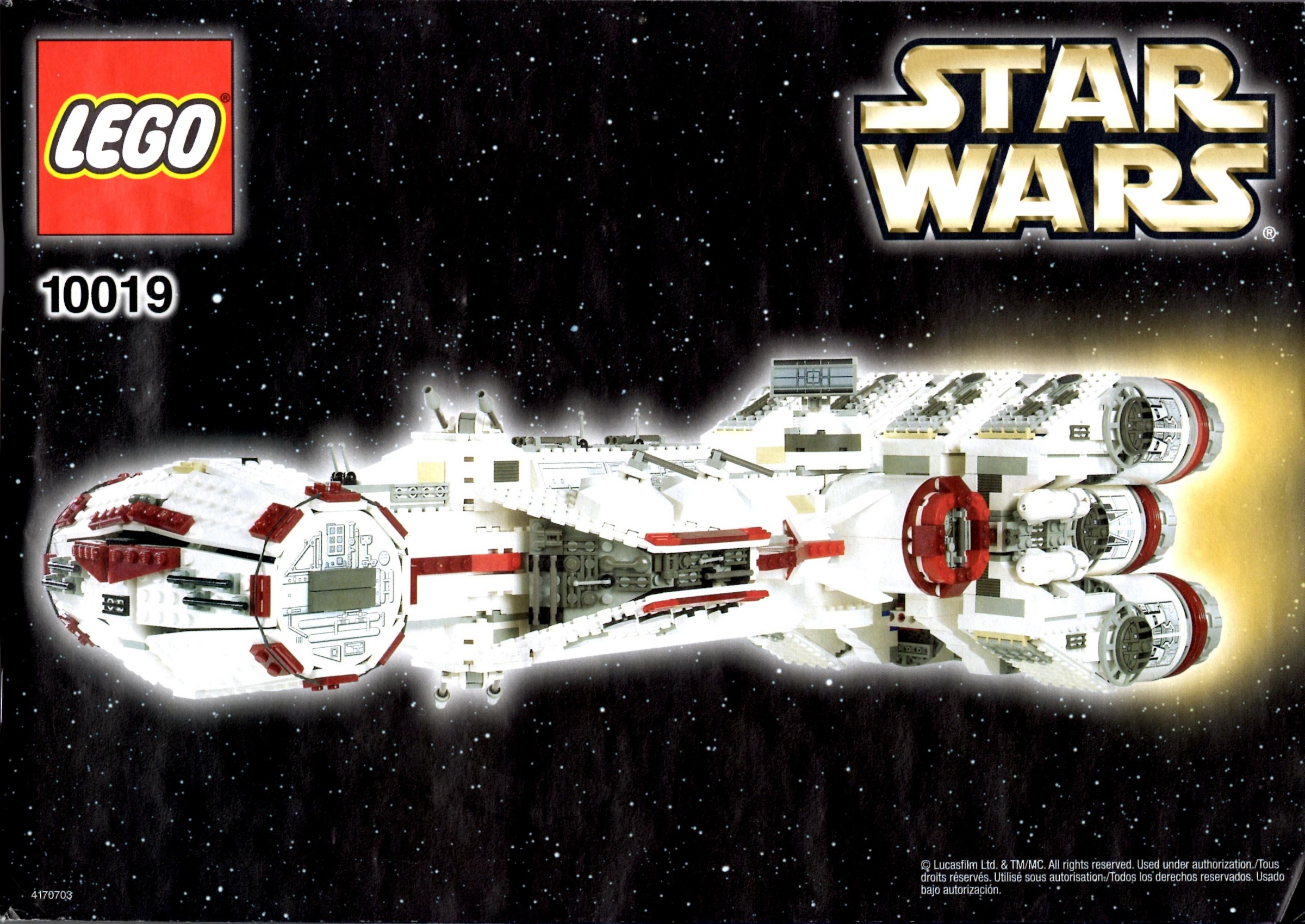 Combining the large scale of 10019 Rebel Blockade Runner with the shape and interior detail of 10198 Tantive IV would result in a great set in my view. In fact, it is unfortunate that a new Ultimate Collector's Series Tantive IV was not released last year as that would have been a perfect opportunity, celebrating the fortieth anniversary of Star Wars and capitalising upon the vessel's brief appearance in Rogue One: A Star Wars Story.
Imperial Star Destroyer
Much like 10019 Rebel Blockade Runner, 10030 Imperial Star Destroyer has aged extremely well since the set was released in 2002. Its sheer size and dagger-like shape are thoroughly impressive, as is the textured detail on the bridge superstructure and along the edges of the model. However, the set is notoriously fragile, using magnets to link the external hull panels to a Technic frame inside.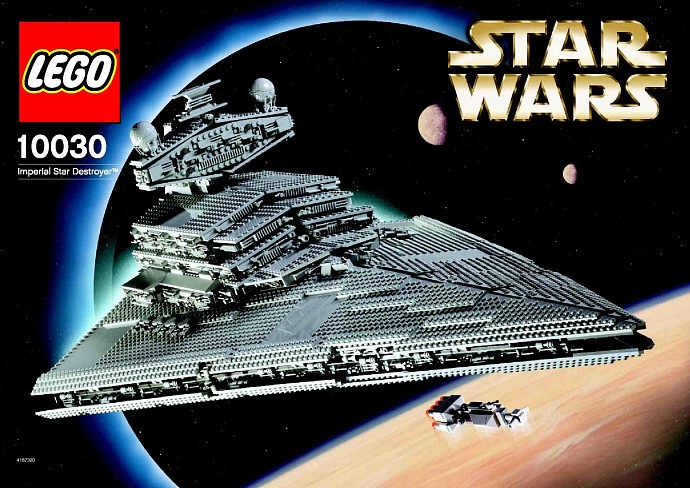 A modern rendition of the Star Destroyer would therefore require more robust construction but could also include some interior detail, taking inspiration from 10221 Super Star Destroyer. Furthermore, the broad range of wedge plates and small pieces available today may allow designers to improve the level of exterior detail, even though it is already of an exceedingly high standard on the 2002 model!
---
What Original Trilogy vehicles and locations would you be most excited to see in an Ultimate Collector's Series set and are there any that you would like to see redesigned? Let us know in the comments.
This article series will continue with 'What's Missing? Ultimate Collector's Series - The Prequel Trilogy' in the next couple of weeks.
Sponsored content