Another kids' comic joins the growing ranks of LEGO-related titles on the shelves today.
It comes with a cute baby raptor which makes it an attractive purchase, especially if, like me, you don't have the dark orange one.
---
Like other LEGO kids comics, issue one of Jurassic World contains nothing of interest for adults, but there are plenty of comic strips and activities to keep young readers occupied for a while.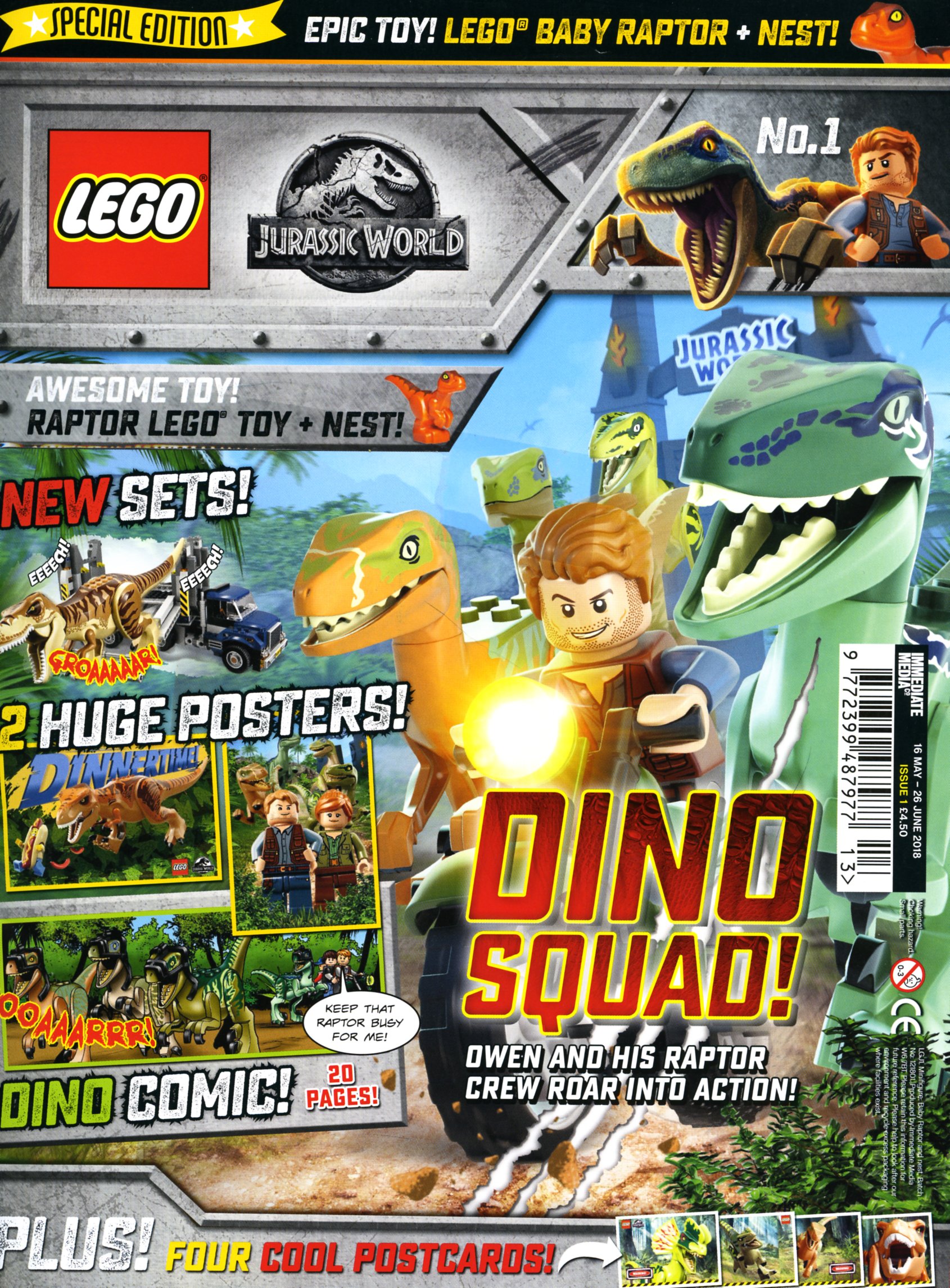 The foil packed set mounted on the cover is the main reason to buy it, particularly as the dark orange baby raptor appears only in large, expensive sets 75929 Carnotaurus Gyrosphere Escape, 75930 Indoraptor Rampage at Lockwood Estate and Juniors 10758 T. Rex Breakout.
Add a couple of eggs, a new leaf and new plant stalks and you have a pretty good little set. Whether it's worth the £4.50 cover price, I'll let be you judge.
View image at flickr
View image at flickr
View image at flickr
The next issue, out in August, will come with an Owen minifig and lookout station.
Sponsored content