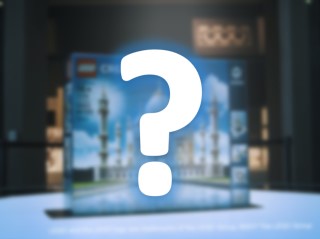 The announcements of 10256 Taj Mahal and 10268 Vestas Wind Turbine suggest that LEGO may continue to re-release popular sets during the next few years. This has inspired discussion surrounding which sets from the past might be re-released in future, presumably forming part of the Creator Expert theme.
We therefore invited Brickset readers to submit their nominations for retired sets which should return and received almost 300 comments! Ten of the most popular suggestions have been compiled for this poll, encompassing a broad selection of different subject matters.
Submit your vote after the break...
Please remember that direct re-releases cannot include significant updates in relation to the previous set, for the purposes of this poll. For instance, that would preclude older Modular Buildings returning with improved interiors. Minor changes, such as replacing a few retired elements with their modern equivalent, are permitted though.