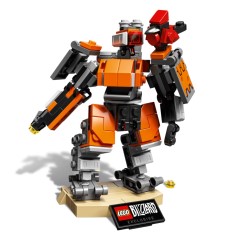 The first LEGO Overwatch set, 75987 Omnic Bastion, has been revealed on Overwatch's Twitter feed! The model takes inspiration from the Omnic Crisis version of Bastion and is accompanied by Ganymede, a bird who often joins Bastion in battle. A display stand is included as well.
Furthermore, this set is already available on Blizzard's website, costing £22.50 or $25.00. It will also be sold at BlizzCon in November.
You can read the set description and view a couple more images after the break...
Overwatch fans will want to build and collect this exclusive Bastion figure in Omnic Crisis orange skin. This Overwatch toy can swivel at the waist, move its arms and features a small sub machine gun in the right arm. Fans will also appreciate Bastion's friendly bird sidekick, Ganymede, also in the unique Omnic Crisis orange skin. This Overwatch buildable toy is a Blizzard exclusive and only available in limited quantities.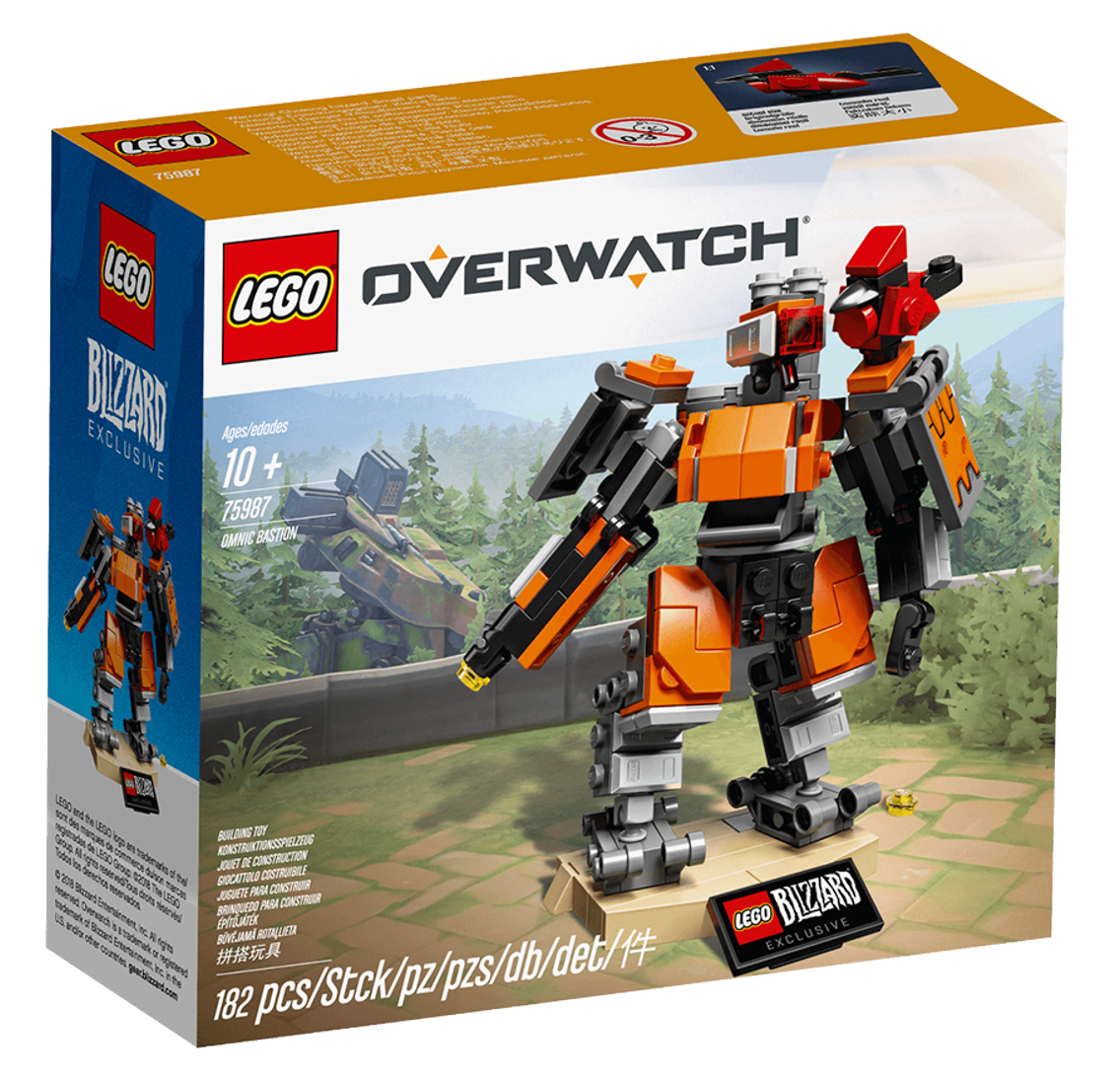 Build a LEGO version of the Overwatch Bastion figure in the Omnic Crisis skin!
This creative play toy construction set features Overwatch defense hero Bastion and friendly bird companion Ganymede.
Bastion building toy stands over 4" (12cm) tall; 182 pieces – For boys and girls aged 10+ and fans and big kids of all ages.
LEGO Overwatch characters and toys make the perfect gifts for fans of the game and are ideal Overwatch collectibles.
The LEGO Overwatch Omnic Bastion 75987 building toy can be built together with all other original LEGO sets and LEGO bricks for creative building.