The Technic design team are sat round a table discussing progress on next year's products:
Manager: Have you finished the set for the $10 price point?
Junior designer: Er, no, sorry, I've been too busy adding superfluous functions to the tracked loader.
Manager: OK, no worries, just re-colour an old model and call it job done...
---
The completed model
Does it look familiar?
View image at flickr
This might jog your memory: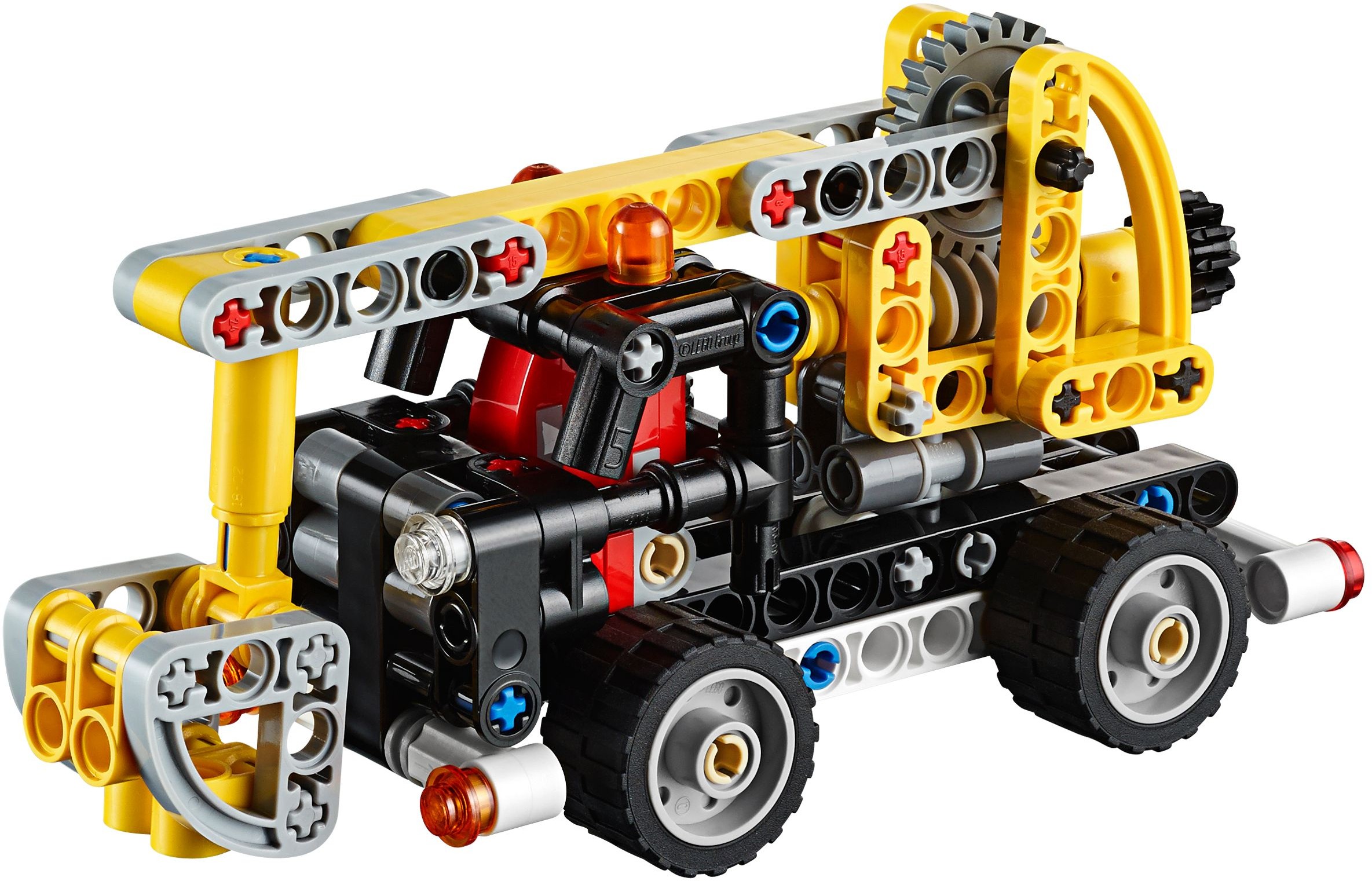 It's identical in design to 42031 Cherry Picker released in 2015. I don't have the old version so didn't know until I looked back through the database here at Brickset after building it.
To be fair, it does look much better in the more consistently applied orange and white livery and it contains quite a few re-coloured parts, although it's possible some are also used in the orange 42093 Chevrolet Corvette ZR1.
View image at flickr
It's a decent enough set for its size, I suppose, and it does offer a good introduction to worm gears. I'm not sure it warrants a re-release, though.
View image at flickr
---
Verdict
Quite a few Technic sets have been re-issued a second, or even a third time in the past, but I think this is the first example of one that has been entirely re-coloured, but correct me if I'm wrong.
So from that point of view it's quite interesting.
When released just after Christmas it will cost £8.99 and $9.99, which is just £1 more than 42031 was in the UK and, incredibly, $3 cheaper than it was in the US!
View image at flickr