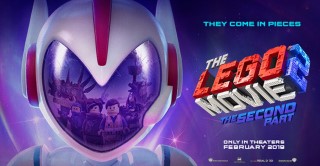 When The LEGO Movie was first announced, it was considered a gamble by just about everyone. Though we all love LEGO, we wondered: how can a good movie possibly be made with these building blocks? Fortunately, in February 2014, we got our answer. The film was a critical and commercial success, surpassing expectations all across the board.
A sequel was announced soon after. It hasn't been totally smooth sailing for The LEGO Movie 2: The Second Part, though, as it faced director changes and release date delays over these last five years. There was also the unavoidable problem of it maybe not being as good as the original, and the argument of diminishing returns after each 2017 spinoff.
Well, I had the chance to catch an early screening of the movie, and I have to say that everything is still awesome! You'll have to read on after the break to find out why. Please know that this review is entirely spoiler-free. However, if you want to know absolutely nothing going in, then I suggest perhaps skipping this review until after you've seen the movie.
---
The Story
Five years after the events of the first film, Finn's little sister's DUPLO alien invaders have turned Bricksburg into the run-down desert landscape of Apocalypseburg. Our hero Emmet Brickowski still remains as upbeat is ever, but his "special best friend" Lucy has forced herself to toughen up in recent years, and wants him to do the same.
Things take a turn for the worst when a minidoll alien general named Sweet Mayhem arrives and captures her, Batman, Unikitty, Benny and MetalBeard. It's up to Emmet to grow up and be the hero Lucy wants him to be, join the intergalactic adventurer Rex Dangervest, and save the gang from Queen Watevra Wa'Nabi and the Systar System.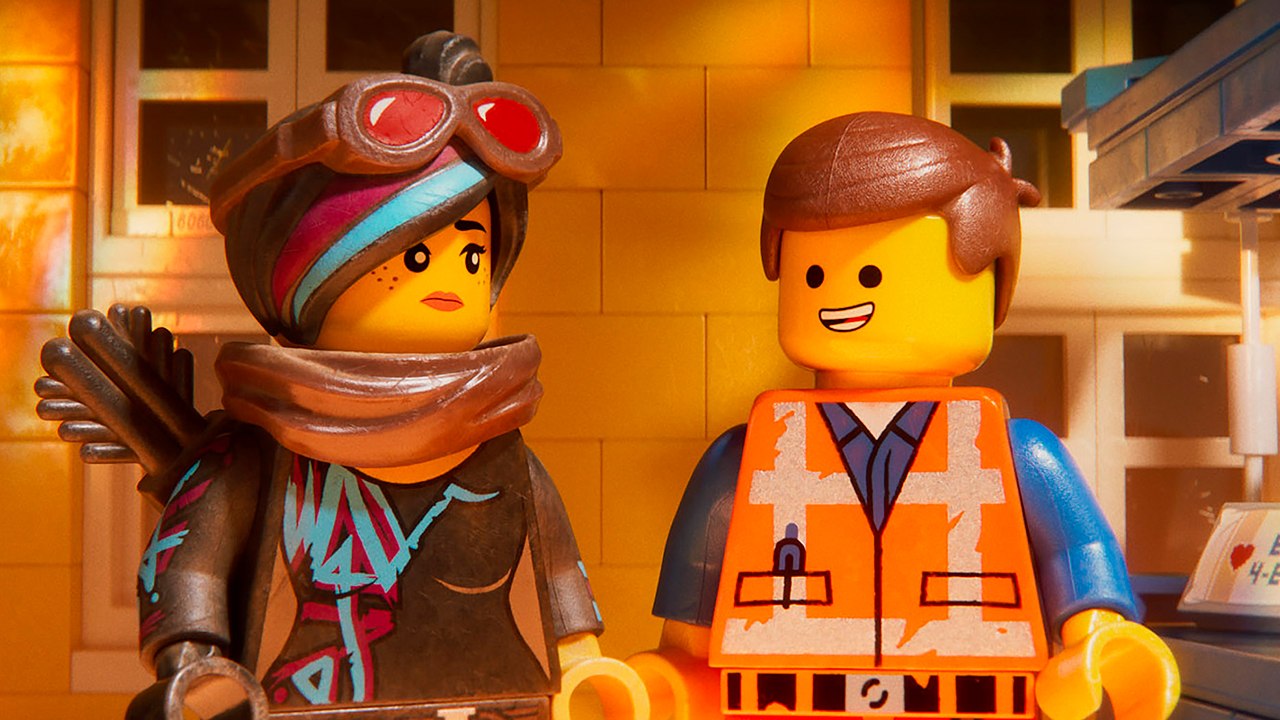 ---
The Review
This movie starts up and doesn't slow down. Every minute, there are gorgeous visuals to look at and hilarious jokes to laugh at. Cameos pop in so suddenly, but every one is great and you will enjoy freeze-framing the movie searching for them when it comes out on Blu-ray. Seeing minifigures, Duplo figures, and minidolls on screen at the same time, not to mention more obscure characters like those from Fabuland, is a sight to behold, and you can tell the animators had a lot of fun with the possibilities that this tale of two siblings provided.
Most sequels, especially ones for animated films, have the bad habit of keeping the universe mostly the same in order to exploit what made the first movie so likable. This is usually an attempt to capture the magic of the first, but can have mixed results. Fortunately, The LEGO Movie 2 doesn't do that. The characters have had proper development in the years since we last saw them, and this new environment has allowed the story to take unexpected directions that expand on the first film in profound ways.
While not spoiling anything, the whole real-world reveal from The LEGO Movie really makes you see things in a whole different light, and the live-action scenes here really do a great job of enhancing the emotional experience, unlike the cringe-inducing moments in The LEGO NINJAGO Movie.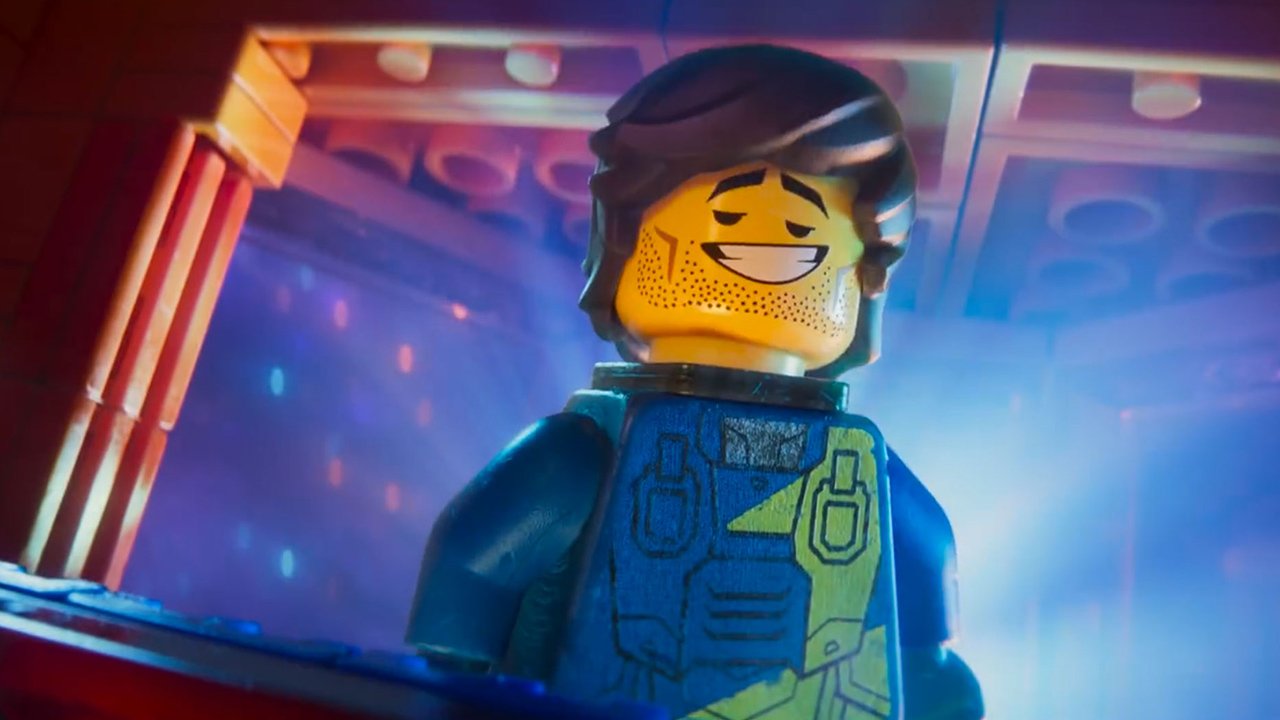 The characters in this sequel are fantastic, as well. Emmet is just as lovable as in the the first movie, and his relationship with Lucy is where the film truly excels. Lucy, or Wyldstyle, herself gets her own time to shine in this movie, and they go some places with the character that you may or may not expect. Batman and his Justice League comrades are a highlight once again, and really allow the movie to go into some meta topics such as DC references and even a poke at Marvel. Those who enjoyed Superman and Green Lantern's rocky relationship in The LEGO Movie will find a lot to love here!
Unikitty, Benny and MetalBeard are mostly just there, but they do get some great lines and considerable screentime, so I don't see much to complain about. Unfortunately, Morgan Freeman as Ghost Vitruvius is nowhere to be seen. Liam Neeson also does not return as Scribble Cop, but the character himself does make a quick appearance. Do not go in expecting much from him. However, you will be happy to know that President Business comes back, voiced once again by Will Ferrell!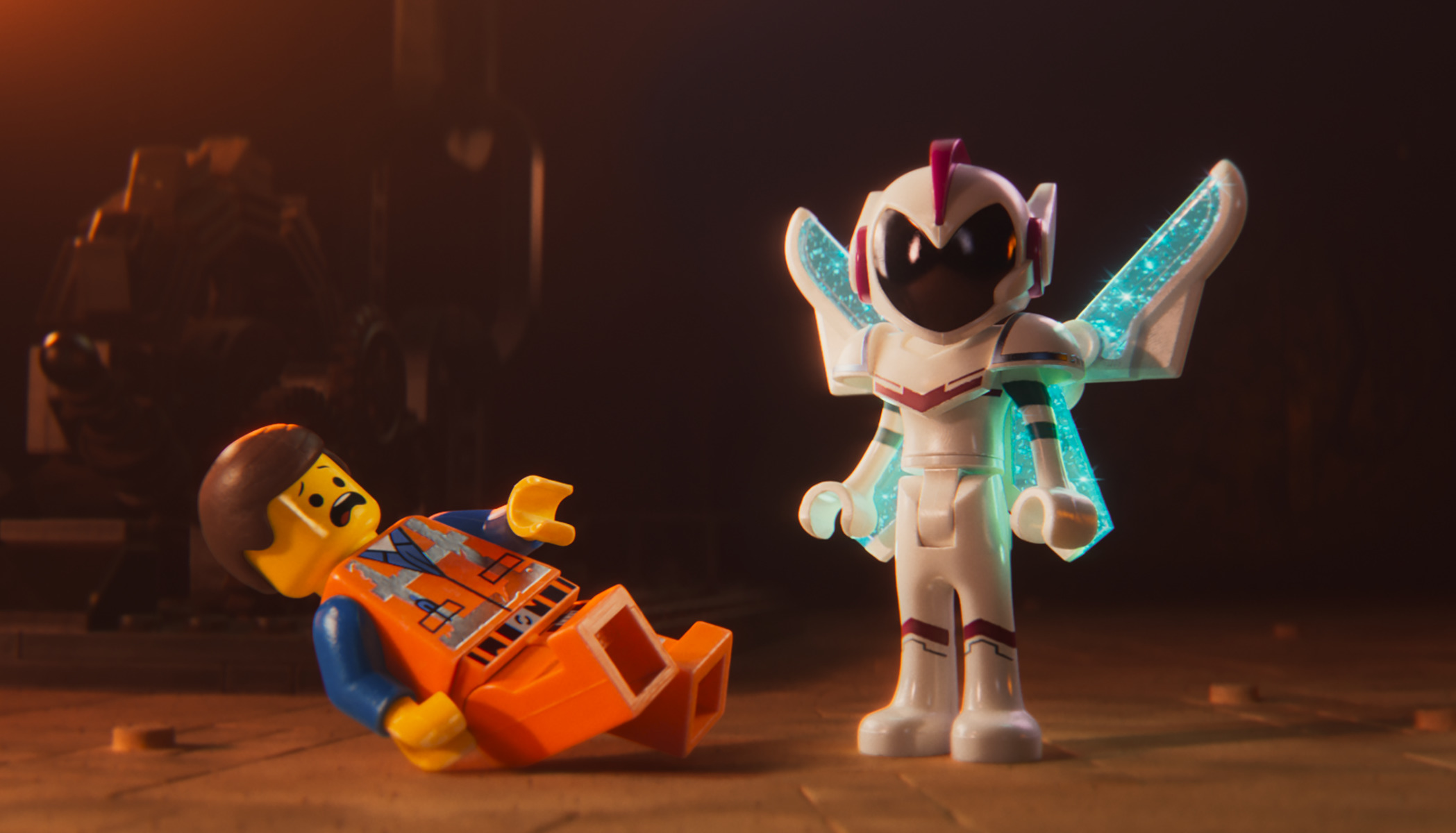 As for new characters, I really like General Sweet Mayhem, played by Stephanie Beatriz, despite them not doing a lot with her. Rex Dangervest is an interesting character too, especially considering Chris Pratt does double duty voice work as both him and Emmet! You find out a lot about Rex and how he fits into the story, and the references to Pratt's other film roles are hilarious, to say the least. However, his raptors steal the show, with their more human actions such as drinking coffee and skateboarding!
The true highlight of the cast additions has to be Queen Watevra Wa'Nabi, voiced to near-perfection by Tiffany Haddish! Intriguing from the very beginning, how her character unfolds is done incredibly well, and the comic relief stemming from her unclear goals and shape-shifting abilities are laugh-out-loud funny.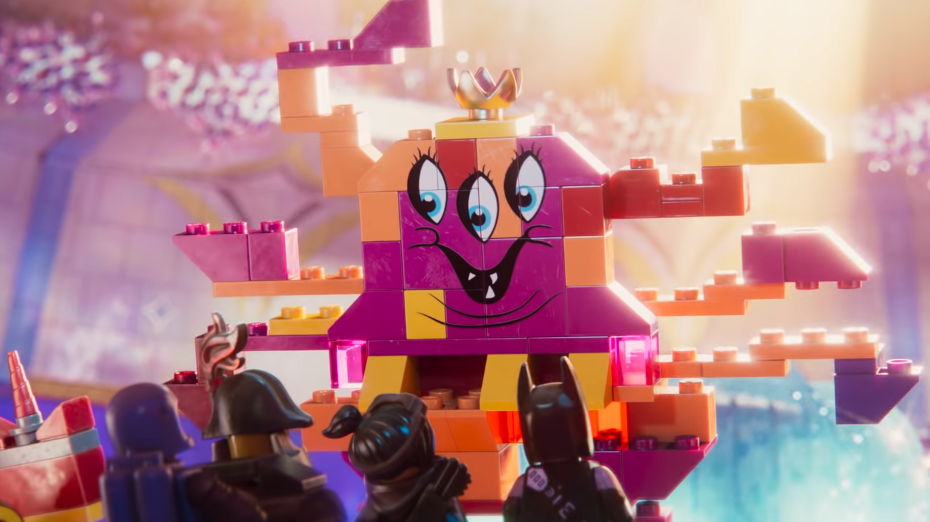 As for the actual animation and look of the movie, suffice to say you will not be disappointed. Just as in The LEGO Movie, every single frame oozes detail and precision, from the location designs to the little scratches on the bricks and figures, to the bright colors and ingenious visual gags. The songs of this movie especially use the LEGO nature of the film's animation to their advantage. And speaking of the songs... those worried about the movie being billed as a musical should leave their negativity outside the theater, as they are insanely clever and quite fun to watch. Not to mention, Catchy Song will never get out of your head! Go ahead, just try to get rid of it. It won't happen.
---
The Verdict
Overall, The LEGO Movie 2: The Second Part is a beautiful film with fun to spare. Morals such as working together, and changing with the times despite staying yourself, are poignant and not ham-fisted. It even touches on sensitive subjects, such as gendered play and toxic masculinity, in an appropriate and well-done way, which is impressive. The voice cast gives it their all, delivering an important, often hilarious, and definitely surprising story. It surpasses the likes of the two spinoffs to stand right up there with The LEGO Movie's brilliance. While not as original as the first, there is no doubt that both are unique odes to the power of creativity.
With both this and Spider-Man: Into the Spider-Verse during the last couple of months, Phil Lord and Chris Miller are 2 for 2! If you loved the first movie, you will definitely at least enjoy this one and I highly recommend it. Everything is awesome again, in space! What more could you want?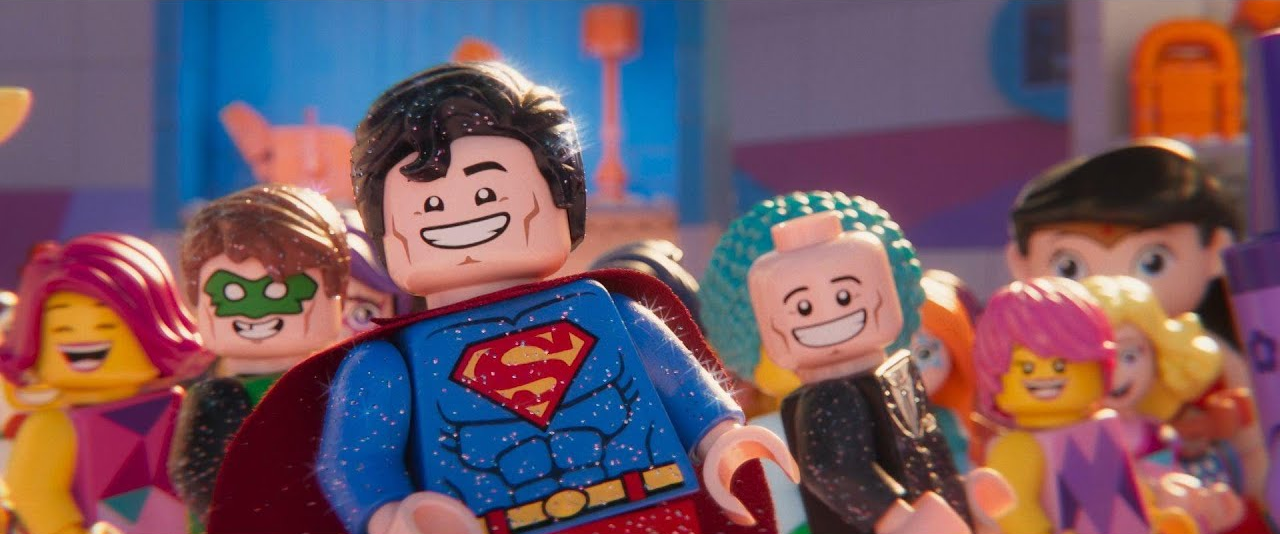 The LEGO Movie 2: The Second Part, directed by Mike Mitchell, a Warner Bros. Pictures film, opens everywhere on February 8, 2019. If you've already seen it, what did you think of the movie? No spoilers, please. Leave your thoughts in the comments below!