I've been building a lot of Great Ball Contraptions (GBCs) recently for forthcoming public displays and have used so many 3l Technic friction pins that I almost exhausted those in my drawer. Languishing at the bottom I found this white one, which seemed a bit odd given that I've only known them to be black and then blue, from 2007.
So, I though I'd investigate. It turns out that it came in just one set that was available in a particular promotion in one country for 3 months in 2001, which probably makes it the rarest Technic piece ever to appear in a set.
The pin is now reunited with the other pieces in the set which has been reconstructed for your edification. Want to know what it is? And why this piece is white? Read on...
---
It comes in 1237 Honda Asimo which is a rare example of a promotional Technic set. It was available in Honda car dealerships in Japan from January to March 2001 as this contemporary account (in Japanese) confirms. What's also interesting is that I appear to have been the first to post about it on Lugnet, on 1st January 2001.
Asimo -- which stands for Advanced Step in Innovative Mobility -- was billed as "The World's Most Advanced Humanoid Robot". It made its first appearance in 2000 and went on to become the most famous humanoid robot before it was finally retired in 2018.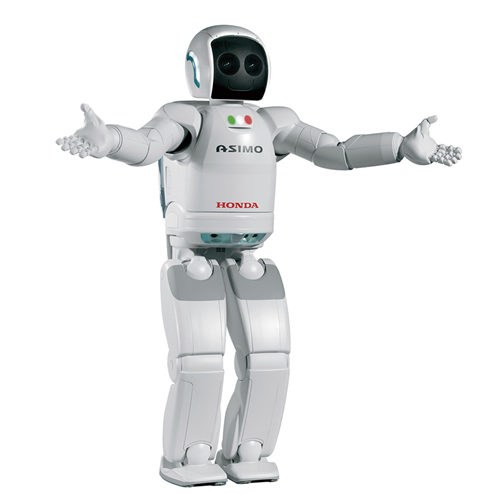 Like other small sets targeted at the Japanese market this one comes in a box with a printed polybag inside. I still have the box somewhere but I've no idea where so I'm indebted to Todd Kubo for this image of it: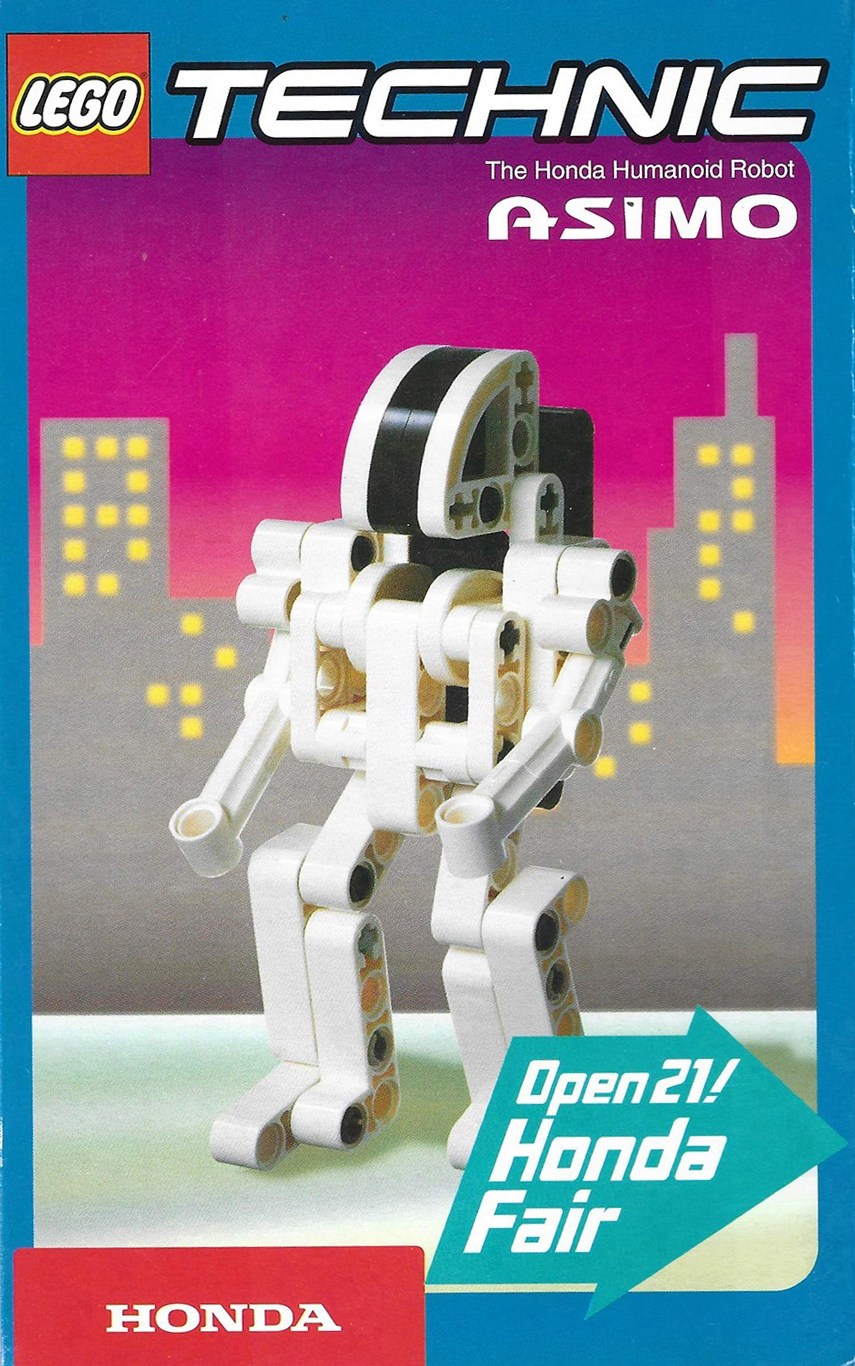 Here's the polybag, with artwork similar in style to the boxed sets of the period.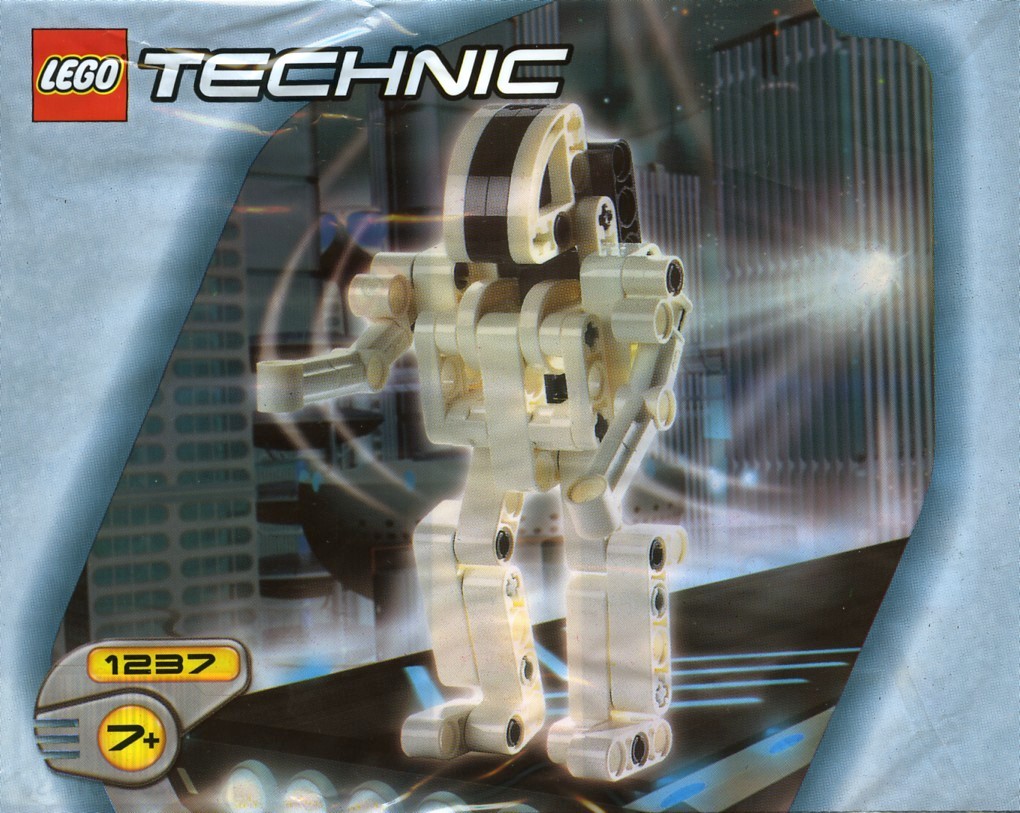 Its 56 pieces snap together quickly and once complete the robot stands about 10cm tall.
View image at flickr
As well as the white pin there's another rare part: the cam wheel (part 6575) which in white has appeared in only three sets, from 2001 to 2003.
The set was among the first to include a 3-long beam.
View image at flickr
So, exactly where is the white pin, i hear you ask... It's used on the hip joint. But why was the piece produced in white when a black one would have sufficed? I have no idea...
View image at flickr
The model would originally have used black 3l and 5l axles and old light grey axle pins but I don't them to hand any more so I used modern equivalents in grey and blue respectively.
View image at flickr
It doesn't look much like the real Asimo but it's an interesting little model with an interesting story nevertheless.
The reason for the pin being made in white will have to remain a mystery. It was produced at a time when new parts in new colours were appearing haphazardly so the answer is probably 'because we could'.
Surprisingly for such a rare set, new examples are still available on BrickLink for a very reasonable $20 or so, but you'll find no white pins for sale there at the moment.