Hidden Side is not being launched until August but has already elicited discussion, including at LEGO's annual report event in the LEGO House during February. Brickset was kindly invited to interview Murray Andrews, a developer of the theme, so we could find out more about how Hidden Side might differ from other ranges.
Our discussion topics included the integration between physical and digital play, the potential longevity of the theme and why the sets do not contain ghostly minifigures. You can read his responses to these questions, along with many others, after the break...
Brickset: What is your role within The LEGO Group?
Murray: I am a senior product lead, predominantly working on products where we are seeking to unite physical bricks and a digital experience. LEGO possesses inherent qualities but there is an opportunity to enhance them with emerging technologies, especially as children become increasingly engaged with digital play. That concept provided the basis for Hidden Side.
Brickset: What can you tell us about Hidden Side?
Murray: The theme is focused upon the fictional town of Newbury, where our central characters have noticed some unusual occurrences. Invisible ghosts are haunting the town and they can only be seen through an app, developed by Professor JB, which forms an integral part of the play experience. This app can be downloaded for direct interaction with the models, hopefully augmenting the existing play value offered by each set.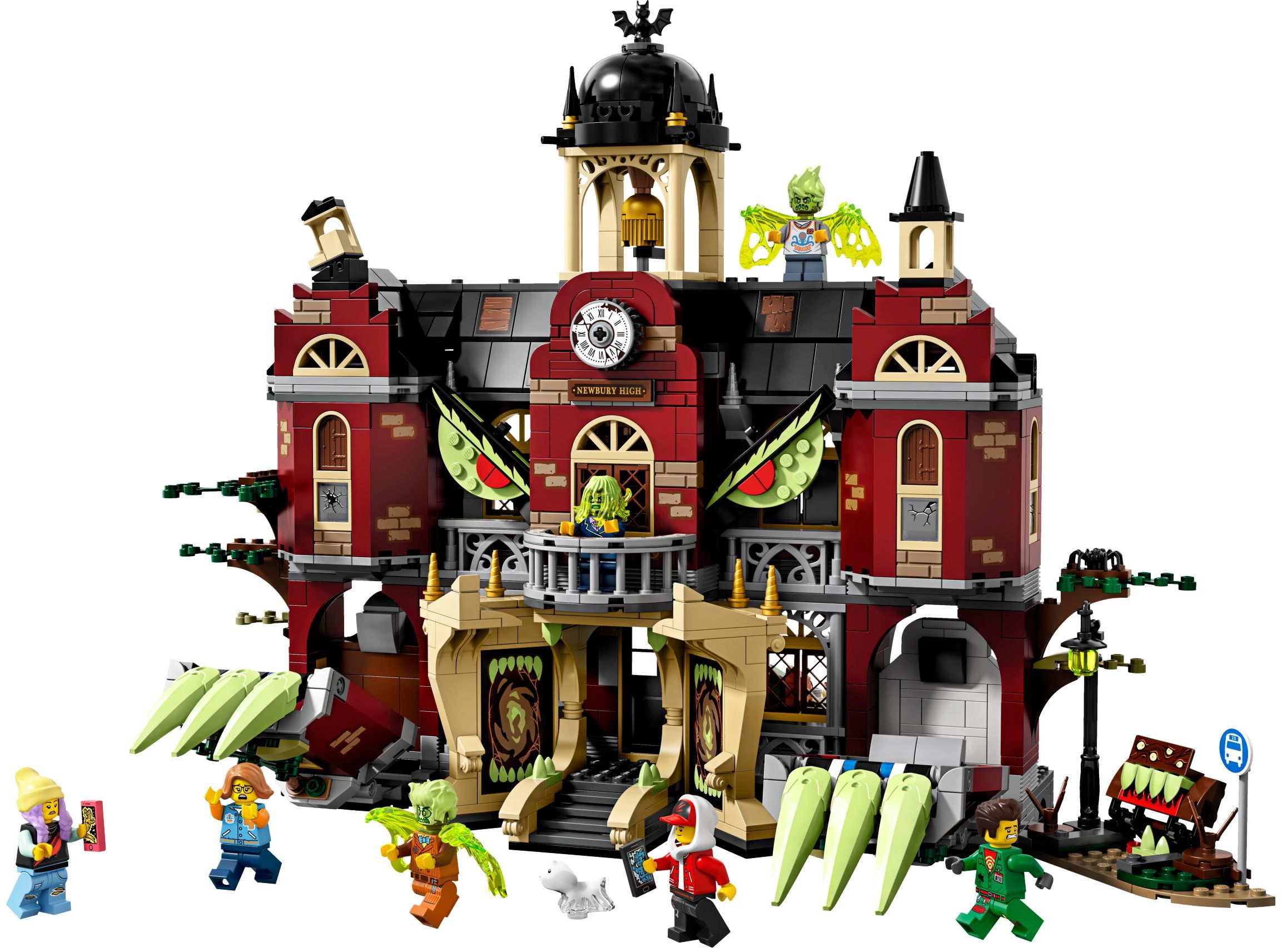 View image at flickr
We therefore ensured that every model includes the consistent detail and functionality that one would expect to enjoy in any LEGO set. For example, 70425 High School, can shift between a typical school and its possessed state by revealing angled eyes, a cavernous mouth and deadly claws on each side! The app can then reveal further detail and allows us to see which ghosts are haunting the school.
Brickset: How does the app interact with the sets?
Murray: Each model includes a colour wheel, corresponding with the respective colour spectrums that are inhabited by the ghosts. Scanning the different colours will reveal possession points and potentially release a ghost which you can then capture through a mini game. Furthermore, the app will sometimes indicate that you should place a minifigure onto the set, perhaps discovering that characters have been possessed! We can therefore transition between exploration and action-based play very quickly.
We also want to continue expanding the experience by introducing more ghosts and special events after the product launch. For instance, we might unleash a new group of ghosts across the range to coincide with Hallowe'en, hopefully prolonging digital play in the same way that physical LEGO sets can be enjoyed for a long period of time.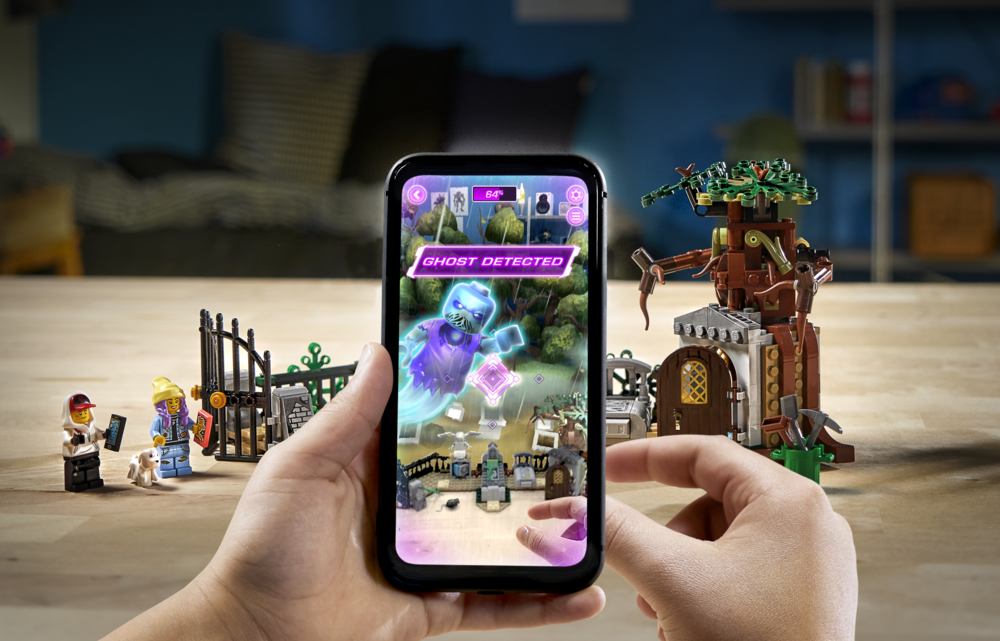 Brickset: Do you expect the theme to have some longevity, in that case?
Murray: Absolutely, the range is launching in August but we already have plans to release new sets next year. We cannot reveal very much at the moment but some exciting additions to the augmented reality are in development and we expect to provide further information as 2020 draws nearer, relating to the sets, the app and the story of Hidden Side.
Brickset: The app requires some fairly advanced hardware to play. How did you decide which devices would be supported?
Murray: As you might imagine, we investigated this subject extensively and established that mobile devices would require ARKit for iOS users and ARCore for Android to enable this augmented reality gameplay. Phones with that capability were introduced about five years ago and we found that most children in our primary markets do have access to them. It is certainly an important consideration so that was a central subject during development.
View image at flickr
Brickset: Was the Hidden Side range developed around the augmented reality app or did the theme come first?
Murray: I was not actually involved in the earliest stages of development but we have been thinking about augmented reality within LEGO for a while. A ghostly realm is ideally suited to that kind of play and Hidden Side therefore seemed like an excellent opportunity to introduce an app that is integrated with the sets. I am not entirely certain which idea came first but would imagine the Hidden Side theme was probably created some time after the app was already under consideration.
Brickset: There has been some discussion surrounding a lack of physical ghosts in the sets. Did you consider including the ghosts as actual minifigures?
Murray: I think we have always intended to keep the ghosts as an invisible presence which can only become visible through the app. Children find that makes sense from a story perspective so that was probably the correct decision, although I can also understand why some people may be disappointed not to have physical minifigures.
View image at flickr
Of course, there is evidence of the ghosts' presence as you can swap the heads on some minifigures, representing their possessed state, or even possess certain objects such as the high school or a tree from 70420 Graveyard. Hopefully fans searching for a physical play experience will appreciate those features, especially since previous haunted themes such as Monster Fighters or Studios have been more focused upon physical threats so Hidden Side is distinctive in that regard.
Brickset: Many thanks for taking the time to speak with us!