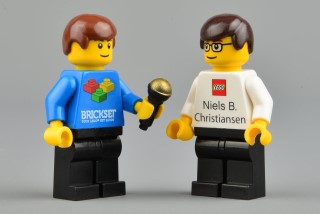 Niels B. Christiansen was appointed CEO of The LEGO Group during 2017 and the company has continued to grow at an impressive rate under his leadership, particularly in 2018 which saw revenue growth of four percent.
Brickset was invited to interview Niels at LEGO's annual results presentation a few days ago. Our discussion topics included Niels' personal experience with LEGO, the continued expansion into China and LEGO's approach to the adult market. You can read his responses to these questions, along with many others, after the break...
Brickset: What experience did you have with LEGO before becoming the CEO?
Niels: I actually grew up a short distance from Billund so visited LEGOLAND on a couple of occasions and I certainly enjoyed playing with LEGO as a child. I have particularly fond memories of a house that was available at the time and featured red windows. They were actually able to open which was a new function during the 1970s!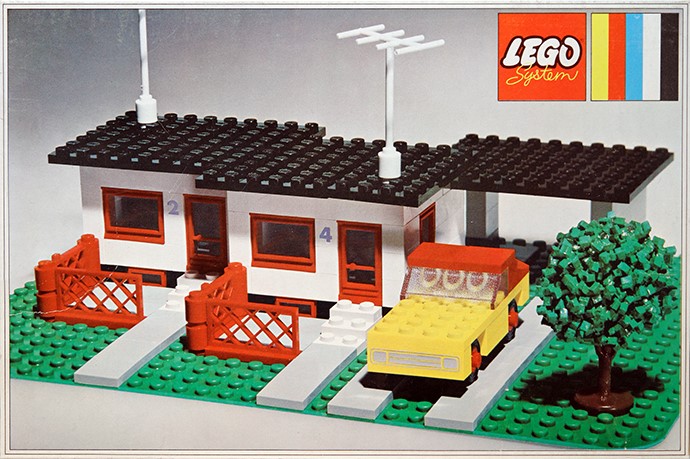 Otherwise, I did not receive many new sets but I inherited several boxes containing loose bricks. I can distinctly remember constructing houses and garages where cars were parked on the living room floor. Those projects could continue for two or three weeks so LEGO has always been an important feature of my life and now of my children's lives as well.
Brickset: Do you continue building today?
Niels: Yes, frequently with my children but also by myself. I generally favour advanced models such as 10256 Taj Mahal or the Technic and Creator Expert vehicles that have been released recently. Cars are probably my primary interest for LEGO actually.
Brickset: As the CEO, did you have access to an early copy of 10265 Ford Mustang?
Niels: No, unfortunately! I have seen the model but have not had an opportunity to build it yet so I am looking forward to that.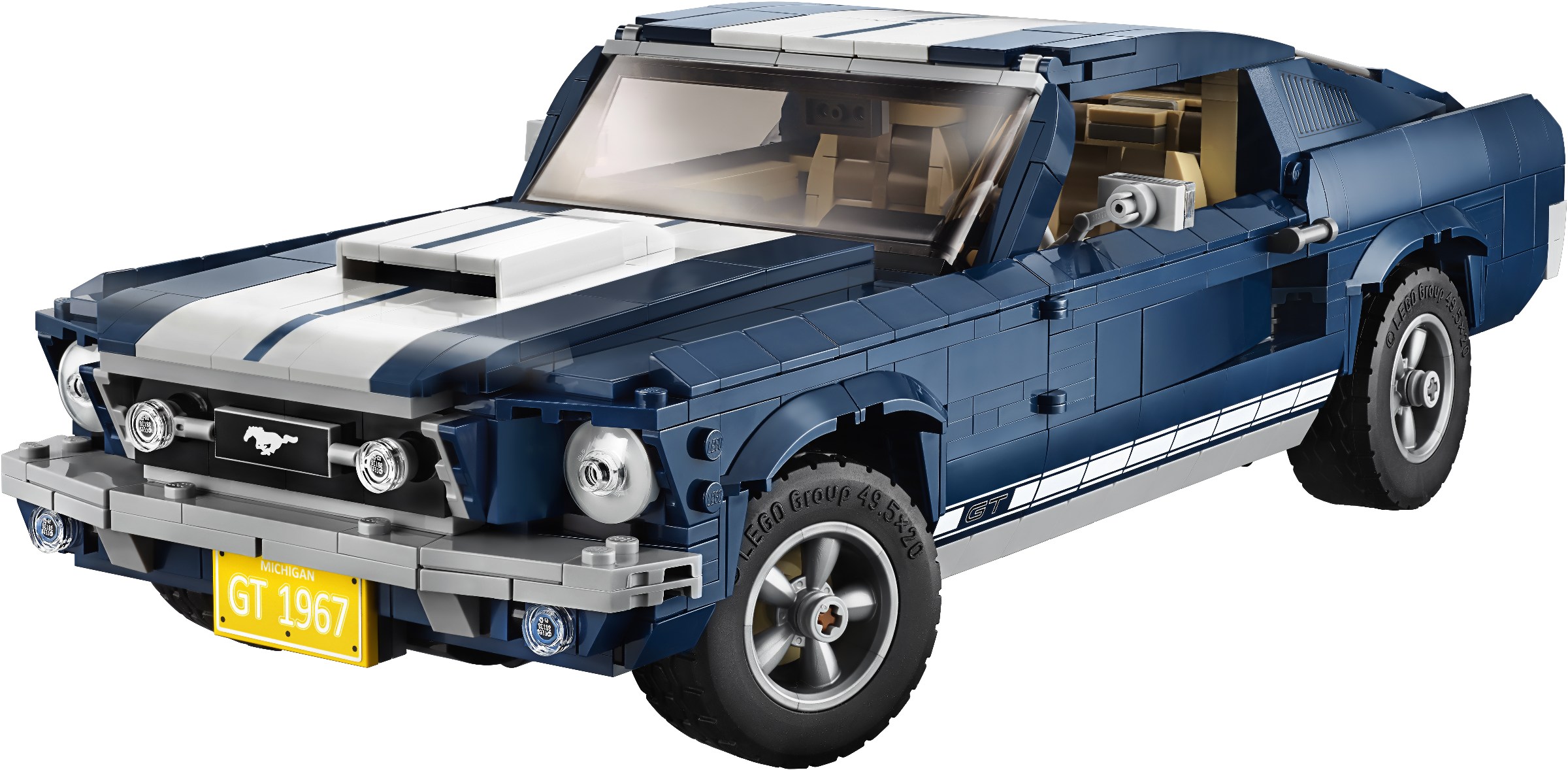 Brickset: Information distributed with the annual results confirmed that 60% of products available are new within each year. Does that represent an increase in relation to previous years?
Niels: Perhaps a slight increase but that figure has remained reasonably stable for a few years. Many people do not realise that means the entire range is refreshed every eighteen months, on average. Of course, there are some products with much longer lifespans and others which are only sold for a brief period.
Brickset: Does that suggest that the shelf life for individual sets has remained fairly consistent too?
Niels: I think so, on the whole. Managing our inventories to ensure a consistent transition is certainly a logistical challenge as we need to gauge what quantities to produce for each set. Poor judgments risks consumers not having access to a model or our retail partners being left with surplus inventory when a set reaches the end of its life. This is a delicate balance and is happening all the time so forecasting is important.
Brickset: The annual results also revealed that significant expansion in China and the Middle East is a focus at the moment, although certain established markets are not served by LEGO stores already. Are there any plans to expand in these areas as well?
Niels: We probably discuss China more often than certain established markets because our presence in those regions is already strong. LEGO already has good partnerships with retailers in New Zealand, for example. China, on the other hand, is a new market for LEGO. I believe brand awareness in large cities such as Beijing or Shanghai is high, almost matching Europe, but our research has established that smaller cities and rural areas are less familiar with LEGO so brand stores are more vital in those regions.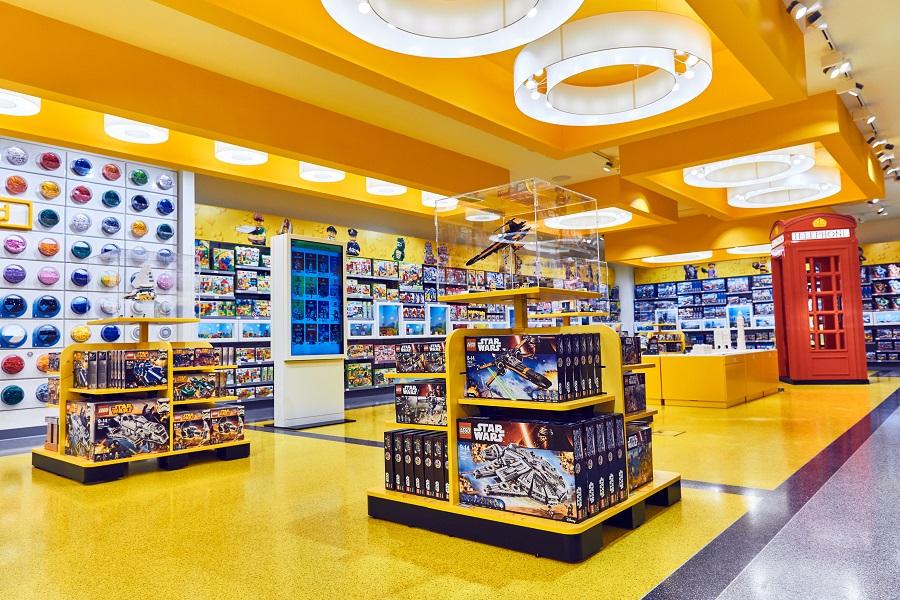 In fact, many of our flagship stores are probably more valuable as experience centres than as shops which sell LEGO products. Promoting the LEGO brand is necessary in a country like China, given its relative unfamiliarity for many consumers. I would anticipate that similar processes may take place in countries like India in the future.
However, I think there is also potential for further expansion in established markets such as Australia and New Zealand. Our ultimate ambition may be to open a LEGO store in each major country around the world.
Brickset: Some unique products were also designed for the Asia-Pacific market and they were very popular so their limited availability caused disappointment in other regions. Might similar exclusive sets be released in the future?
Niels: That disappointment is certainly something we are aware of. The production of these exclusive products was actually a trial as an import and export fair was taking place in Shanghai so we took that opportunity to create something new for the Chinese market. Of course, the reception to those models was incredible and far exceeded our expectations.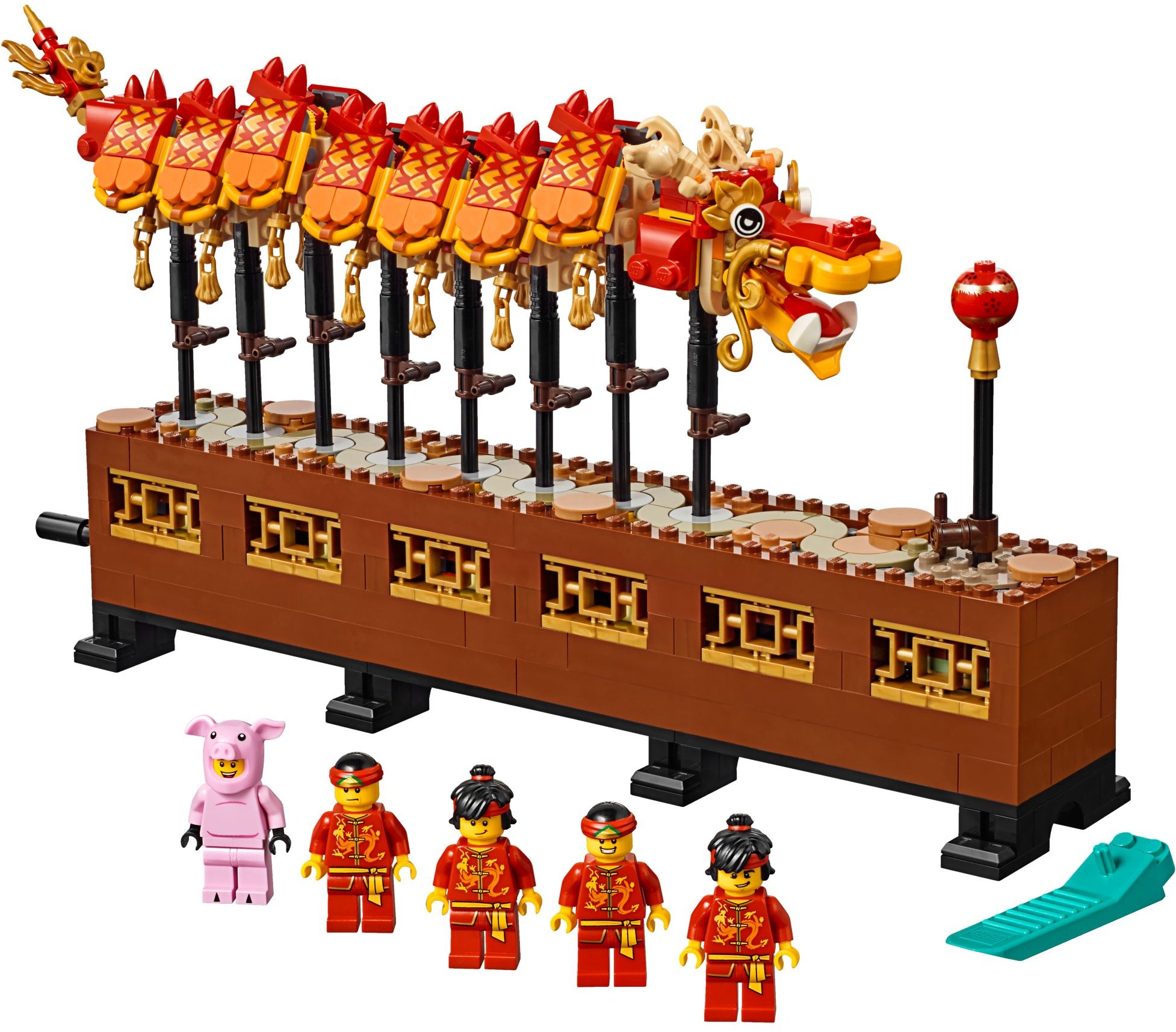 Our biggest lesson from this experience was probably the universal appeal of East Asian culture. We have often taken inspiration from Western history and culture but there is evidently significant interest surrounding Chinese, Japanese and Korean subjects. After all, NINJAGO is hugely successful around the world but its setting was inspired by Japan.
Brickset: LEGO brand stores are found in many countries while others are served by certified stores. How do you make this distinction when establishing a new branch?
Niels: That decision rests primarily upon how important the brand building aspect of a new shop really is. Somewhere like the Leicester Square LEGO store in London focuses primarily upon marketing and is run directly by LEGO. If we were only considering the direct financial value, we would probably take an entirely different approach. I expect the majority of our stores in China will be run externally as our partners are more familiar with their respective localities so can more easily achieve the best results.
Brickset: There is also interesting variation within Europe as stores in the UK or Germany, for example, are run by LEGO while others in Italy and Eastern Europe are administered externally. Why is that?
Niels: That is sometimes for historical reasons but more often because we have found an extremely capable partner. We are not necessarily determined to run every store ourselves but we do require a high level of service in those managed by external partners.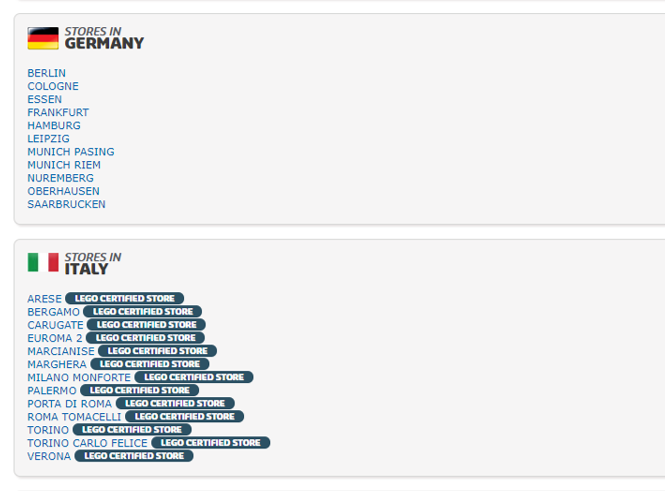 Brickset: Did the company encounter any particular surprises when entering the Chinese market?
Niels: There were not necessarily surprises but we did encounter certain differences. For example, data must be handled within China so running an international webpage is difficult in China and the LEGO Life app is not available there either. Instead, we have partnered with Tencent to achieve the same effect, wherever possible.
In addition, LEGO products have sometimes been copied by Chinese companies which is problematic as there are consumers who purchase sets, believing them to be official LEGO, but actually receive an illegal copy. Opening brand stores ensures that we can guarantee the same quality in China that we do around the world. We have taken legal action which is excellent, although the process takes too long in many cases and it can be difficult to enforce the ruling when our products are refreshed so rapidly.
View image at flickr
Brickset: A few years ago LEGO estimated that 5% of products are purchased by adults, for adults. Is any information about that available today?
Niels: I do not have a specific figure to share but would imagine it is probably around the same, if not even higher. That is difficult to estimate but we are aware of the adult market and its great importance, not only because of their creativity and excellent ideas but also as many adults really serve as positive ambassadors for the brand.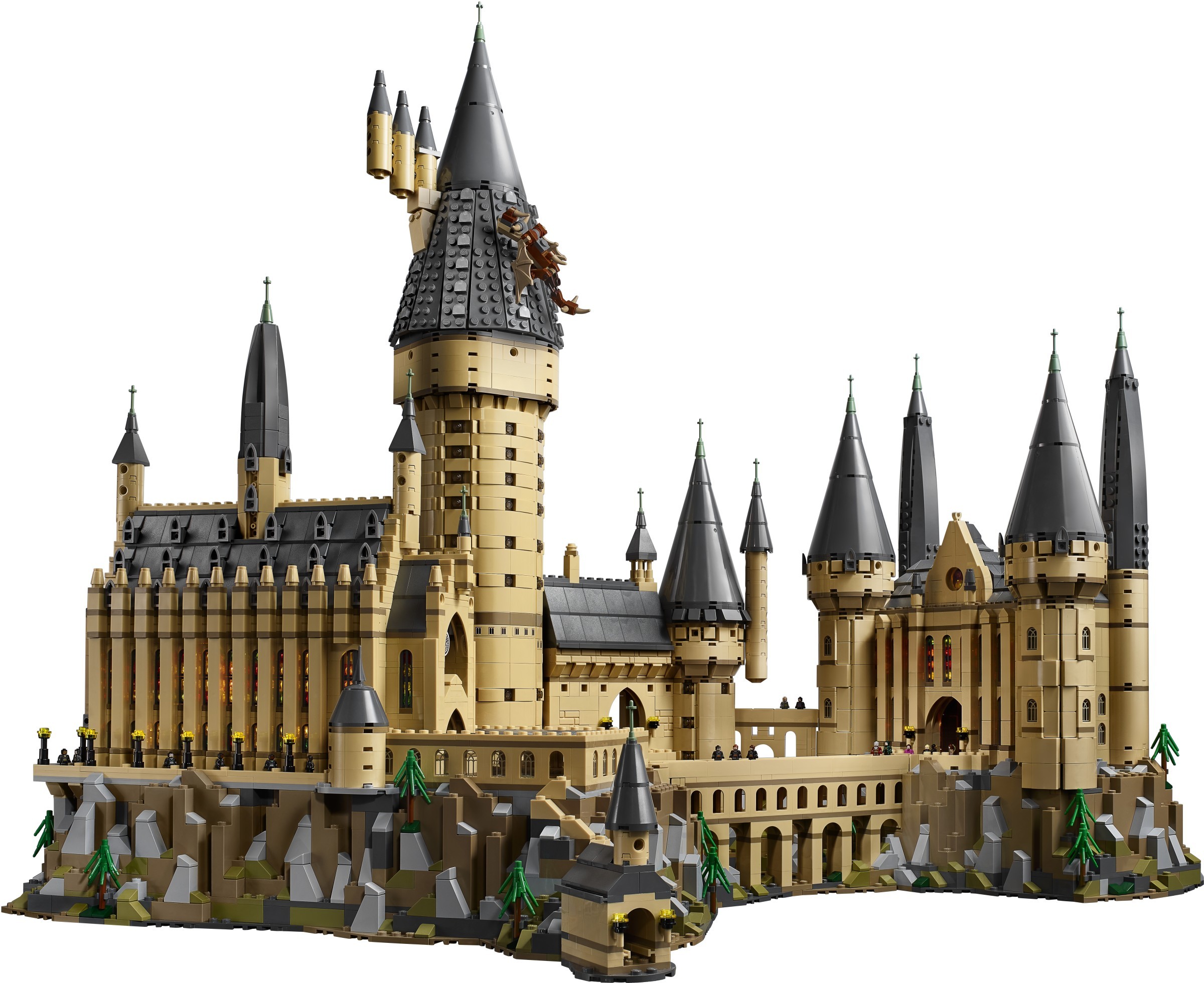 There are plans to cater even more for adults in the future as the occasions where we design products specifically for that market are usually quite successful. It is certainly something that we are seeking to focus upon. Something like 71043 Hogwarts Castle, for example, was primarily intended for adults but can also be enjoyed by children or any LEGO fan.
Brickset: Finally, what impact do you think Brexit might have upon LEGO within the UK?
Niels: I hope it will not have a significant impact but it is very difficult to say at the moment. We have been taking some precautions by placing additional stock in the UK but it is challenging to make any predictions. Of course, I am crossing my fingers that there will be little change after Brexit.
Brickset: Many thanks for taking the time to speak with us!