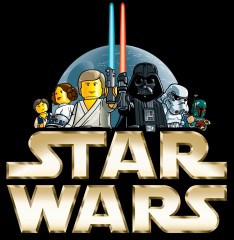 LEGO Star Wars is celebrating its twentieth anniversary in 2019. Now therefore seems like an excellent opportunity to test your knowledge of this enduring theme with our LEGO Star Wars Trivia Challenge!
Questions of varied difficulties have been compiled and we are beginning with a multiple choice challenge, consisting of twenty questions. Further challenges will be published during the next couple of weeks.
You can choose to test your memory of LEGO Star Wars or research the answers on Brickset. When you have answered every question, click submit and scroll back towards the top of the page to view your result.
Remember to read the questions carefully and good luck!
Let us know how you performed in the comments but please refrain from revealing the answers.