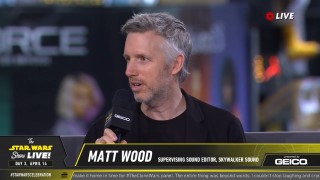 Matthew Wood, a leading sound editor and voice actor for General Grievous and the Battle Droids, has revealed that another LEGO Star Wars video game is in development. Wood made reference to the game while discussing his 2019 projects during Star Wars Celebration.
We do not know when the game will be available but it might take inspiration from the entire Sequel Trilogy, following the release of Star Wars: The Rise of Skywalker. Rogue One and Solo have not appeared in a LEGO video game either.
What would you like to see in the next LEGO Star Wars game? Let us know in the comments.
News via Brick Fanatics.