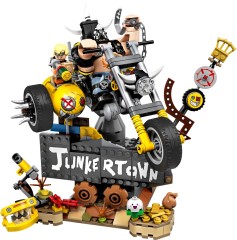 Amazon UK has revealed two new Overwatch sets that will be available in October. They cost £17.99 for 227 pieces and £44.99 for 380 pieces, which should translate to around $20 and $50, respectively, in the United States.
The first set, 75976 Wrecking Ball, features our favorite genetically modified hamster, Hammond, and his spherical mech - complete with transformation feature.
75977 Junkrat & Roadhog includes the titular criminal masterminds, as well as their peculiar motorcycle, some Junkertown scenery, and even a Pachimari!
What do you think? Leave your thoughts in the comments below! Check out more photos after the break.