Brickset attended the Fan Media Days in Billund during the summer and had the opportunity to interview some designers. Justin Ramsden and Crystal Fontan were available to discuss 75810 The Upside Down.
However, having already spoken about that, we instead decided to discuss becoming LEGO product or graphic designers!
Brickset: Justin, what happened after your appearance on the UK Channel 4 documentary?
Justin: I cannot recall exactly when the show ended but think I mentioned looking forward to my first sets coming out. That eventually turned out to be SDCC2015-1 Throne of Ultron which was available at San Diego Comic-Con and I have been on an absolute wild ride since then! It has been more than four and a half years since I started working at LEGO and more than five years since that documentary was filmed. My feet have not touched the ground.
The latest set that Crystal and I have worked on, 75810 The Upside Down, is probably my favourite yet. It is wonderful that I have had an opportunity to work on so many themes which are among my favourite things. For example, when I heard that LEGO was going to do 21306 The Beatles Yellow Submarine, so LEGO and The Beatles were teaming up together, that was fantastic and I enjoyed working with its fan designer, Kevin Szeto.
I have subsequently designed 71043 Hogwarts Castle, the second largest set ever produced and Toy of the Year for 2018. People came to queue up for the Stranger Things set at 3am recently and they had not even seen the set. My life has just become completely crazy and I love every minute of it. Of course, that does limit my time building as a fan but now I am finding new avenues to express creativity, be that through LEGO television commercials which I sometimes help with or on the Inside Tours. I particularly enjoy those because that is how I found my love of LEGO and how I discovered that you could work here.
Until then, I had not really given much thought to where LEGO came from so it was only the Inside Tour that gave a face to the people. I met designers like Andy Woodman and realised that these are human beings who live in Billund and actually create the toys which I know and love! Crystal has an entirely different story though.
Crystal: Yes, my story is quite different. I was not a LEGO fan, I was just a graphic designer trying to do something different in my life. There was an interesting coincidence, actually, as I came across an application to work for LEGO online on the same the day that I complained about LEGO Star Wars spoiling Star Wars: The Force Awakens on one of my social media pages! It seemed like destiny.
I already knew a model designer named Wes Talbott through our art and he recommended that I should apply. On that basis, I applied for fun, not really thinking about it, but less than two weeks later I got an email saying that LEGO was very interested in me and my portfolio. My advice for anyone who hopes to become a graphic designer at LEGO is to certainly build up your portfolio as you do not necessarily need to be a LEGO fan.
Having viewed my portfolio, LEGO brought me over to Billund for a workshop and then they hired me! Now I am definitely a LEGO fan but I think that is because I love the projects that I am working on. I was working with the DUPLO team for eighteen months before moving to Harry Potter. That was very exciting because I am a big Harry Potter fan and I saw concept models for the enormous Hogwarts Castle so became involved with that. I think that Justin and I have good chemistry working together.
Justin: Absolutely. When 75810 The Upside Down came about it was obvious that I should ask for Crystal to assist again because she loves the television series, much like me.
Did you ask to work on 75810 The Upside Down or were you asked to design it?
Justin: Both! I had time in my calendar after finishing 70840 Welcome to Apocalypseburg! for The LEGO Movie 2: The Second Part and this became available. We heard rumours of LEGO Stranger Things and that afternoon Jamie Berard gathered some designers to discuss what the set could be. From there I hit the ground running because I was still finishing Apocalypseburg when this fantastic project arrived.
What is your favourite thing about being a LEGO designer?
Crystal: I have two favourite things which are integrally linked. The first is working with so many talented people who share my passions. We often have moments geeking out together! Also, creating products which are going to be enjoyed by so many people is absolutely amazing. We try to gather as many ideas as possible and funnel them into the products. In fact, working at LEGO has really helped me grow as a person and an artist.
Justin: I would certainly second Crystal's comments. We work with people from different backgrounds all over the world and we can all help one another. For example, I can go and see Mike Psiaki if I have an issue with angles while building or I can visit Adam Grabowski if I have problem while creating cars. Of course, there are designers who published models on Brickshelf and elsewhere that I idolised while growing up. Now I am sat next to some of them!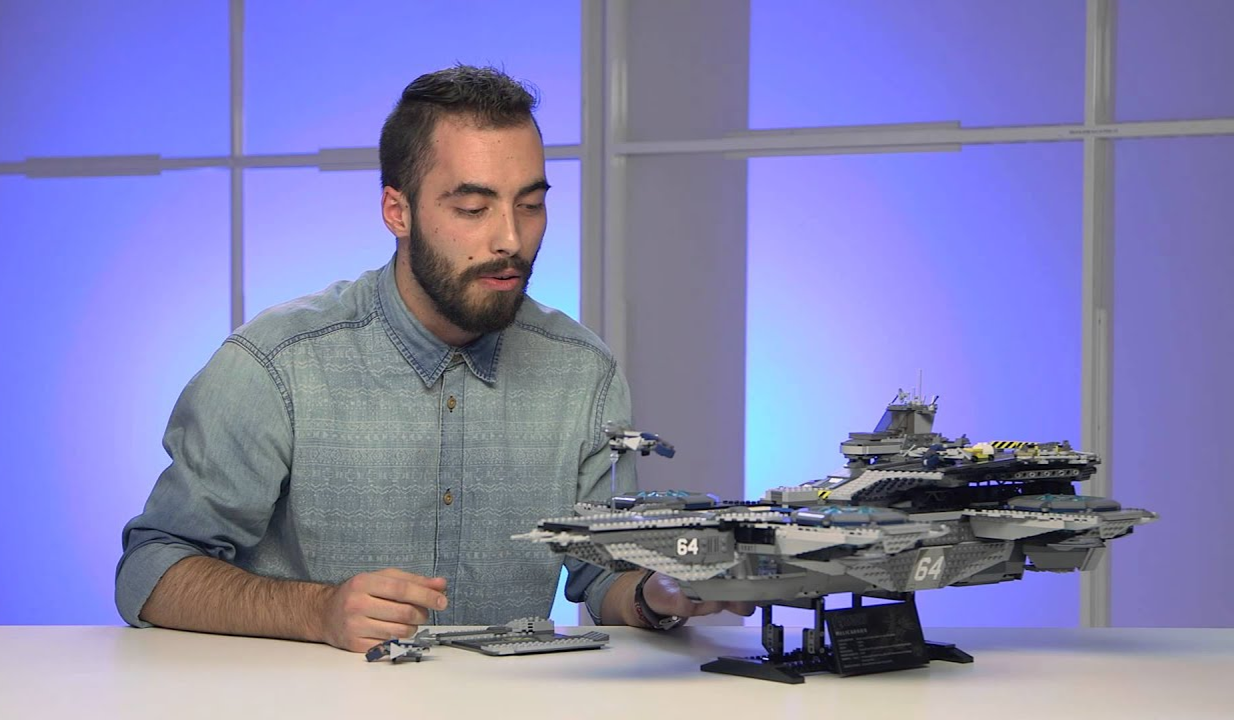 Before applying, I watched as many designer videos as I could find and I became really impressed with Marcos Bessa's creations. When I joined the company, Marcos became my manager on one project so that was absolutely brilliant. Of course, products arriving on the shelves and seeing the reviews and comments online is really enjoyable too. Brickset definitely gives good feedback and to see that directly from LEGO fans feels incredibly gratifying.
Crystal: Also, we are really inspiring the builders and LEGO designers of tomorrow!
Justin: I think we can all remember particular sets that we grew up with and appreciated. They are not always the largest or even the most objectively appealing sets but they exert an enormous effect on us all. Our designs are providing sparks of inspiration for people all over the world, hopefully.
Everybody has certain sets that they enjoyed playing with as children. Have you encountered any of the designers of those sets while working for LEGO?
Justin: Definitely. Tracking those people down in an incredible experience! I mentioned 6279 Skull Island being one of my favourite childhood sets during the documentary and I met its designer so to approach him, shake his hand and thank him for his role in my life was thrilling. He probably thought that was weird but now people have spoken to me in the same way and that feels humbling.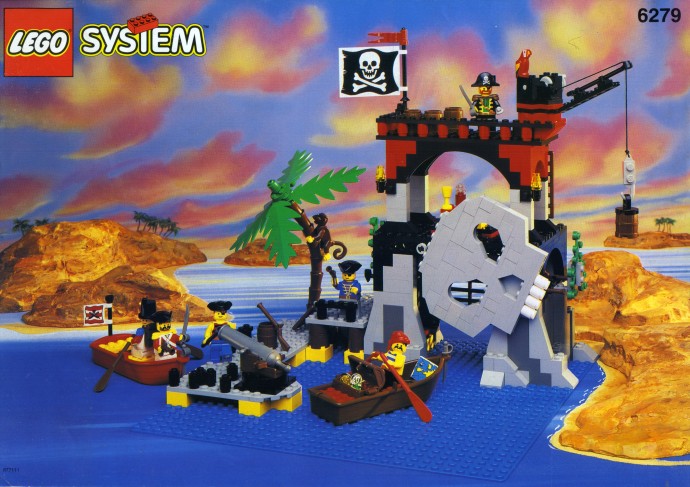 Moving to the opposite end of the spectrum, what is your least favourite thing about being a LEGO designer?
Justin: That is difficult. I suppose my least favourite thing is that we never have enough LEGO! We always need plenty of bricks available when creating new sets and there is never enough.
Your least favourite thing is the inadequate supply of LEGO from LEGO?
Justin: That sounds really bad! Perhaps my biggest complaint would be that there is never enough time in the day. It is funny how life repeats itself as I have encountered situations where I am working on a project but am told that it needs to be completed, reminding me of exactly the same things which happened when building as a child. Knowing that our playtime has to end because we are actually working for a company and people are relying on us can be difficult, although that is equally very interesting and I would not change anything!
Have you found it interesting or difficult to live and work in Denmark?
Justin: Absolutely. It is completely different to the UK, where I am from.
Crystal: My biggest and most specific issue has certainly been parking tickets! They seem to love handing out parking tickets in Denmark which I do not appreciate. I am originally from New York so Billund is completely different and there are some obstacles. Those are only minor issues though and Denmark is a great country.
Justin: I think anybody would face similar issues when working abroad. These places are never going to be the same as wherever you are from and becoming accustomed to the different pace of life can be difficult for some people. However, I am here for one reason and that is to work at LEGO. They could place me wherever they wanted in the world but working in Billund is great, where I am surrounded by lovely colleagues, friends and bricks! Perhaps that novelty would wear off for some people but I remain an AFOL so am always excited to arrive in the morning and see what everybody is working on.
On that subject, what are some of your favourite modern sets which neither of you have been involved with?
Crystal: My instant reaction would be 21309 NASA Apollo Saturn V. I had no involvement in that but wish that I did.
Justin: 21309 NASA Apollo Saturn V undoubtedly looks impressive. There have been lots of superb recent sets which spring to mind. 10265 Ford Mustang is really good and I adore 10262 James Bond Aston Martin DB5 for its functionality, especially without involving that many Technic pieces.
Crystal: I love the Scooby-Doo range. That was designed before I arrived but it was available when I was hired and those sets are really fun.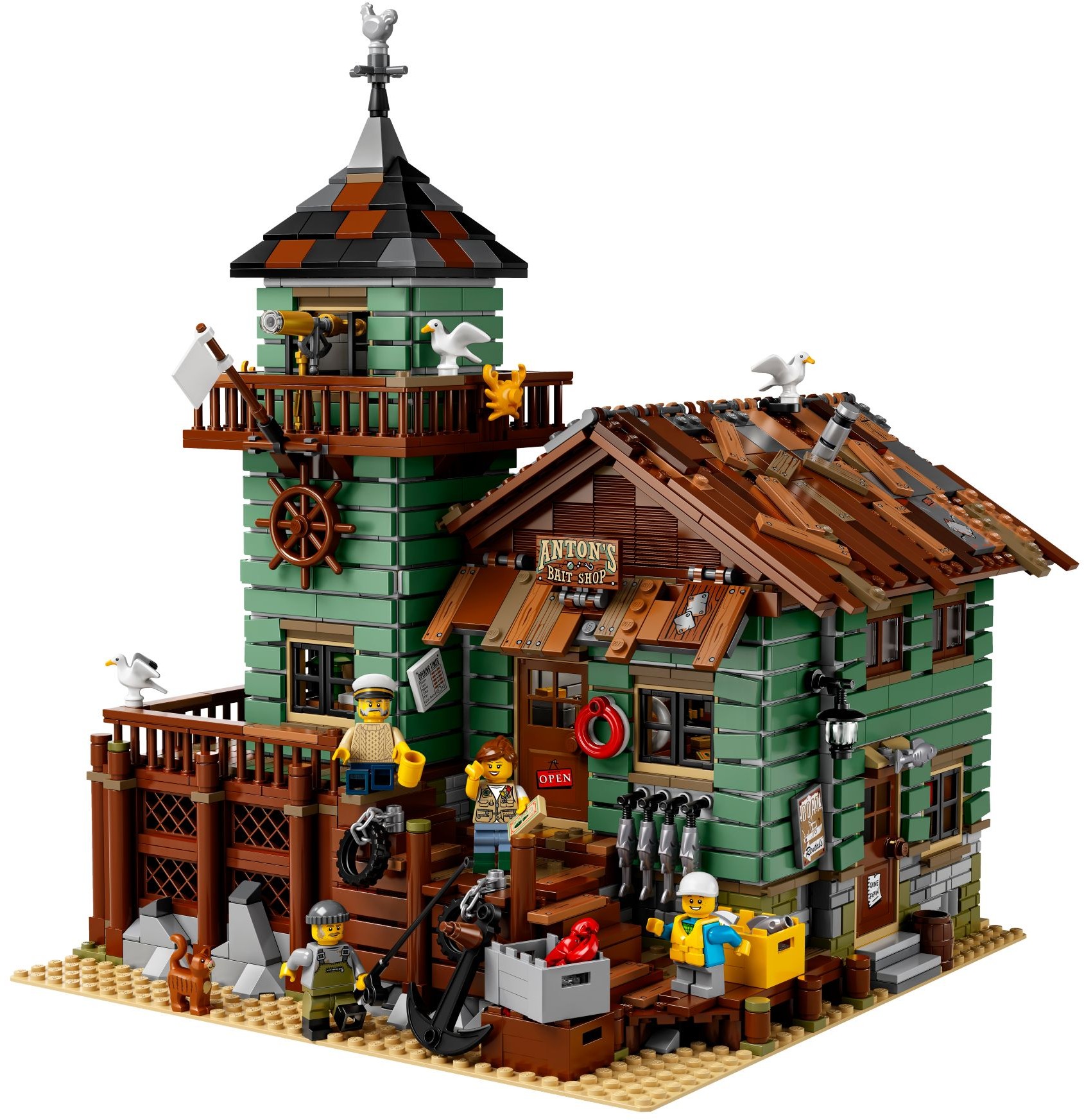 Justin: Adam Grabowski's 21310 Old Fishing Store was an outstanding set and Cesar's new 21318 Treehouse is stunning. Of course, anything designed by Gemma Anderson [Justin's girlfriend] would have to be mentioned too! Gemma has finished working on Trolls recently so I look forward to seeing where that goes.
What are some of your favourite sets which you have worked on?
Justin: There are so many and I am proud of everything that I have designed. Products like 21306 The Beatles Yellow Submarine, 76081 The Milano vs. The Abilisk and 70905 The Batmobile would all be in contention for my favourites. Honestly, we switch between creating so many different things that it can be surprisingly difficult to catch your breath and look back on your LEGO portfolio. 75810 The Upside Down was another incredible project, particularly as an enormous fan of Stranger Things.
Crystal: When we began working on 71043 Hogwarts Castle, I thought I had peaked. Then we moved on to 75810 The Upside Down and I feel as though I have peaked again! I am also on the LEGO Ideas team and discovering what might come from there keeps me excited because the range is packed with fantastic innovation.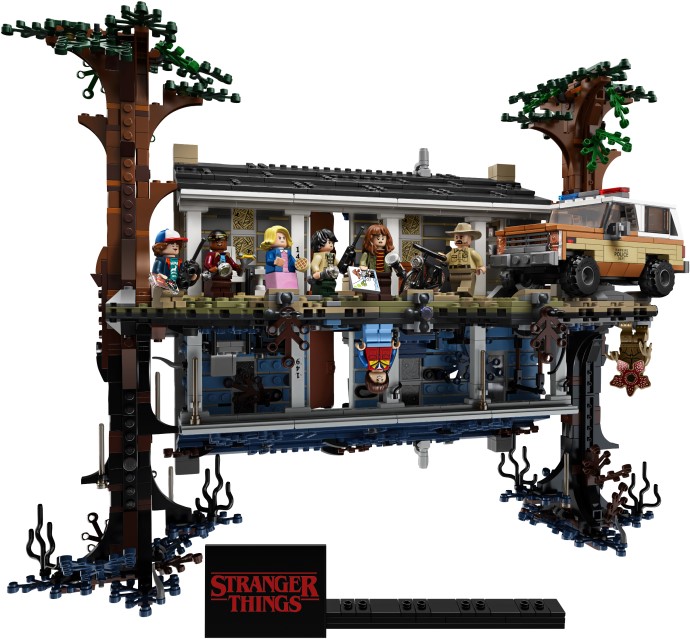 Of course, the ultimate question is how do you get a job at LEGO?
Justin: I realise this sounds like an absolute cliché but I would just recommend applying and seeing where that process takes you. People come from all kinds of divergent backgrounds, as long as you have strong art and design skills, along with a portfolio which demonstrates that, you are certainly in with a chance!
Many thanks for speaking with us!