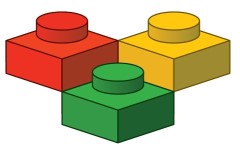 When user accounts were first introduced on the site back in the early 2000s I decided to allow spaces in user names because at the time there wasn't really a good reason not to.
Now, however, it makes it impossible to implement user tags, e.g. @huw, in comments and elsewhere, which nowadays are an increasingly important feature of forums, social media sites and so on.
So, next week I will be running a script to replace spaces in user names with underscores, which will enable support for user tags to be added sometime after.
So, if your name is currently 'The LEGO Fan' it will become 'The_LEGO_Fan'. and if there is already a 'The_LEGO_Fan' in the database you'll become 'The_LEGO_Fan2'. Also, the 6 users whose name begins with an @ will have it removed.
Around 10,000 users currently have spaces in their names and about 40 of those will need to have a 2 appended to the end to avoid duplication.
If you're going to be affected and you don't fancy underscores in your name you may want to change your username manually.
I apologise for any inconvenience and if you have any questions or concerns let me know in the comments.
Thanks to Johnny_Thunder97 for the reminding me to get this sorted.
Update 7 October: This has now been done.