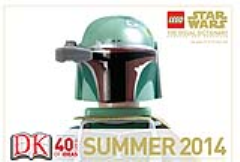 I'm assisting Dorling Kindersley on a forthcoming book and I'd like you to help by answering this question:

In your opinion, which is the best LEGO set ever, and why?

Please choose one only and state why you chose it. Maybe it's because of its playability, its buildability, its size, because it contains unique or rare pieces, its beauty, its quality, its value for money, or if it's a first? Let us know!

I'm going to be collating the data after a couple of weeks so please put the set number and name as the first text in your reply, then the reasons why you chose it in a paragraph under it.
You can answer as a comment here, or in the forum, but please don't chatter about others' choices!
Sponsored content