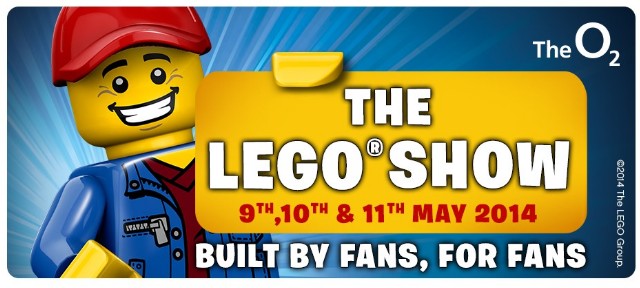 While I was busy faffling about with servers, it was announced that The LEGO Show and AFOLCON, previously held in Manchester, UK in 2011 and 2012, will be returning in May this year, but this time it will be in London at the O2 Arena!
Once again, it will be two days of AFOLCON (7-8 May) and three days of the public LEGO Show (9-11 May).
Exhibitors at The LEGO Show will receive free entry to AFOLCON, free accommodation, free meals, the works!
I would post the press release text here but it's proving to be impossible to extract it from the PDF complete with formatting, so you'll have to read the PDF version or visit the website for more information instead.
I'm certainly planning to be there, all five days, and will probably be part of a collaborative train display like that which I contribute to at GWLS, Swindon.
Sponsored content