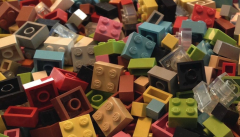 If you've been following the discussion about Modulex bricks in the forum you will have read that there was hope that they were soon to be manufactured again. Unfortunately hopes have been dashed by an announcement on the Modulex Facebook page:
"We are pleased to tell that LEGO Juris A/S has acquired Modulex bricks in a mutual agreement. It has been important for the LEGO Group owner family to ensure historic rights stay within the owner family. The potential to produce Modulex bricks has also been addressed and there are no plans to manufacture Modulex bricks in the near future."
LEGO Historian Gary Istok has written this short article on the history of Modulex and the company owners:
It was looking to be such a promising new beginning. Modulex was the TLG offshoot that was formed in 1962-63 for architectural and commercial uses. It was spun off by TLG in the mid 1960s, and evolved from a miniature architectural system, into a commercial sign company. And in just the last year the Modulex building system license was purchased by a 4th generation Christiansen family member, with the intent to resurrect the small scale building system, under the name Modulex Bricks A/S.
Although Modulex looked like LEGO, it was smaller, and not compatible with regular LEGO bricks. The Modulex building system license was purchased recently by Anders Kirk Johansen, great grandson of LEGO founder Ole Kirk Christiansen, and the nephew of principal LEGO owner Kjeld Kirk Kristiansen (Kjeld's sister Gunhild is Ander's mother, Kjeld bought out that part of the family's LEGO interest in 2007).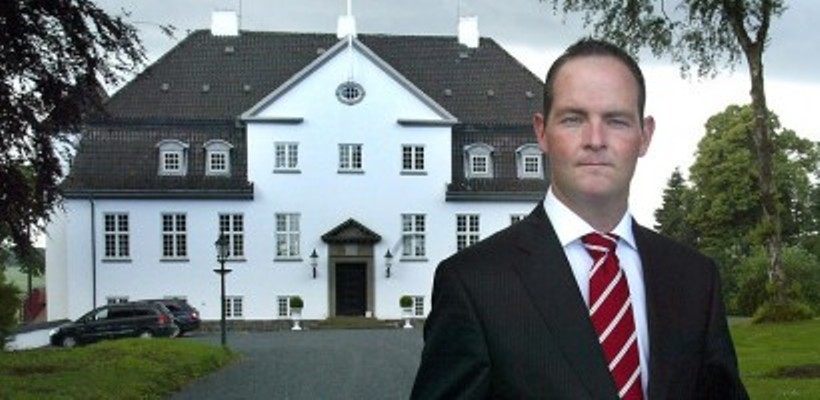 Modulex Bricks A/S owner Anders Kirk Johansen standing in front of his Rohan Gods Estate, where he lives, and on the estate grounds where Modulex parts were being produced.
Production for Modulex Bricks A/S was getting ready. Molds were being readied, test parts were being produced and given out to interested buyers. Then things went quiet in December. The reason for this became apparent on Jan. 7, 2015, when the decision was made that KIRKBI/AS, the parent company of TLG, was buying the entire Modulex line, and production plans were cancelled.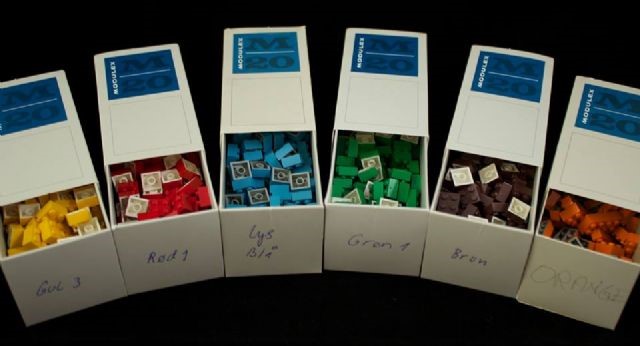 Here we see Modulex bricks test parts that were produced in white and gray, and then painted various colors. This was to help determine which colors were going to be put into production later.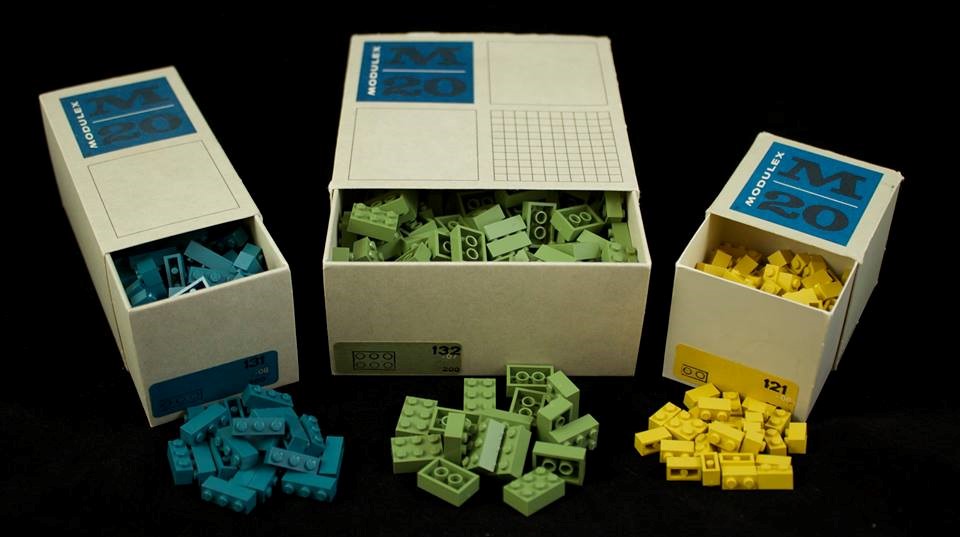 These boxes appear to be what the Modulex Bricks A/S sets were going to look like, until the sale of Modulex Bricks A/S was announced and production ceased.
For more information on the early background of Modulex, see this Appendix B of my Unofficial LEGO Sets/Parts Collectors Guide which explains the Modulex System.
For more information on the planned resurrection, and now demise of Modulex Bricks A/S, see the Brickset forum discussion on the evolving story.
Sponsored content