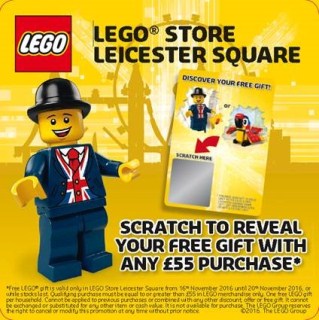 There has been speculation and chatter in our forum and elsewhere about how and when the exclusive Lester minifigure that is being produced to commemorate the opening of the new LEGO store in Leicester Square will be available.
Here is how you will be in with a chance to get one: from the 16th to the 20th of November you will be given a scratch card with every purchase over £55 you make at the store. You will win either a Lester Minifigure or a Creator Parrot.
Personally I am a little disappointed that it is not available with every purchase over £55.