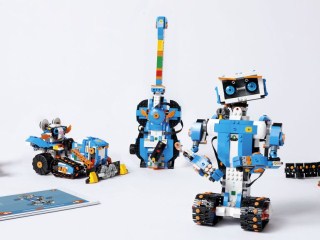 Today, ahead of the CES consumer electronics show in Las Vegas, LEGO has announced a new robotics system, LEGO Boost, aimed at kids too young for Mindstorms. We haven't received any press material and as far as I can tell LEGO hasn't mentioned it in their social media channels yet, but it's all over tech websites, including CNET, Engadget, and TechCrunch.
You can read more about it at those sites, but in summary:
System based as opposed to Technic
To be released in the second half of the year
Will cost $160
Set number is 17101, contains 843 pieces
Programmed via iOS and Android apps
Consists of a combined motor/controller brick and colour and distance sensors
Comes with instructions to build five different things out of the box: Vernie the Robot, Frankie the Cat, the Guitar 4000, the Multi-Tool Rover 4 (M.T.R.4), and the Autobuilder.
It looks to be fantastic and something I'm keen to investigate. As you may know I help at a kids after- school computer club for 7-11 year olds and we do find that Mindstorms can be a bit above some of them, and the time taken to construct robots leaves little left to actually program them.
In a video posted on WSJ, which you can watch after the break, you'll get an idea of how it works and its component parts:
From it, here's a bad image of the box: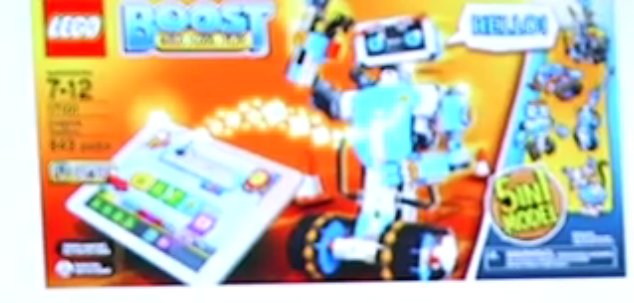 It appears to utilise a single combined motor/controller unit to which external sensors are attached via a new type of connector: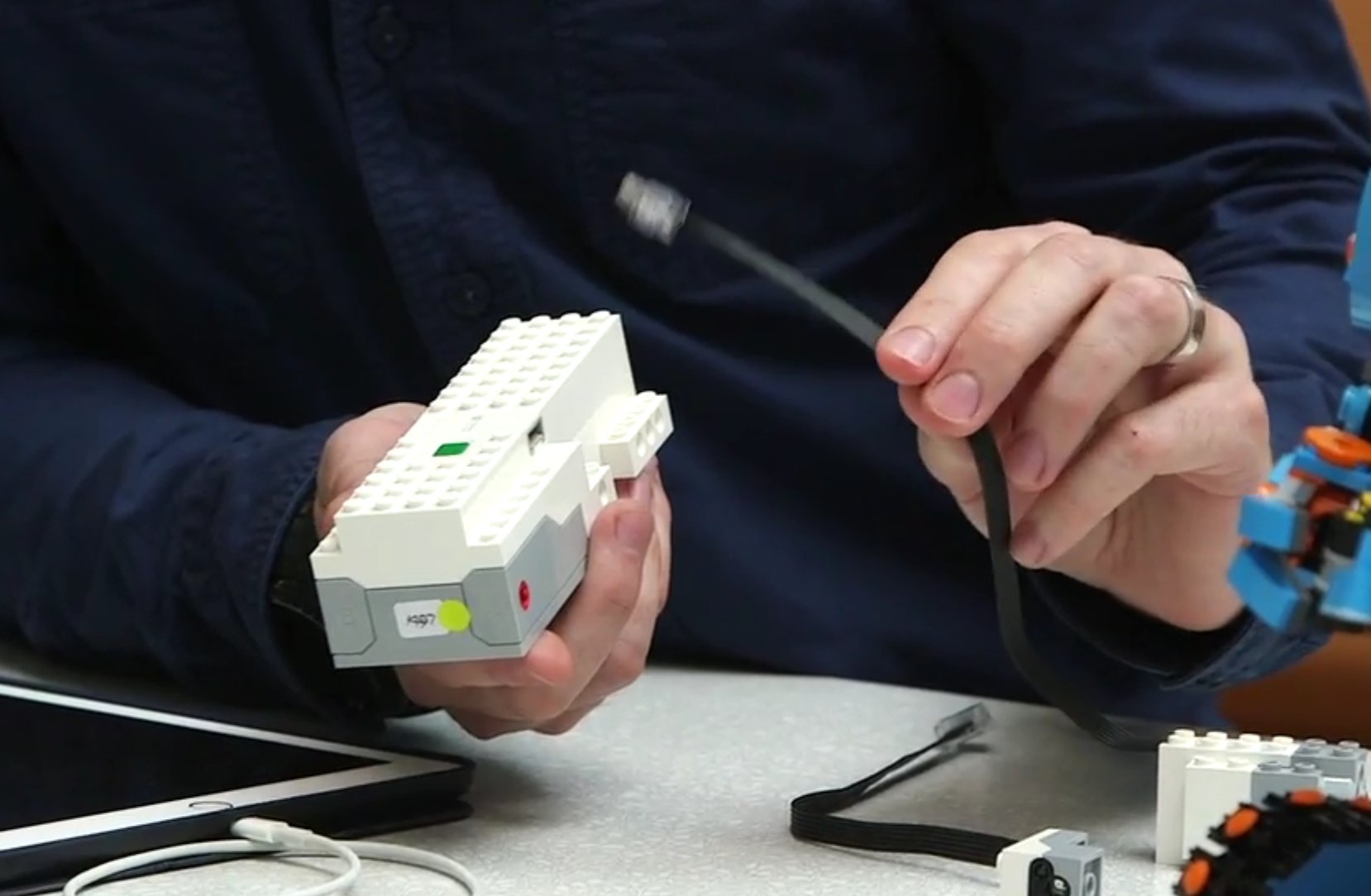 What other interesting features or capabilities have you been able to ascertain from the sources above?
Hopefully we'll receive more information and press releases later today.