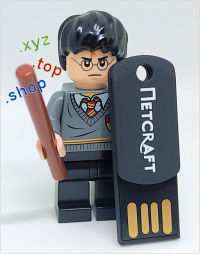 Brickset, The Brick Fan, Brick Fanatics, BrickShelf, BrickLink... Have you ever wondered why LEGO fan sites never use that four-letter-word in their domain name and instead opt for something generic?
Brickset contributor Paul Mutton has written a paper on the subject which you might find interesting.
---
Like many brands LEGO does not want websites around that potentially mislead viewers into thinking that they are official, so its Fair Play policy states that: "The LEGO trademark should not be incorporated into an Internet address. [...] Using 'LEGO' in the domain name would be creating the misleading impression that the LEGO Group sponsored the homepage."
LEGO enforces this policy rigorously using the WIPO domain name dispute service and it's interesting to read the cases that have been resolved, virtually always in LEGO's favour. You can view them on the WIPO site by entering 'LEGO' in the 'Search WIPO cases by Domain Name' box.
Policing domain names has become a whole lot harder for companies now that there are so many new top level domains available and this is the subject of Paul's paper LEGO vs Cybersquatters: The burden of new gTLDs.
It's an interesting read, but it's also interesting to reflect that not all companies are so diligent, or perhaps don't care if their names are used in potentially misleading ways. For example, I've been reading NikonRumors.com for years, which not only includes a brand name in its domain name but also uses the same colour palette as the official site.
Right, must dash, I'm off to register lego.review, lego.cricket and lego.wiki which according to GoDaddy are still available... :-)
Image courtesy of Paul Mutton, Netcraft.