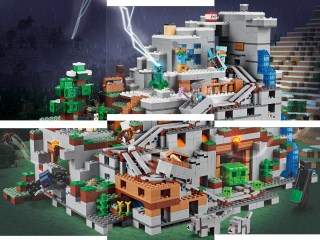 LEGO has been teasing out snippets of the image of this year's direct-to-consumer Minecraft set 21137 The Mountain Cave on Instagram and elsewhere over the last few days.
Today, the final part of the jigsaw was revealed allowing the entire set to be viewed.
I don't think price and piece count are known yet but it certainly looks to be a hefty set that'll command a handsome sum.
Thanks to Chewk on Eurobricks for the composite image.
Sponsored content