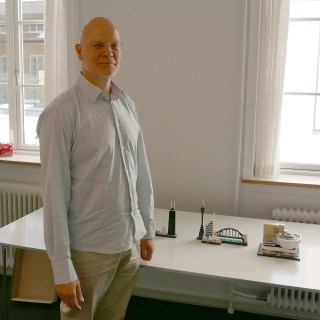 Brickset attended the Fan Media Days in Billund at the beginning of June and we were able to interview a number of designers from a diverse range of different themes. Lars spoke with us about the Architecture line and our discussion covered many topics including aspects of the design process and how certain buildings or cities are chosen as the subject of a set.
You can read the first part of our interview here or continue reading below for part two.
Brickset: In recent years you have started revising certain models. Is that something which you intend to continue doing in the future?
Lars: Absolutely. For instance, we have recently released 21035 Solomon R. Guggenheim Museum but produced another model of the building back in 2009. In the first couple of years our sets were constructed a bit more simply. There were fewer colours, fewer types of bricks and fewer unusual building techniques because we wanted to reach people who were not established LEGO fans. People who built LEGO as kids but lost interest were our primary target audience so we wanted to ensure that the building experience would not be too complicated. However, we also realised that there are many people who love LEGO and architecture so we slowly opened up to slightly more advanced techniques and including a bit more colour. We decided that the older version of the Guggenheim could be considerably improved upon so decided to completely redesign it.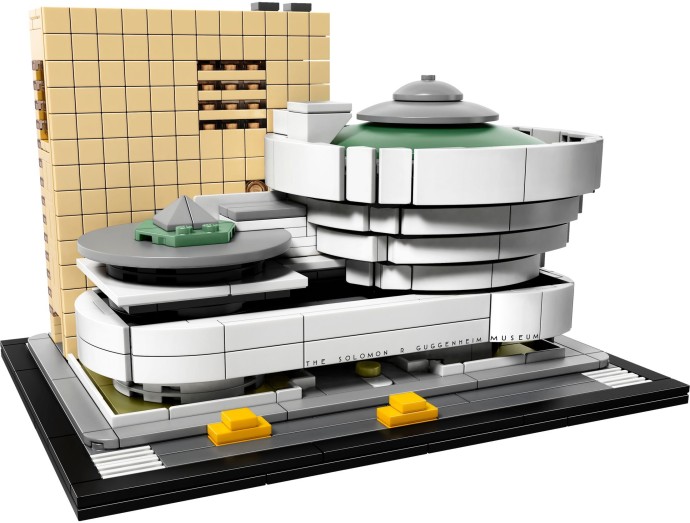 Brickset: Which sets, to date, have been the most challenging to design?
Lars: Actually, probably 21035 Solomon R. Guggenheim Museum! It looks quite easy from a distance but is absolutely packed with strange shapes when you view it in more detail. Finding the right proportions and size are incredibly difficult challenges, particularly since we cannot spend too long on any individual set as we need to stick to a release schedule. Having said that, it is also very difficult when designing a 'Skyline' set as you do not have a lot of bricks to work with and we do not create new elements within the Architecture theme, except for printed pieces. Luckily, there are other teams which do produce new parts for us to jump on and use.
Brickset: Did you make a conscious decision not to use stickers in Architecture?
Lars: Yes, that was part of the earliest concepts as we decided to create a truly premium product. Stickers are good for kids but our initial audience was definitely adults for whom printed pieces are probably best.

Brickset: Do you find that there is now a reasonably even split between adults and children who are interested in LEGO Architecture?
Lars: I do not have any precise figures but we do find that there are a lot of adults fans who enjoy the Architecture sets as they encompass all that is good about LEGO but are styled in a fairly mature way. However, there are kids who face the theme from another perspective and become interested in the history of architecture and its culture. We are reaching both but on balance there are perhaps more adult collectors than children overall. On the other hand, our markets are always changing as we innovate with sets like the 'Skyline' range.
Brickset: On that subject, in what ways does designing a 'Skyline' set differ from a 'Landmark' model?
Lars: Fundamentally, we have to ensure that every structure is instantly recognisable, no matter the scale. These are display models and we hope that each 'Skyline' set inspires as much pride as the larger scale and more detailed 'Landmarks' but they. If every set contained many thousands of pieces then we could include huge amounts of accurate detail but that is rarely possible so we must instead compromise. However, above all else our aim is to make sure that the models capture the essence of the building on which they are based.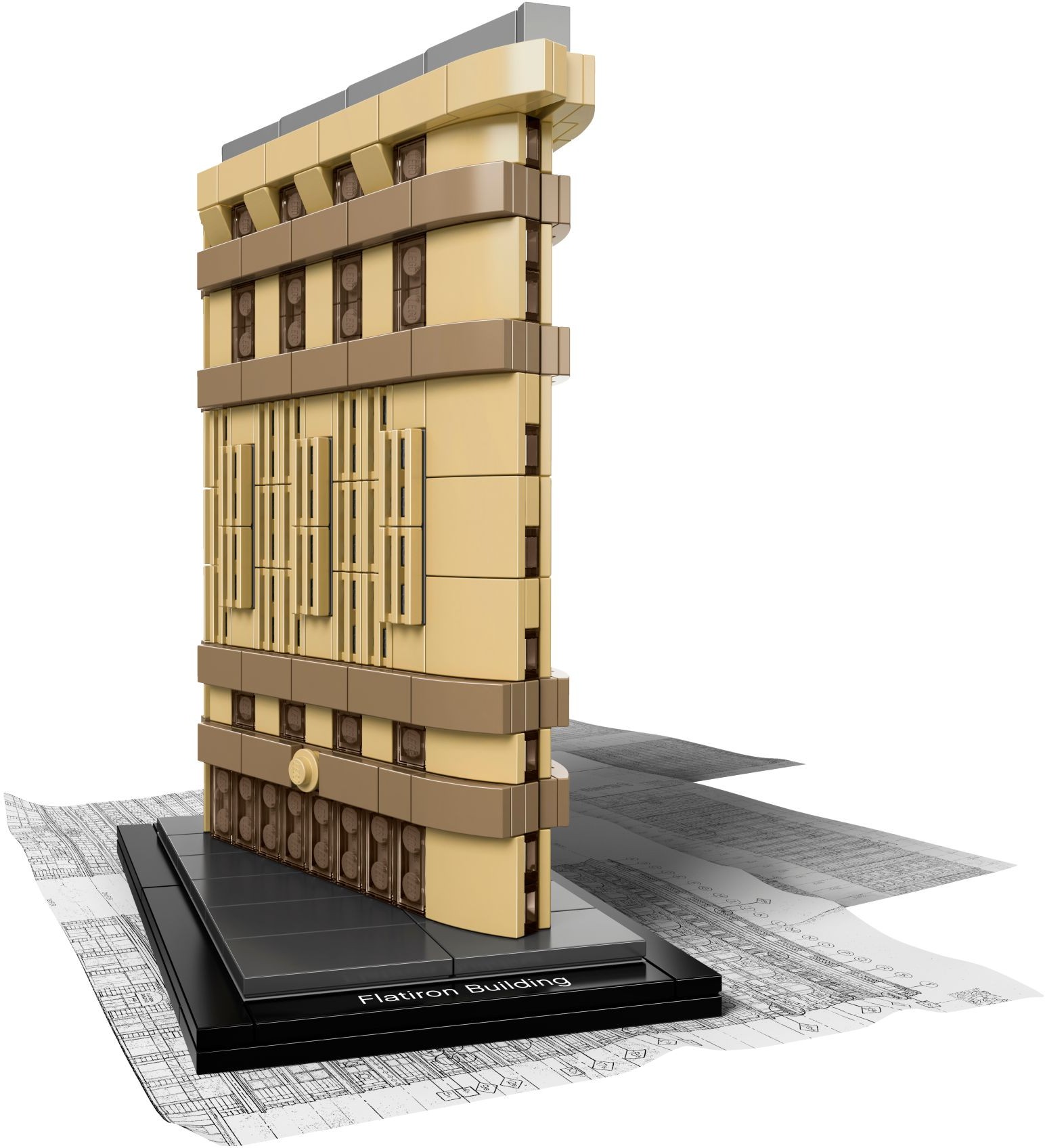 Brickset: Does the nature of the subject matter have an impact upon the price of each set?
Lars: This is a subject of constant negotiation. We sometimes design the same building at different price points and then have to decide which one is most effective. They can each replicate certain aspects of the real structure but you have to choose the best one in relation to its respective price.
Brickset: Do you and other LEGO Architecture designers often take inspiration from fan creations?
Lars: Without a doubt, the models created by fans are truly fantastic and we definitely take a lot of inspiration from that.
Brickset: Fan models often seem to replicate different kinds of structures such as the Golden Gate Bridge or the Burj Al Arab. Have you ever considered creating sets based on that kind of subject?
Lars: Not really, if I'm honest. Would people consider something like a bridge to be a piece of true architecture? It is undoubtedly iconic and would look spectacular but is perhaps more about engineering that architecture. The vivid colour of the Golden Gate Bridge would certainly be impressive though so you never know. There is certainly the potential to build pretty much anything!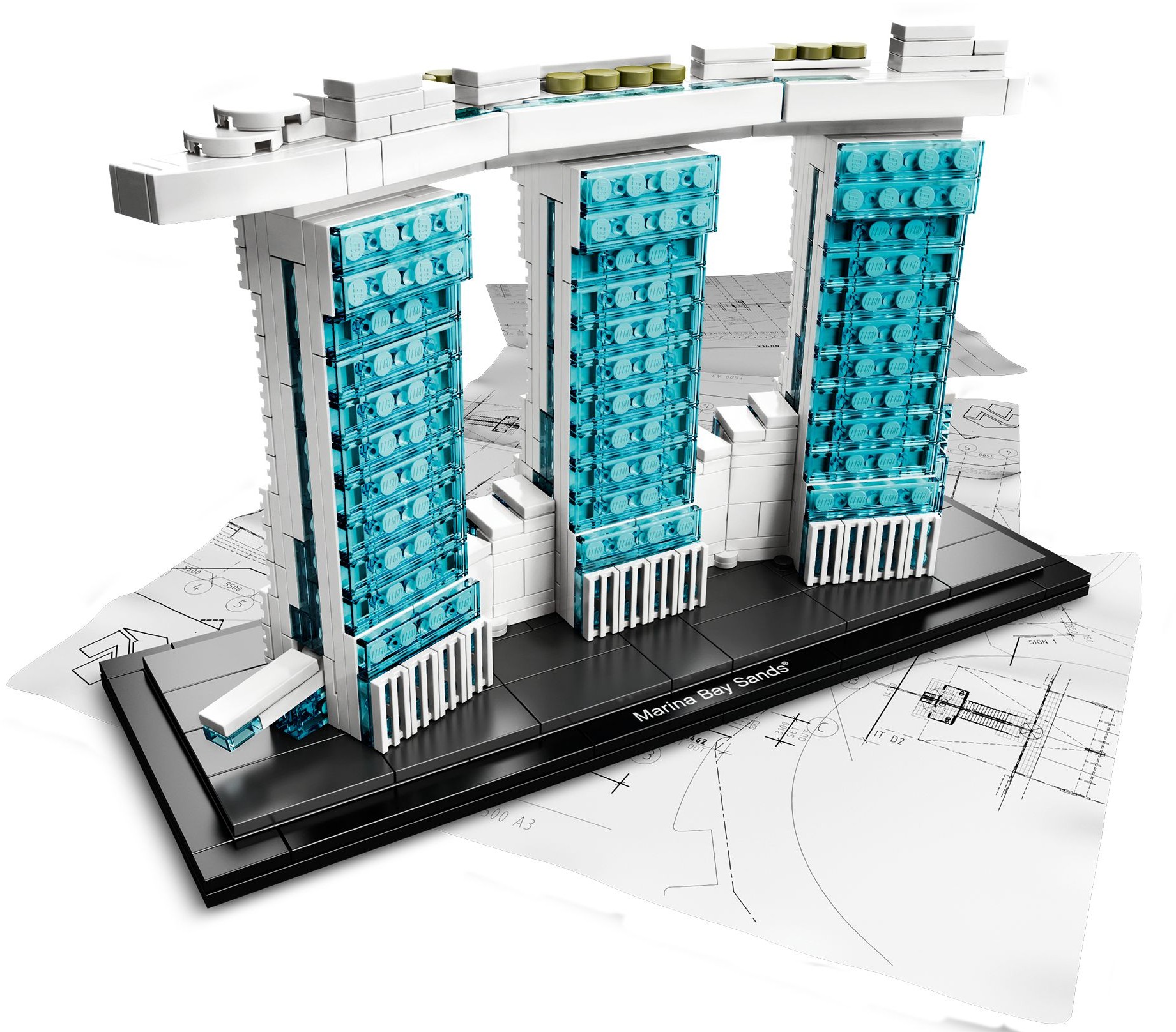 Brickset: Are there any particular buildings which you are hoping to build but have not been able to?
Lars: There are lots! The world is full of beautiful and interesting buildings and we would love to do as many of them as we can. It is simply a matter of time and getting around to constructing each one.
Brickset: As a designer, what is your favourite LEGO element?
Lars: I think it has to be the 2x4 brick. There are so many wonderful elements but it is very satisfying to be able to include a traditional brick. Building in the Architecture theme often involves some very small pieces so I love using 2x4 bricks when I can! Also, from the perspective of practicality I find the Erling* to be very useful.
* Also known as the headlight brick but sometimes named after its creator, Erling Dideriksen.
Brickset: Finally, 2018 will mark the tenth anniversary of LEGO Architecture. Do you have anything planned to celebrate this milestone?
Lars: We do have something planned but I cannot tell you what it is! Rest assured though, we will certainly be celebrating it as we are very proud to have reached the ten year mark.
Many thanks for speaking with us!
---
Thanks to James from Jedi News for assisting in the Architecture interview and to Steve_J_OM for transcribing the recording.
Sponsored content