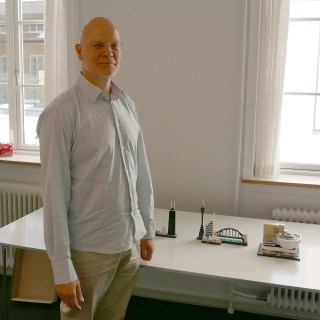 Brickset was invited to the LEGO Fan Media Days at the beginning of June and we were able to interview several designers from a range of different themes. One such designer was Lars from LEGO Architecture with whom we spoke about the origins of the theme, considerations when designing sets and certain aspects of its direction in the future.
Our discussion was rather extensive so we have decided to split the interview into two sections. Look out for part two in the coming days and read on for the first part!
Brickset: How did you become involved with LEGO Architecture?
Lars: I'm an educated architect, so I have a genuine interest in architecture. I left university before having my own little architecture company for a period and then I worked as a freelancer creating the LEGO Architecture theme. I think I first became involved in 2009, so in its early years.
The idea for the Architecture range came from Paal Smith-Meyer and Adam Reed Tucker but it has now turned into a full product line, is that right?
Lars: Yes. I think the special thing is that originally it was considered a range for adults and was focused upon those who had built LEGO models when they were kids but were then drawn away before rediscovering LEGO and hopefully their inner child!
LEGO is primarily aimed at children but is that not necessarily the case for Architecture? It is certainly suitable for children but perhaps you're aiming at an older demographic.
Lars: We are, but it's great for kids as well. I think it's actually about retaining their childhood but looking to the future by learning about culture, architecture and design in general. For adults it serves a quite different purpose of rediscovering the childhood which they might have lost contact with.
Which sets have you been personally involved in?
Lars: I'm working as a manager so I haven't designed very many. Most recently I have worked on 21033 Chicago and I have done a few more, but not many. My focus has definitely been on management.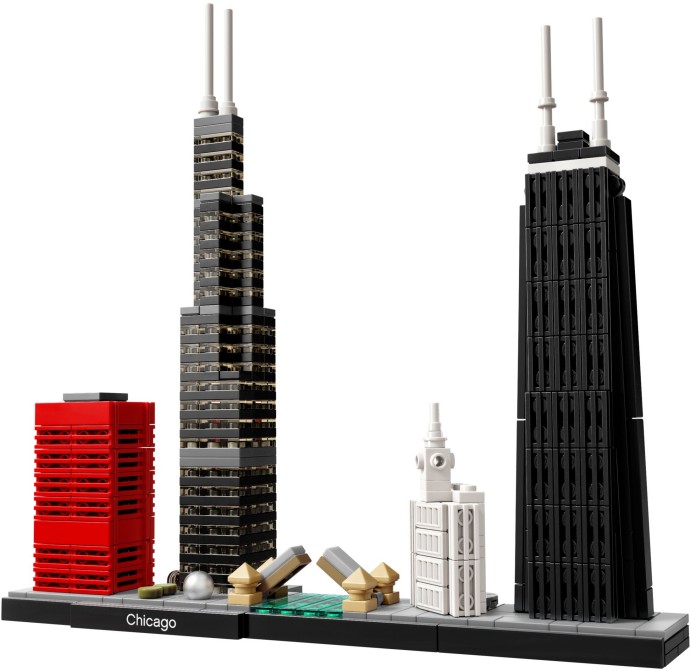 Brickset: How does working with Architecture at this scale differ from working on real buildings? Is it a challenge and are there differences or similarities?
Lars: I think there are many similarities. What I love about LEGO Architecture is that when you build you really get to know the building, the rhythm and the layout. When you're an architect you also create models using LEGO or cardboard which is when you really learn how a building works. However, when it comes to designing an Architecture set it is a challenge to use relatively few bricks but still ensure that it looks like the subject matter.
Brickset: You probably have to look at bricks in such a different light when building at that scale.
Lars: Exactly. It's weird that a funny detail on a brick can become a detail that you really need when used at a new scale and viewed from a fresh perspective.
Brickset: The 'Skyline' series is quite a departure from what had gone previously; what was the idea behind that?
Lars: The idea was essentially to broaden the appeal of the theme. Not everyone is familiar with the Villa Savoye or Robie House but people are far more likely to know Berlin, New York, London and the rest so more people would be drawn to the sets. Maybe you dream of going to New York and you buy it or perhaps you have been there and might like to keep the set as a memory.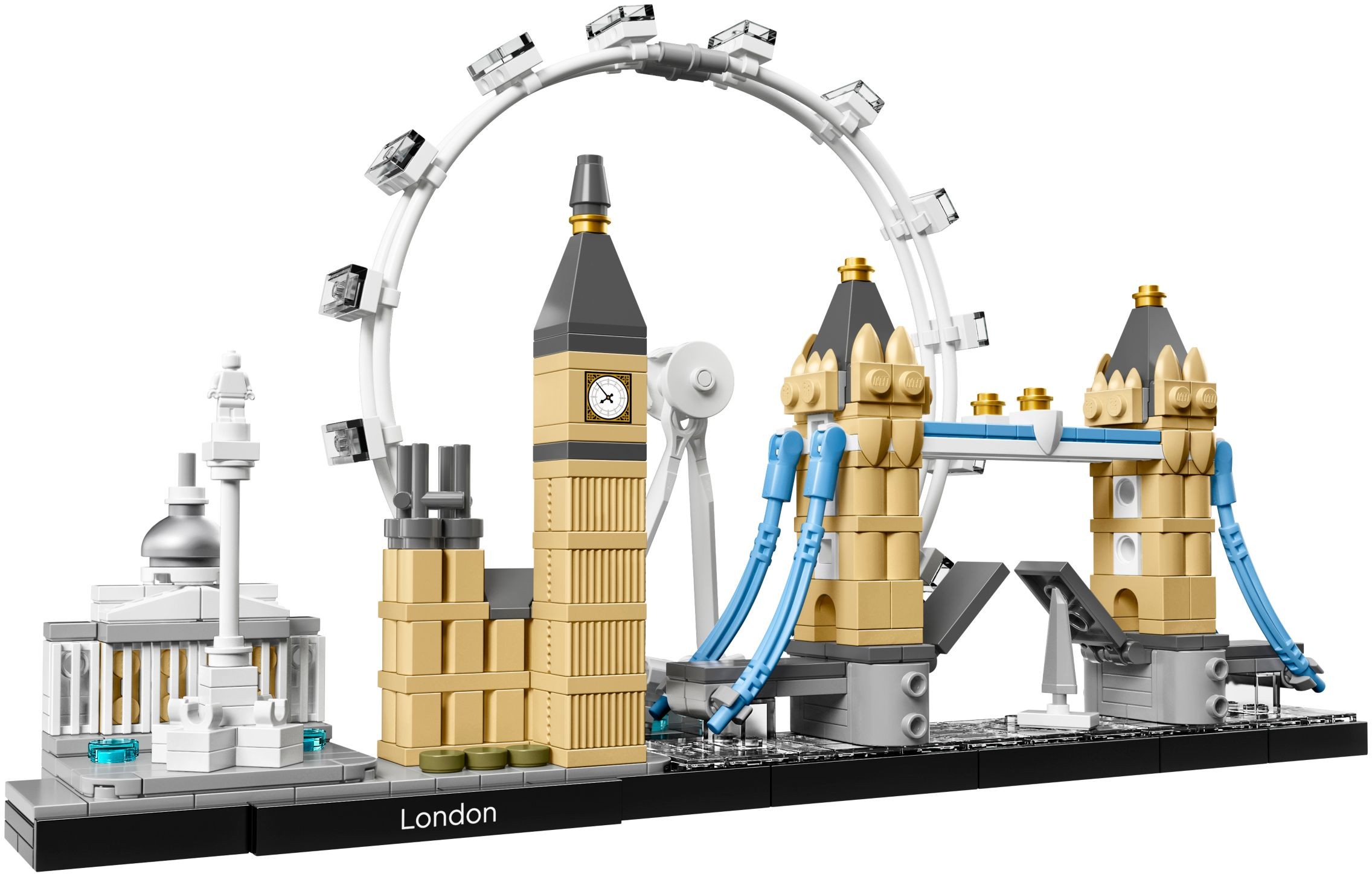 Presumably one challenge of doing that particular style of models is picking the scale. Which model did you start with and how did you scale the rest of the buildings around that?
Lars: In London it was actually Tower Bridge. We just thought it was such a strong icon in London, so we started there. Bridges are tough simply because they are long. This model does not have the correct proportions because if we built it to an exact scale with the rest of the city it would look out of place. We work a lot on the individual skylines to ensure that they have the right proportions within each building but you cannot compare across the entire skyline as they use different scales.
One criticism we have heard of the Architecture line in recent years is that the subject cities can become a little repetitive. Are we going to see a broadening of the destinations over time, do you think?
Lars: We try to strike a good balance. On one hand we cover the most popular sites because then we probably reach more people. However, we are also interested in doing the fantastic stuff from other places in the world and we need to acknowledge both. I cannot tell you exactly what is coming but it is definitely important for us to create, for instance, Villa Savoye or Fallingwater, because they represent milestones in the history of architecture.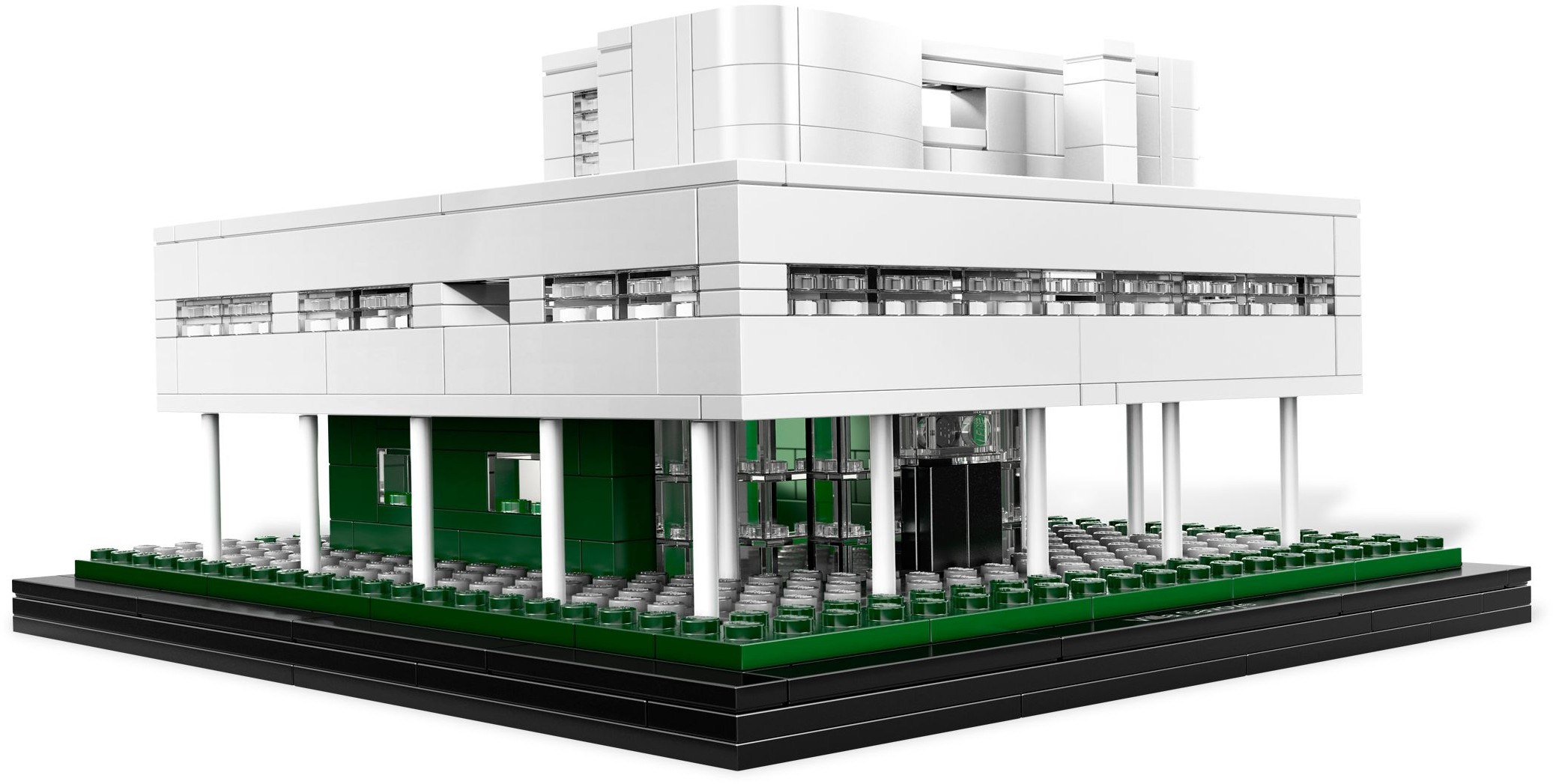 Lars: It is also a very different experience when you build a huge set with many bricks or build a skyline and both are equally important for us. When constructing a bigger set I find that you really get to know the building. We try to give some impression of the interior, its layout, how the natural light is coming into the building, Through this you really come to memorise and love the building! When designing 21033 Chicago I did not become so deeply involved with any single building but learned a huge amount about the entire city of Chicago and I hope the consumer enjoys a similar experience.
I take it that the designer visits the city and chooses the buildings in each case?
Lars: Sometimes we do. Of course we have the Internet so do not need to visit every location, although we do from time to time.
Many thanks for speaking with us!
---
Thanks to James from Jedi News for assisting in the Architecture interview and to Steve_J_OM for transcribing the recording.
We will be publishing part two very soon, so keep an eye on the homepage!
Sponsored content