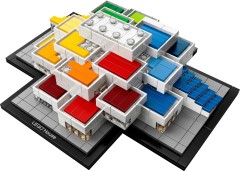 LEGO has published 123 instruction manuals today for the August releases, including one for the forthcoming Architecture set 21037 LEGO House.
Update: we've had it confirmed by LEGO Customer Services that this set will be exclusively available from the shop in the LEGO House. (Thanks spicypig)
Inventories for the new sets have been imported and you can see all the new parts in the August releases here.
Sponsored content