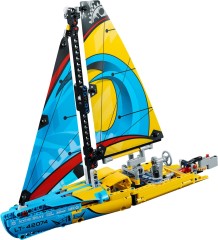 More images of 2018 first-half-of-year sets have been uploaded to LEGO's server today for Creator, Technic and City sets.
As well as 'more of the same' there are a few particularly interesting ones, of which you'll find pictures after the break.
---
In addition to more Mountain Police sets there are some 'great vehicles', the most interesting of which are 60181, a neat logging vehicle, and 60182 a typical North American RV.
---
This ambulance helicopter 60179 looks striking in yellow and red livery.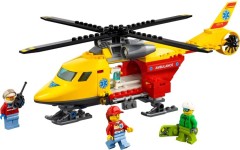 ---
As well as the usual assortment of buggies, racing cars and small construction vehicles, there are a couple of interesting Technic sets: 42071, some sort of road roller, and 42074, a yacht, which is something completely different for Technic.
---
There's nothing too exciting in the Creator lineup but it's interesting that the building appears to be modular like this year's which will provide more options for easily customising them.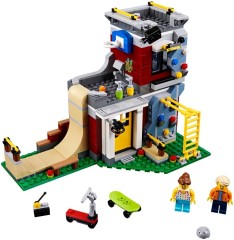 ---
Is there anything that particuarly excites you?