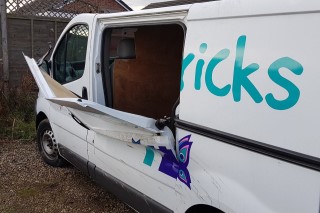 Overnight, scumbags broke into Fairy Bricks's van outside its headquarters in Huddersfield, UK and stole 2000 copies of 40222 Christmas Build-Up, which were destined to be given to sick children in hospitals across the UK in time for Christmas.
Clearly, whoever has taken them will be looking to offload them somewhere so if you are offered any, or see them on eBay, local classified ads, Gumtree, Facebook, or wherever, take screenshots or photos and contact your local police via 101 quoting 13170537540.
Not only have the sets been taken but the charity's delivery van has been put out of action too, thus denying even more children a little happiness over the festive period.
There's more information on West Yorkshire Police's website.
Want to help soften the blow? Please donate directly to Fairy Bricks.
Sponsored content