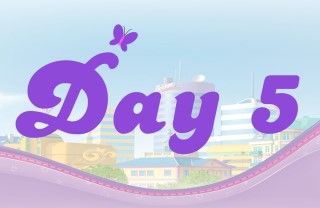 Stephanie and Chili have had fun on the slopes, and yesterday we had a place for Chili to hang out to catch his breath. Does today's door have something behind it for Stephanie to take a break, or will there be something else for her to cross off her to do list?
View image at flickr
The answer is neither! Today Stephanie gets another animal companion. This time it's Toffee the pug. Toffee has been seen in a few sets before, most recently in 41306 Mia's Beach Scooter.
Toffee is very cute, but I'm disappointed there's nothing to build today, even if it is just a couple of bricks like we had with Chili's introduction.
Sponsored content