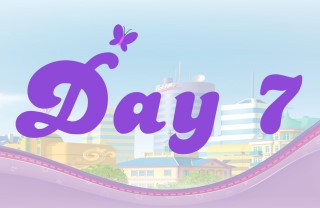 We're now one week into the advent calendar. I want to take a minute to recognize CapnRex101, who is the source of the images that you've been seeing at the top of each of the advent calendar entries so the surprises aren't spoiled for anyone scrolling through the news feed. Thanks, Capn!
Back in the advent calendar world, Stephanie, Chili and Toffee have been having a great time on the slopes (all appropriately sized for each of them!). As we finish the first week of the calendar, what will we find in the next door?
View image at flickr
Today we have another little build, this time a dog house for Toffee. It's clear that it's for Toffee because of the dog bone at the top. Like Chili's hutch, Toffee's house is decorated with a wreath that also has a red flower.
View image at flickr
Toffee also looks quite comfortable. But, hmmmm. This is getting to look like a trend. And with the extra flowers that come with each wreath, I think we may have quite a supply of extra red flowers at the end of this calendar.
Sponsored content