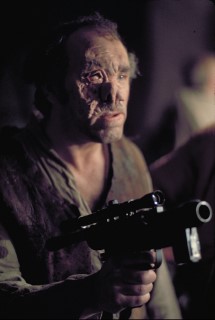 LEGO has produced 934 different Star Wars minifigures since 1999 and continues to create new ones at an astonishing rate, peaking in 2016 when no less than 114 were introduced. Jedi, bounty hunters, droids, aliens and many more have all appeared as minifigures but there are still a number of important characters missing.
So, just for fun, we would like to find out which one you most want to see as a minifigure in the future, perhaps in a small polybag gift-with-purchase set.
Rather than asking you to identify your favourites in the comments, which would be a bit unwieldy, CapnRex101 has selected 20 of the most significant characters from movies, television series and comics which have yet to appear in minifigure form. They have been listed in a poll which you can view and participate in after the break.
---
Thank you -- we'll analyse the results next week.