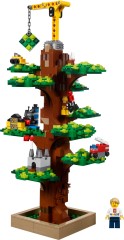 Another LEGO House exclusive set has been announced. 4000026 LEGO House Tree of Creativity will go on sale on 1st March and will cost DKK599. The following information about it was posted on the LEGO Ambassador Network:
In the midst of LEGO House stands one of the world's most iconic LEGO models, at over 15m tall and packed full of details and surprises even the most avid LEGO enthusiast cannot fail to be impressed by the Tree of Creativity. The tree is constructed from 6.316.611 standard LEGO bricks and took 23.500 hours to assemble to create an incredible and unique LEGO model.

And now a LEGO small scale model of this tree will be exclusively available at the LEGO Store in LEGO House, Billund.

The LEGO model is a great reproduction of the giant tree. All the most iconic features have been resized into this retail model.

The real LEGO enthusiast will know that the LEGO Group launched a Tree of Creativity model back in May 2017. That particular model was developed as the surprise gift for the participants of the LEGO Inside Tour. The product developed for Inside Tour only comes out in 175 individually numbered boxes.

Senior designer Steen Sig Andersen who originally also designed the first model was asked to do a retail version for LEGO House.

Steen Sig Andersen says:" The former Tree of Creativity box has proven to be an iconic model for the LEGO House and it makes a lot of sense to also offer a Tree of Creativity to the guests of LEGO House. But it was very important that the two models were not identical as we would not take away the originality from the Inside Tour guests in 2017"

Steen Sig Andersen's efforts resulted in a very nice retail version which is slightly smaller than the LEGO Inside Tour model. The model is exclusively available at LEGO House in Billund and the retail price is 599 DKK. It will be a limited production run of 10,000.
The LEGO Inside Tour model, pictured below, is not for sale.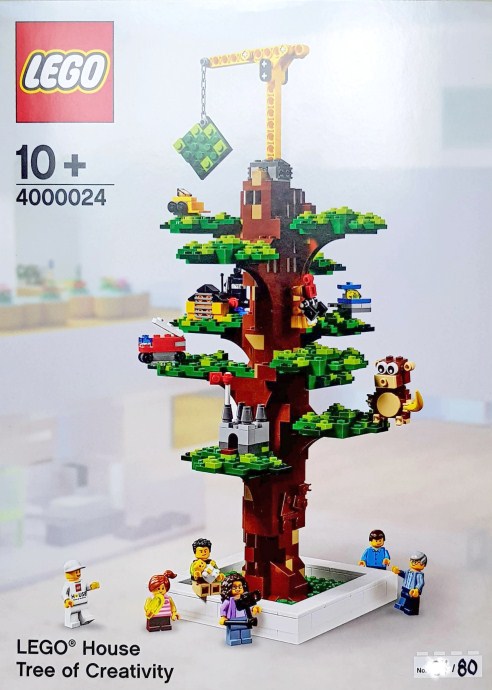 Sponsored content