A couple of upcoming promotions have been revealed in the April 2018 LEGO store calendar for North America, most notable of which is the hitherto unknown 5005358 LEGO Minifigure Factory!
This small set is packaged in a cardboard box and celebrates the fortieth anniversary of the LEGO minifigure, featuring a LEGO employee and four printed microfigures, one of which appears to take inspiration from the classic blue Spaceman. It will be available with purchases of over $75 in the US.
Furthermore, 5005376 Star Wars Anniversary Pod will be available with Star Wars purchases of over $60. I expect similar offers to be available around the world, although this has yet to be confirmed.
You can view the entire calendar after the break...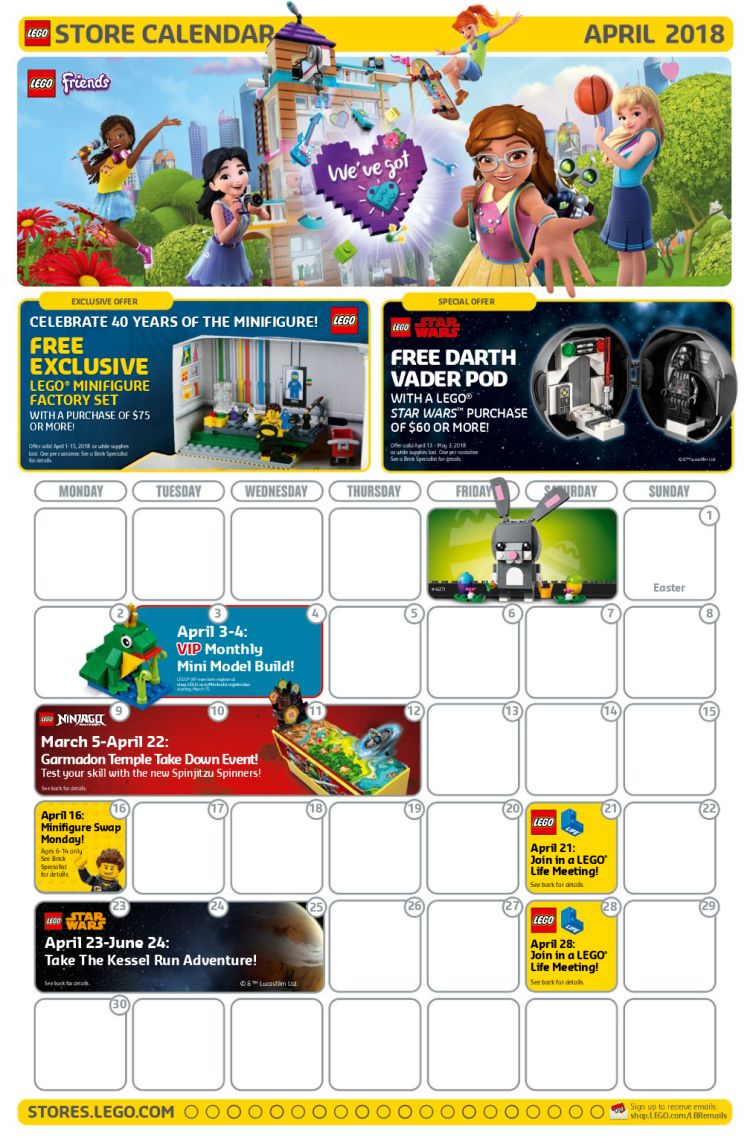 The reverse of the calendar also confirms that the eighteenth series of Collectable Minifigures and 41597 Go Brick Me will be available in April, presumably from the 1st.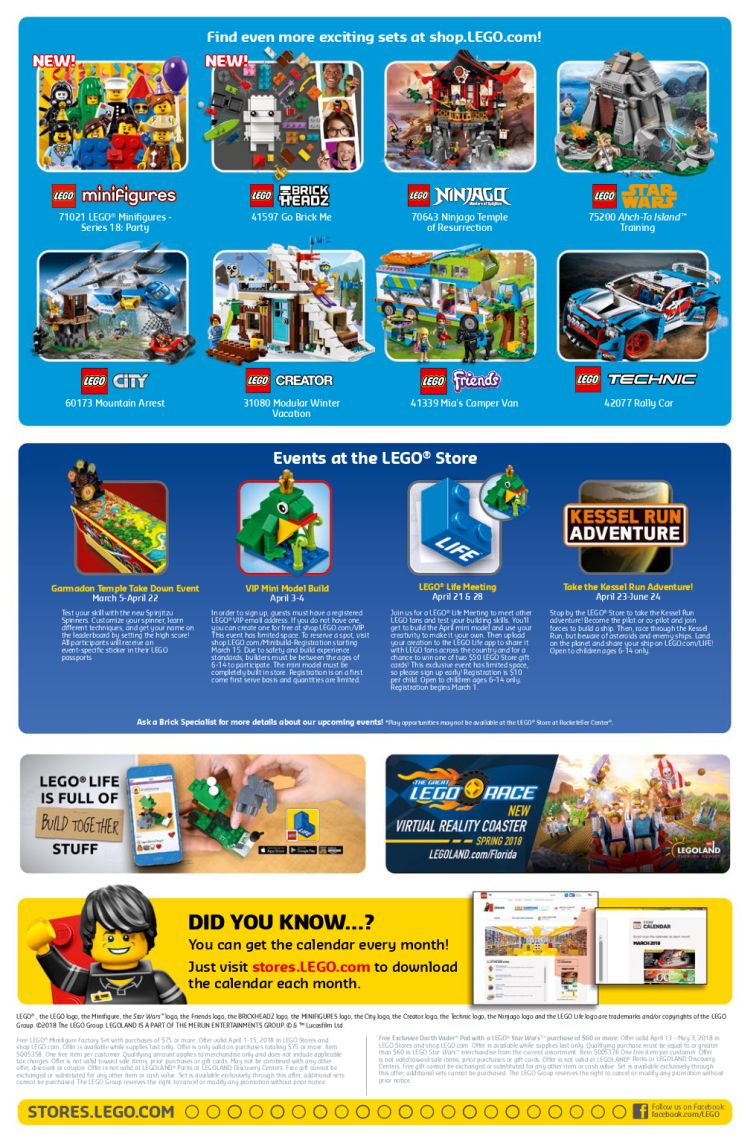 Sponsored content