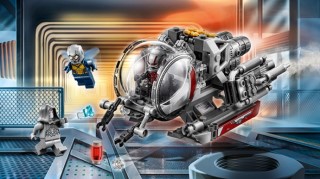 LEGO has revealed the first of two Ant-Man and the Wasp sets, both of which will be released on the 1st of June.
76109 Quantum Realm Explorers contains 200 pieces and features Ant-Man, Wasp and Ghost minifigures along with a specialised vehicle for exploring the Quantum Realm.
You can read more about the set and view some additional images after the break...
76109 Quantum Realm Explorers
200 pieces - $19.99 USD
Fly into action against Ghost with Ant-Man's Quantum Vehicle and The Wasp with this LEGO Marvel Super Heroes 76109 Quantum Realm Explorers set. The Quantum Vehicle features an opening, bug-eye shaped minifigure cockpit, adjustable insect arms, stud shooters and adjustable engines for launch, hover and flight modes. This set includes 3 minifigures and a gold-colored trophy element.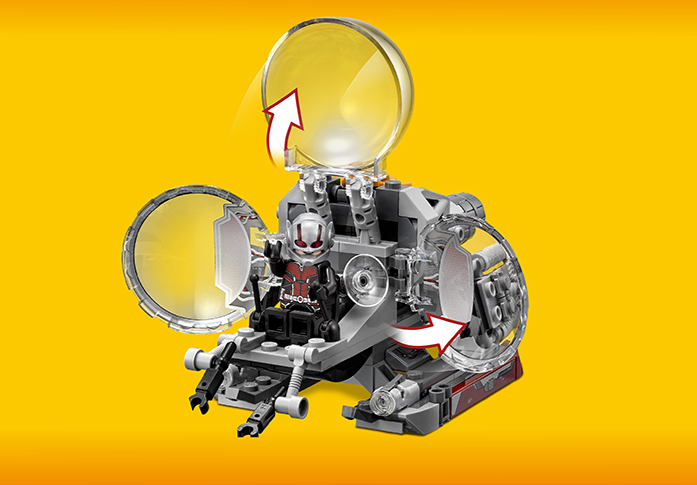 Includes 3 LEGO Marvel Super Heroes minifigures: Ant-Man, The Wasp and Ghost.
Quantum Vehicle features a bug-eye-shaped, opening minifigure cockpit, 2 adjustable insect arms, 2 stud shooters, 2 adjustable engines and 3 mufflers.
Adjust the engines for launch, flight and hover modes.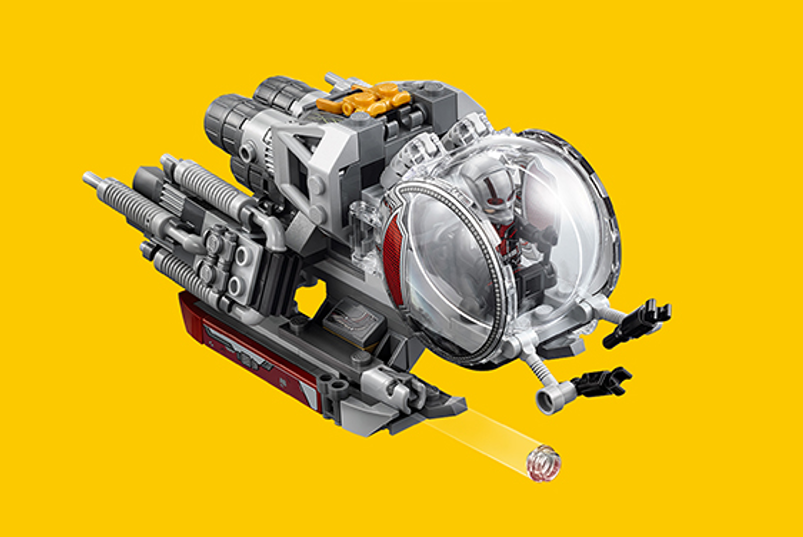 Weapons include Ant-Man's Shrink Gun and Ghost's 2 Power Blasts.
Accessory elements include a gold-colored trophy and the Wasp's wings.
Ghost minifigure is new for June 2018.
Recreate thrilling scenes from the Marvel Super Heroes Ant-Man and the Wasp movie.
Quantum Vehicle measures over 2" (7cm) high, 5" (15cm) long and 3" (9cm) wide.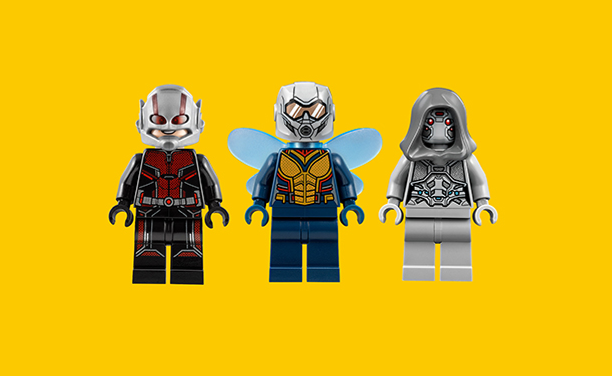 Will you be adding 76109 Quantum Realm Explorers to your collection? Let us know in the comments.
News via BricksFanz.