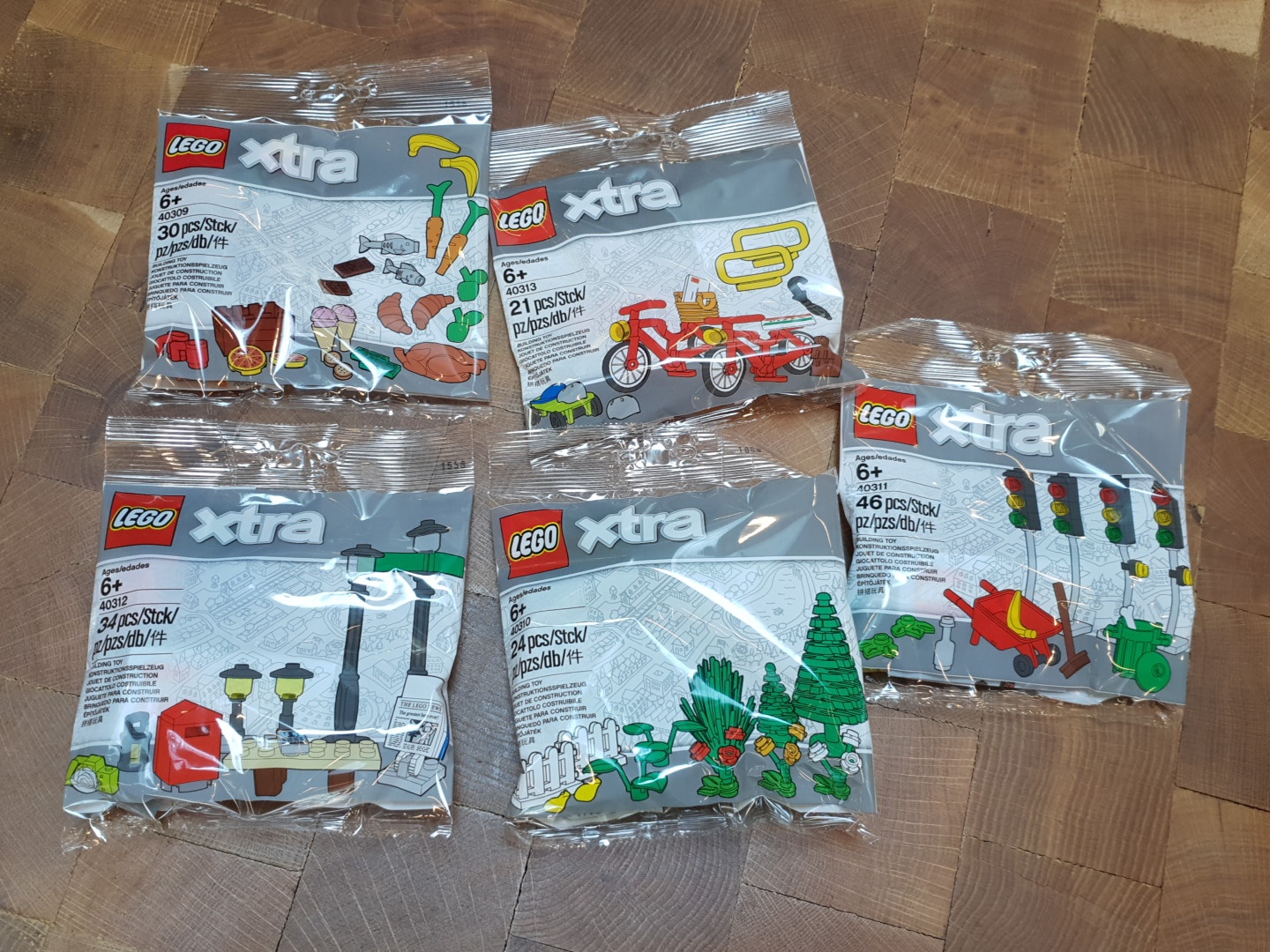 Five polybags labelled LEGO Xtra are now available in European brand stores.
The sets provide an easy and inexpensive way to acquire food, greenery, street furniture and so on. Hopefully they are the first of many.
In Denmark they are 40dkk. I believe the price in the eurozone is 3.99€.
Well get them added to the database when we're back from Billund.