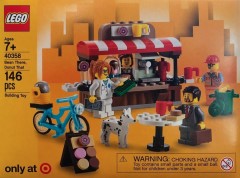 This rather interesting little set has been found in Target in the USA and posted on Reddit.
It's clearly labelled 'Only at (Target)' so it will be interesting to see whether it's repackaged for other markets or remains exclusive to the US retailer.
Should you wish to locate one yourself, Target's DCPI is 204-00-0606. Thanks to Francesco for the news.