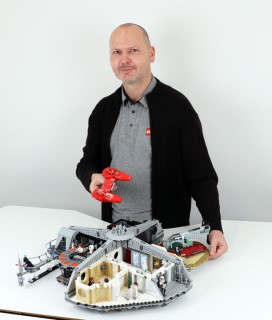 Brickset readers often express an interest in the design process behind LEGO products so we contacted Hans Burkhard Schlömer, the creator of 75222 Betrayal at Cloud City and 75192 Millennium Falcon, to discuss this first entry in the new Master Builder Series!
Brickset: Cloud City has only appeared in two previous LEGO sets. Why do you think such an iconic location has been overlooked in the past?
Hans: I think 'overlooked' may be the wrong term; location-based sets are simply rare treats. Consider how few sets there are depicting other famous locations. Models of vehicles are very popular with children so location-based sets often draw the short straw when competing for limited product slots. We are seeing more of them* recently though, which I really like!
* Hans also designed 75203 Hoth Medical Chamber which we reviewed last month.
Many fans have been hoping for a large model of Cloud City. Was the LEGO Star Wars design team aware of this and to what extent are the interests of LEGO Star Wars fans, both young and old, taken into account when deciding which sets to produce?
Of course, we always want to give our fans what they desire. We are aware which items are frequently being requested and Cloud City was definitely among them. However, it is a matter of finding the right moment for many of the more far-out choices, while others might absolutely never happen. The Droid Control Ship from Episode I, for example, has never been made as a LEGO set, even though it is the opening location for the entire Prequel Trilogy!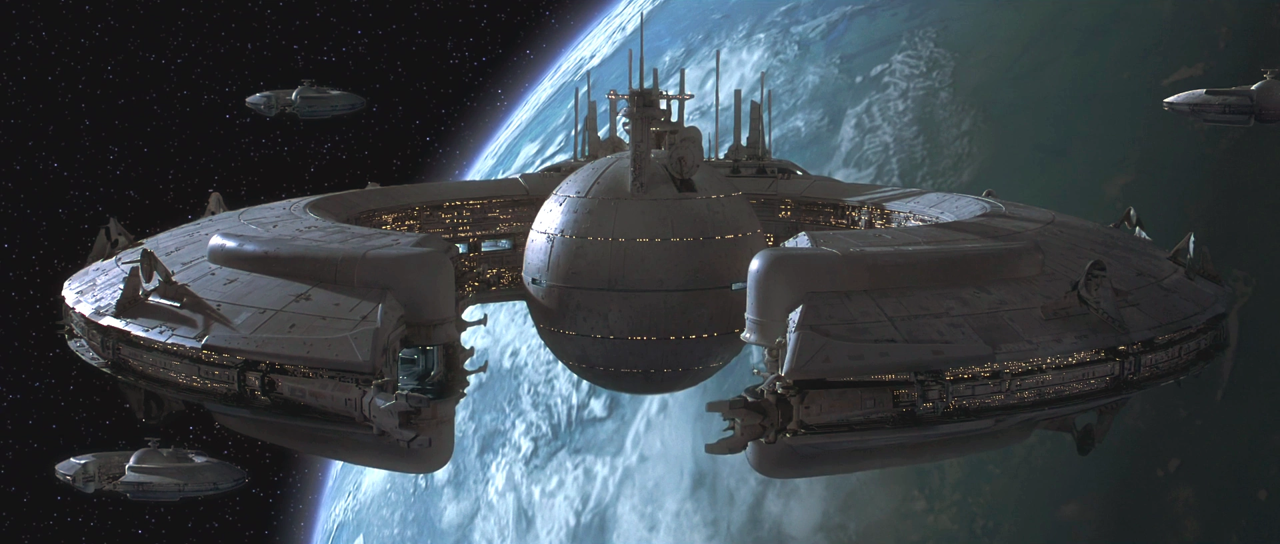 In the case of Cloud City we heard the call and I hope the result will satisfy many adult fans as well as children.
How long has 75222 Betrayal at Cloud City been in development?
I spent almost a year designing this set, with the smaller 75182 Republic Fighter Tank squeezed somewhere in the middle. There was a long experimentation phase at the beginning of the design process, where I tried out different things.
What challenges did you encounter when designing 75222 Betrayal at Cloud City?
Developing the function for the carbon-freezing chamber was challenging. As usual, our colleagues from the LEGO Technic team were most helpful. They suggested the liftarm-based function which I then doubled up and linked to get two separate platforms.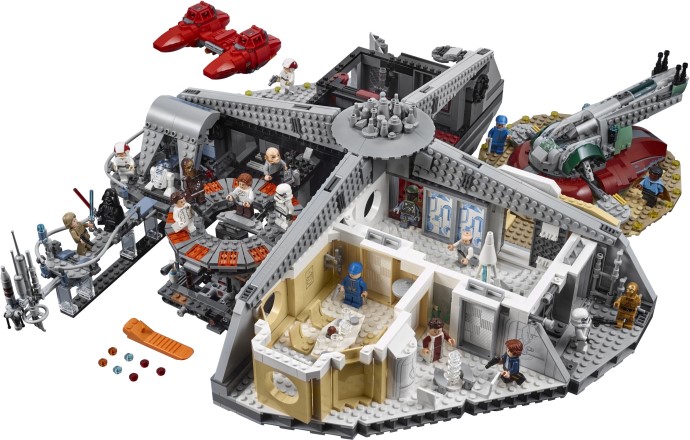 Many of the most famous moments from the entire Star Wars saga take place on Cloud City. Did you feel a particular sense of responsibility when designing a set which includes so many beloved scenes?
To me, the responsibility is the same no matter how big or small a set is or what scene it reflects. I wanted to do the whole Cloud City setting justice, not only focus on big key moments like the Luke/Vader duel. This means getting all these memorable locations right, in our typical efficient LEGO design style: squeezing in as many details as possible, but without wasting a single brick that would be better used somewhere else!
Why is the set named 'Betrayal at Cloud City' rather than simply 'Cloud City'?
Product designers do not usually get to create the names for our sets but in this case I felt that a longer title would be more appropriate for a play set, hinting at Lando's double-crossing of Han, then Vader. As a classical soundtrack buff myself, I took one of the track titles from The Empire Strikes Back's score and replaced 'Bespin' with Cloud City, just in case not everybody remembers what Bespin is. Hence the set is named Betrayal at Cloud City!
What influence did 10123 Cloud City have upon this set?
You could consider 10123 a predecessor to 75222, although it has been a long time since the original set came out in 2003 so I don't see a direct lineage here - other than both being platform-based play sets. Back in the day I wondered what the big landing platform in 10123 was for but now I understand that the huge landing pad was added to allow room for a Millennium Falcon model that was on store shelves at the same time. Today I added my own Slave I, with a suitable landing platform, just to be on the safe side!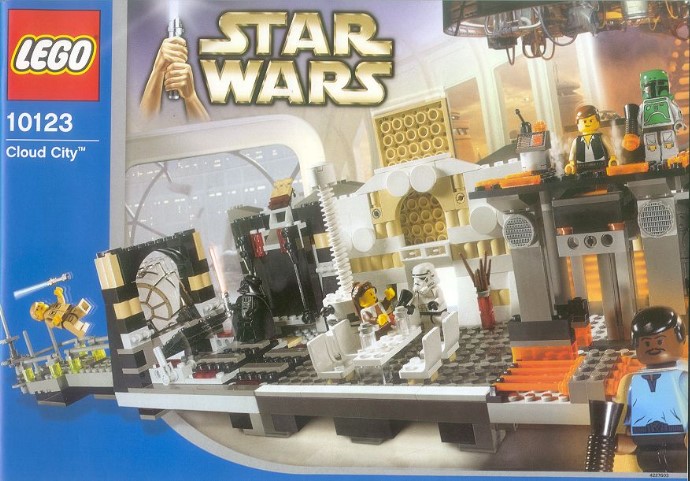 The set also appears to take some inspiration from 75159 Death Star. Why do you think this kind of layout is so successful?
There are many practical reasons why LEGO play sets look the way they do. They are big playgrounds for minifigures. Play sets need to be as open as possible to allow easy access to all the rooms and features when kids play with them. We wanted 75159 and Betrayal at Cloud City to share a design language, but without looking too similar. I hope 75222 also succeeds in conveying the shape and sheer size of the whole Cloud City, which is one reason why I went for a huge footprint with a single platform.
Did you consider including an outer shell to cover the interior?
This was part of our experimentation and evaluation phase. Having an outer shell would have resulted in a much higher piece count and a considerably smaller model, with far less space to work with inside. Naturally, we want to create the best play experience for children.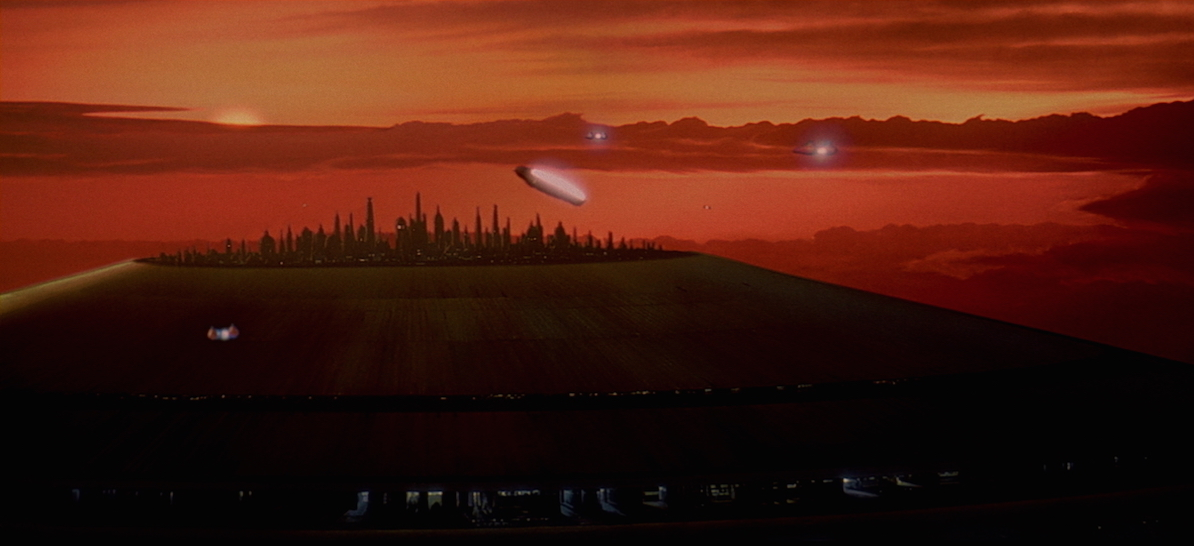 For stability reasons, covering panels also require proper support, in case you pressed down on the surface. Those covers would then need to be removed again before any play can take place, which is impractical. Furthermore, the exterior of Cloud City really is just flat grey without the spectacular lighting of a Bespin sunset so the model would have looked like a landed UFO. A small one, at that. I think the solution we have come up with is the most satisfactory for both kids and adult fans.
Did your experience designing 75060 Slave I assist you in constructing a smaller version of Boba Fett's famous vehicle?
The midi-scale Slave I began as a side project for fun and I practically built it from memory. Only later, when adding it to the Bespin set, did I consult reference pictures of the studio model to make sure my memory did not play tricks on me!
Why is the Cloud Car red, rather than orange?
The original colour used for painting the studio model of the Cloud Car used in The Empire Strikes Back is indeed called 'box car orange' and the closest LEGO colour would be '38 Dark Orange'. Unfortunately, very few LEGO pieces are available in this colour and there are limits to how many elements we can manufacture in a new colour.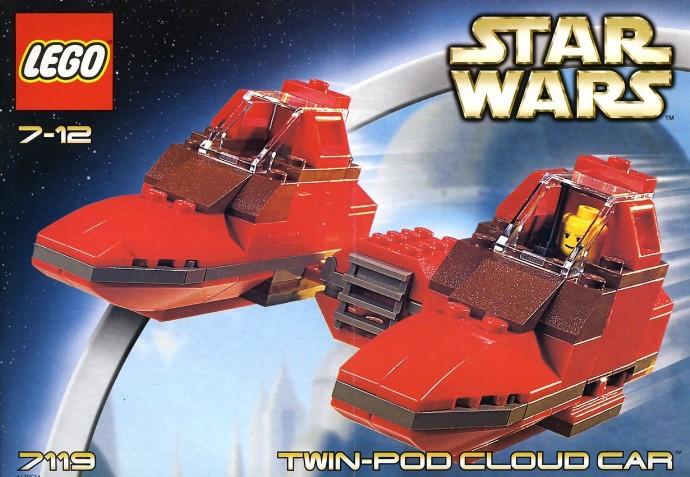 Even so, I am happy with the final model and not just out of nostalgia, despite 7119 Twin-Pod Cloud Car also being red. Our normal red is actually an adequate choice as it is very bright and much closer to dark orange than '106 Orange' which would have been too bright.
Is there anything that you wished to include but were unable to do so?
No, there was nothing left on my to do-list, except perhaps a midi-scale Millennium Falcon, obviously! That would require space for at least two or three minifigures while still fitting on the Cloud City landing platform. Maybe this could be a building challenge for the fan community?
How does the LEGO Star Wars design team decide which minifigures should appear in larger play sets like this one?
Usually the graphic designers sit down with Jens Kronvold Frederiksen, who leads the Star Wars design team, discussing which figures could go into a new set. He always keeps the whole Star Wars product portfolio in mind so this is not an easy task, although Cloud City was not very difficult. In fact, I made my own character line-up while my graphic designer Maddy made another and when compared they were almost identical.
However, even with a set as large as 75222, there is no room to include very obscure characters. You never know though; keep your eyes open!
Many thanks for taking the time to talk to us!
---
You can view a BrickList containing all of Hans' models here.
Sponsored content