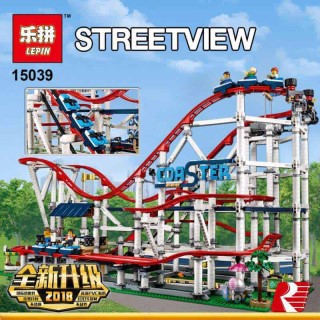 From the LEGO press room:
The LEGO Group today received a favourable decision from the Guangzhou Yuexiu District Court against four companies who infringed multiple copyrights of the LEGO Group and conducted acts of unfair competition by producing and distributing LEPIN building sets. It is another significant legal victory in China for the LEGO Group in its battle against imitators over the past two years.
According to the decisions issued by the court, the four defendants, Shantou Meizhi Model Co., Ltd., et al, are liable for copying the 3-dimensional artworks of 18 LEGO sets, multiple LEGO Minifigures, as well as for carrying out unfair competition acts.
The court ordered, among other things, that the four defendants shall immediately cease producing, selling, exhibiting or in any way promoting the infringing products, and shall pay the LEGO Group approximately RMB 4.5 million as damages.
Continue reading at LEGO.com »
--
It would be interesting to know which 18 products were cited in the case. Given Lepin rip-off hundreds of LEGO sets the ruling will probably make little difference...