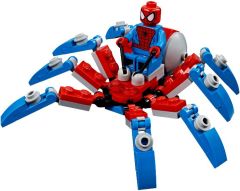 Instructions for 23 new polybags have been published at LEGO Customer Services this week.
Many of them have already been found in various stores across the world but a few are hitherto unseen, such as this 30451 Spider-Man's Mini Spider Crawler and 30545 Fish Free Builds - Make It Yours, which looks particularly interesting as it contains a selection of parts to build a variety of fish, perhaps taking inspiration from the fish builder in The LEGO House.
You can view them all here. The white background images have been obtained from shop.LEGO.com so are likely to be gift-with-purchases soon. Which ones do you hope to add to your collection?