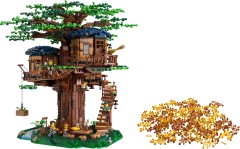 Here's the press release for 21318 Tree House, which tells us a lot about the materials used but not much about the set itself. Hopefully our review will provide any information not covered here.
21318 Tree House, 3036 pieces
US $199.99, CA $269.99, DE/FR €199.99, UK £179.99, DK 1799.0DKK
Available to VIPs tomorrow, everyone else from 1st August 2019
Since the LEGO Group launched its first bricks made of plant-based polyethylene last year, the sustainable bricks have increasingly been included in new LEGO sets. The Treehouse contains the highest number of sustainable bricks ever in a LEGO set and is another important step to fulfill the LEGO Group's sustainability ambitions.
---
A gathering point for family and friends. A secret hideout. A fortress. A sleepover.
LEGO fans can now immerse themselves in the intricately detailed LEGO IDEAS Treehouse. A challenging build, the exclusive set, made up of more than 3000 elements, including 180+ botanical elements made from plant-based polyethylene plastic using sustainably sourced sugarcane, is the largest LEGO IDEAS sets to date.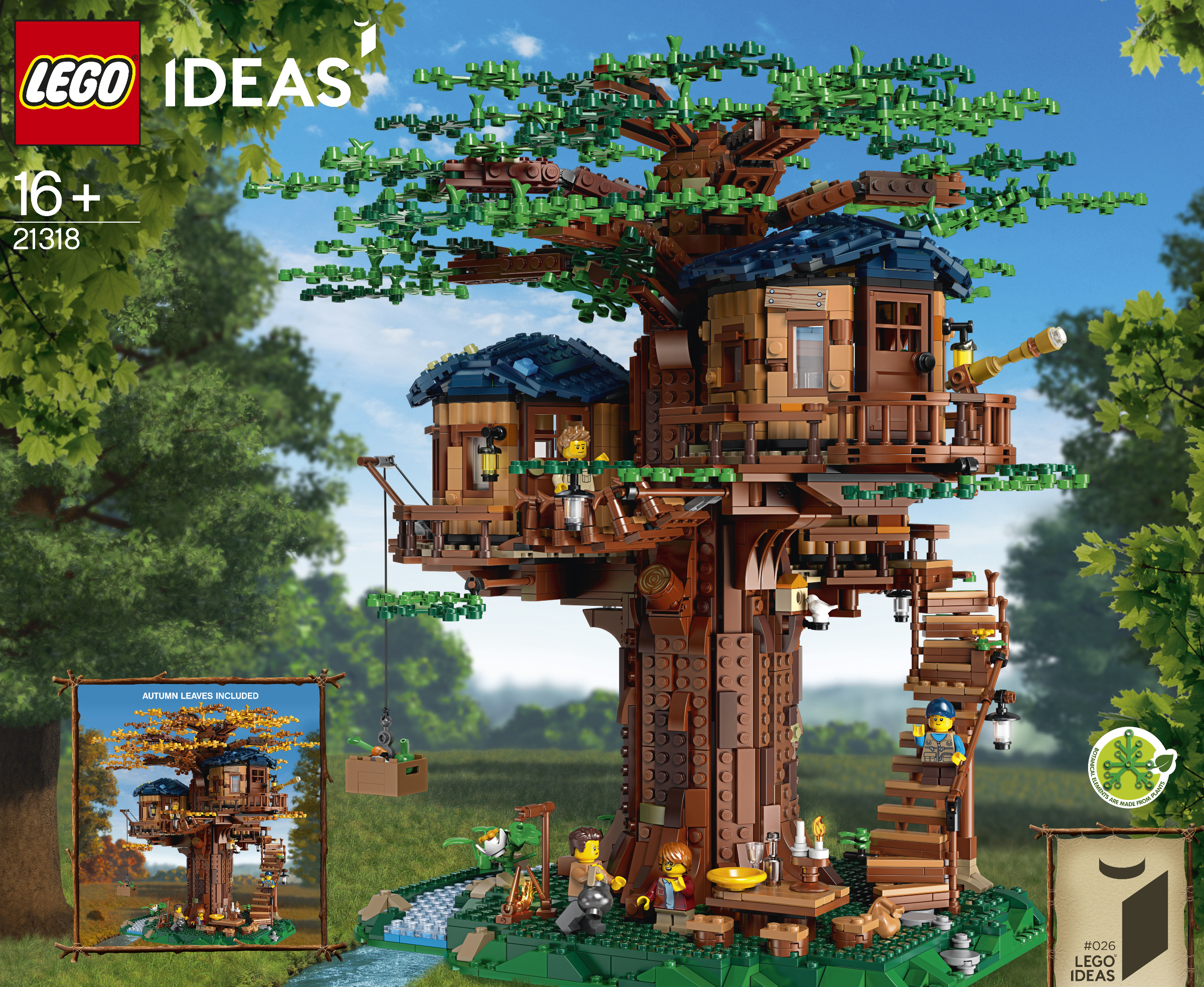 The Treehouse is packed with play-inspiring features and comes with a landscape base and removable treetop to reveal three detailed cabins. A special feature of the set is that all 185 plants and leaves are made from sustainable materials sourced from sugarcane. This includes the treetop canopy, which has interchangeable sets of green summer leaf elements and yellow and brown fall leaf elements.
Tim Brooks, Vice President, Environmental Responsibility, the LEGO Group, said:
"When I first saw the model, I was blown away. Not only because it looks amazing, but also because it connects strongly to the very reason we are investing so much time and effort in identifying new and sustainable materials, which is to preserve natural resources and fulfill our planet promise. It really is an important step in our ambitious target of making all LEGO elements from sustainable materials."
During 2018, the LEGO Group began making botanical elements, including trees, leaves and bushes, from plant-based polyethylene using sustainably sourced sugarcane. Children and parents will not notice any difference in the quality, durability or appearance of the new elements, because plant-based polyethylene has the same properties as conventional polyethylene. These elements represent the first milestone in the LEGO Group's ambitious commitment to making products using sustainable materials by 2030.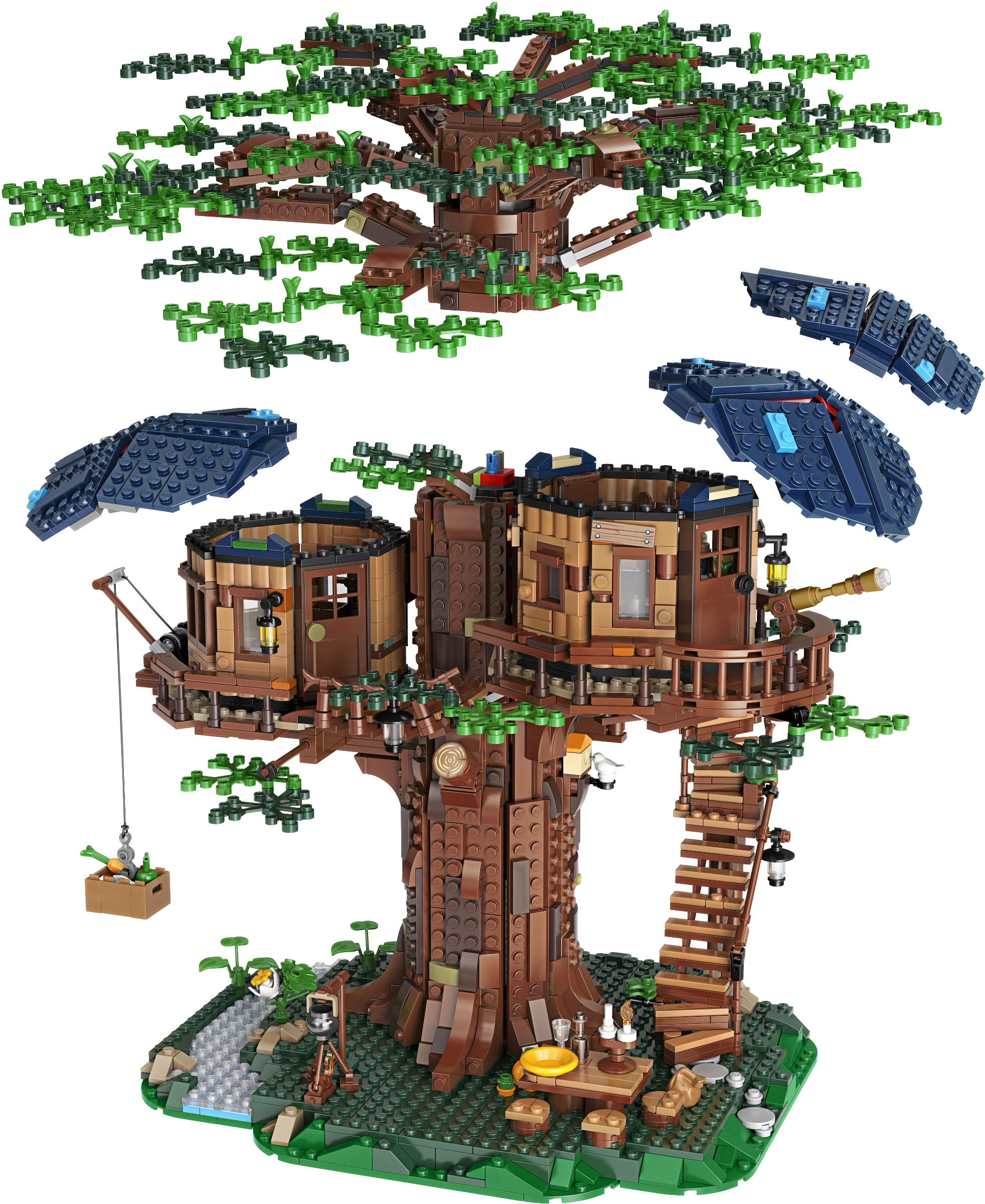 The Treehouse is an example of how the LEGO Group uses co-creation to foster innovation, as the original idea was submitted through the LEGO IDEAS platform, where LEGO fans can upload their creative builds. Users then have a chance to review and support the model and, given sufficient support, the build can end up as a certified LEGO set with the help of LEGO master designers. In this case, the model was submitted by fan designer Kevin Feeser from Nancy, France. Kevin's motivation for creating a treehouse stems in particular from his passion for the great outdoors combined with pretty sophisticated LEGO building skills.
The LEGO IDEAS Treehouse model is available directly from LEGO Retail Stores and shop.LEGO.com exclusively for LEGO VIP members beginning July 24, 2019, with general public availability beginning August 1, 2019.
FACTS: The LEGO IDEAS Treehouse & LEGO Group sustainable materials mission
LEGO IDEAS Treehouse
The LEGO Ideas Treehouse celebrates Kevin Feeser's design for its endless creativity that its unique to the LEGO System in Play and its embodiment of the LEGO Group's sustainable materials challenge.
All 185 leaves and plants in the treehouse are made from plant-based plastic – the largest number of plant-based elements in a LEGO set so far.
A list of the elements made from plant-based plastic is included on the top of the packaging.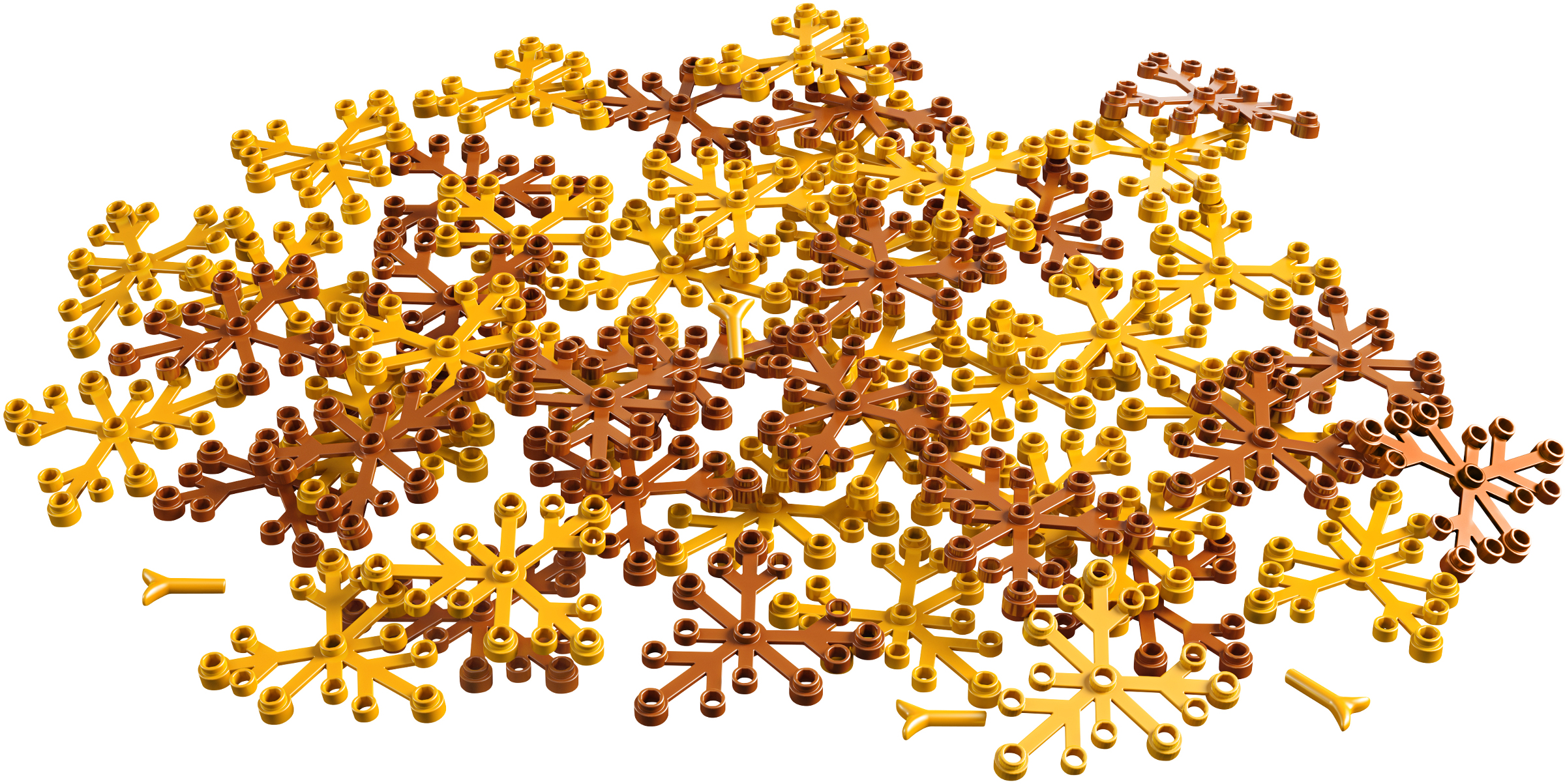 The LEGO Group's sustainable materials mission
The LEGO Group is on a mission to make all LEGO bricks sustainably by 2030.
For the LEGO Group, a sustainable material must have a reduced environmental footprint, be produced responsibly using renewable resources, and meet our high standards for safety, quality and durability.
High standards for sustainability, safety, quality and durability mean that there are no simple replacement materials on the market, and the LEGO Group is working with suppliers, research institutions and other industries to develop new materials to be used in the LEGO bricks of the future.
The LEGO Group has an ambition to find sustainable packaging alternatives by 2025 that are renewable, efficient and recyclable.
LEGO elements made from plants
All the trees, leaves and bushes and many of other elements in our LEGO sets, more than 80 types, are now made from green polyethylene, which is made from ethanol produced from sustainably sourced sugarcane.
The sugarcane is grown in Brazil, is sourced responsibly and does not compromise food security.
Polyethylene is just one of many materials used in LEGO elements, and the LEGO Group expects the materials of the future will be made from both plant-based and recycled sources.
Customers can expect the same high quality of our plant-based elements. The elements do not biodegrade…because we want to make safe, functional and durable products that can be played with for generations.
You can find additional images on the set database entry.