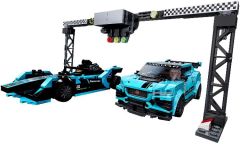 Panasonic Jaguar Racing has revealed their latest Formula E racing car, the Jaguar I-TYPE 4, which is accompanied by an upcoming LEGO Speed Champions set!
Little information about 76898 Formula E Panasonic Jaguar Racing GEN2 Car & Jaguar I-PACE eTROPHY is currently available but we know that it will be released on the 1st of January, 2020.
'Panasonic Jaguar Racing have today revealed their brand-new all electric racecar to challenge for season six of the ABB FIA Formula E Championship. The British team's official launch in front of VIPs, media, partners and fans was at Jaguar's brand-new design studio in Gaydon, Warwickshire – the most advanced automotive design centre in the world.
'The Jaguar I-TYPE 4, featuring an all new motor, gearbox, invertor, rear suspension and dampers has seen its overall weight reduced offering improved handling and performance.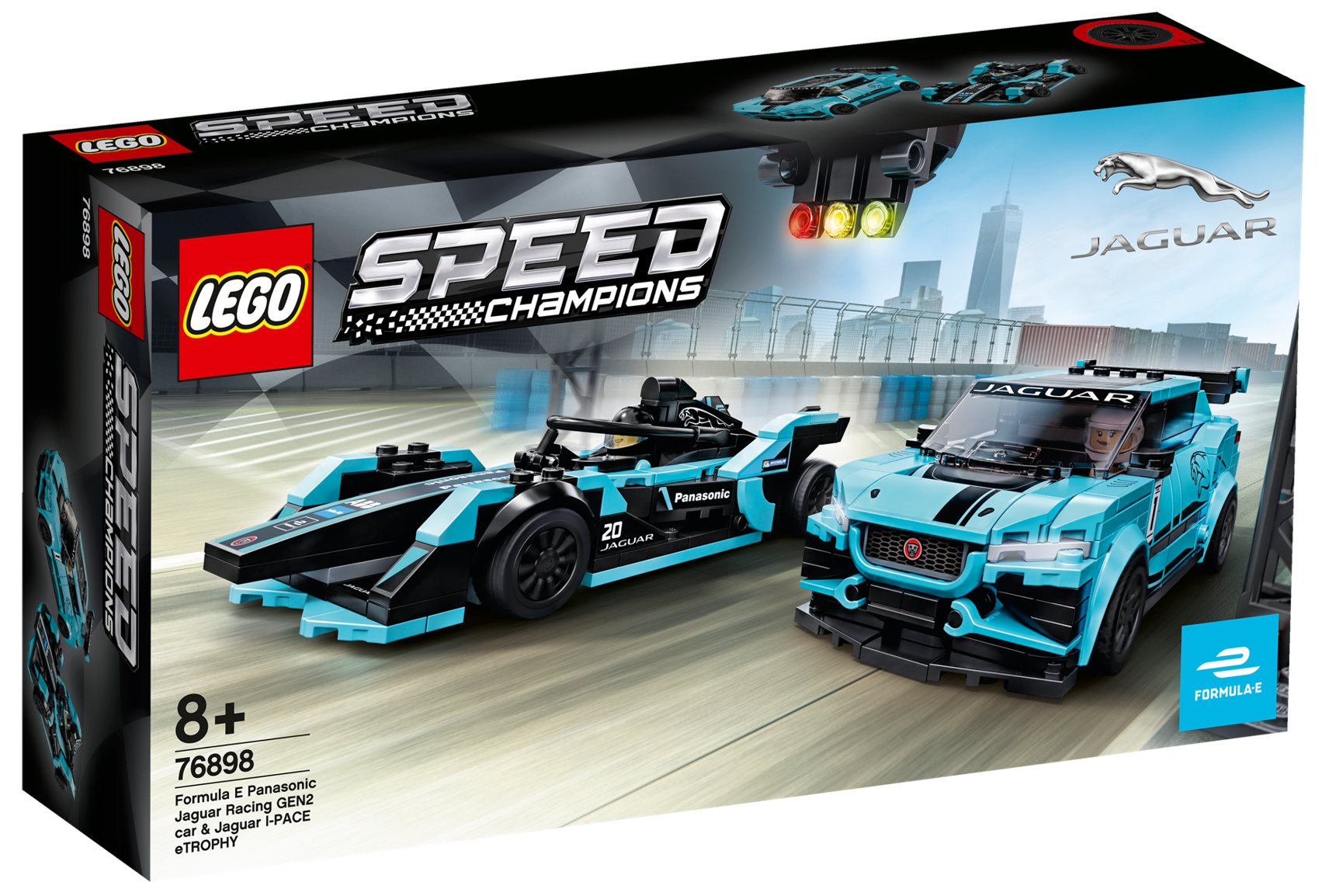 'The lightest and most efficient powertrain the team has ever produced, the Jaguar I-TYPE 4 has a lower centre of gravity and will allow the team to push towards even more points, podiums and wins in season six.
'The new powertrain also features a new vehicle control module - which increases the processing capacity and allows faster rate of software development – this puts Jaguar at the forefront of battery electric vehicle innovation.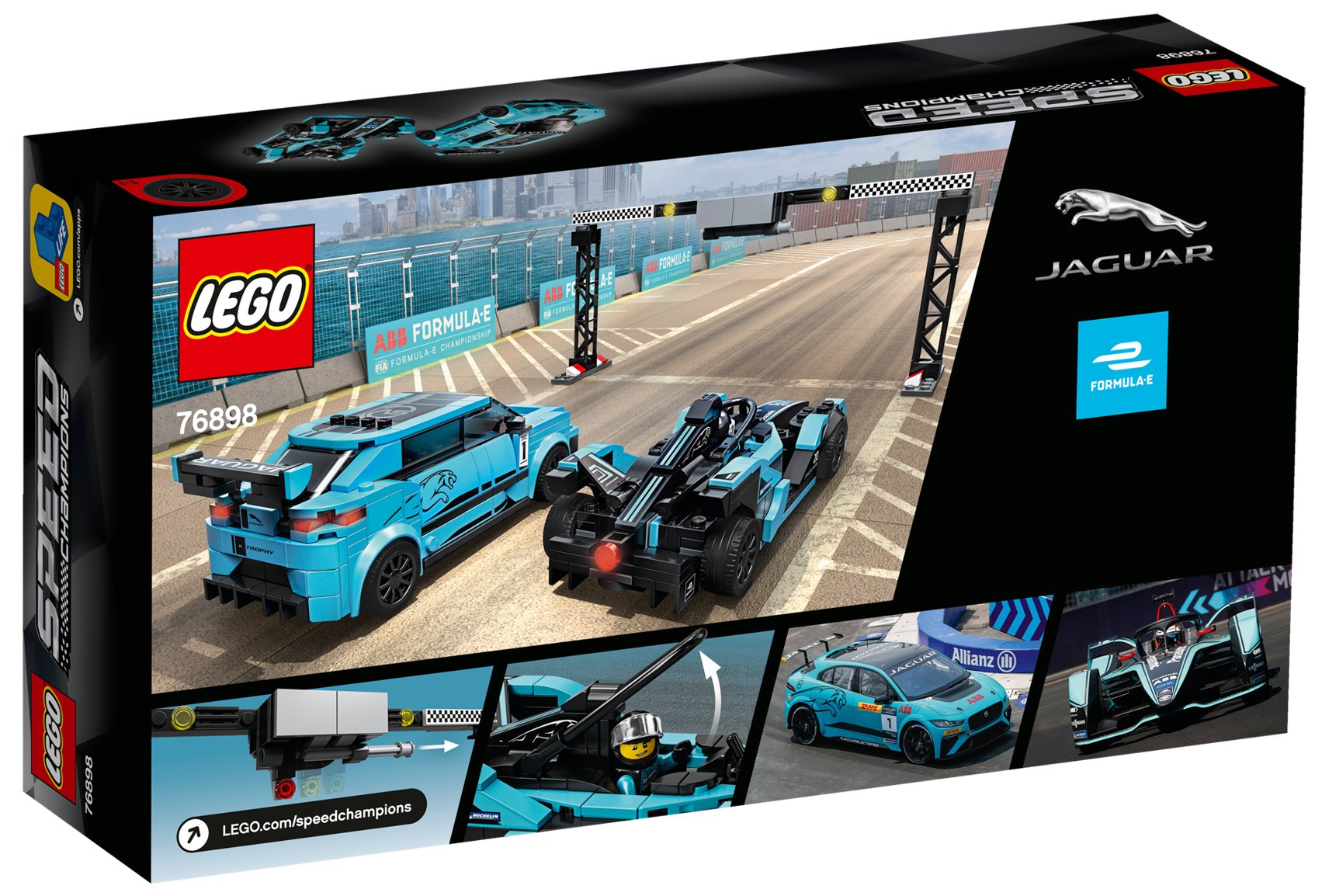 'Two other huge, but equally tiny additions to the team in season six. Panasonic Jaguar Racing have partnered with leading toy manufacturers the LEGO Group and Scalextric to create mini versions of the electric cars. The LEGO Speed Champions set featuring the Formula E Panasonic Jaguar Racing GEN2 car and Jaguar I-PACE eTROPHY will be available to buy from 1 January 2020. The Jaguar I-TYPE Scalextric will be on sale from Spring 2020.'
---
Of course, these images reveal an interesting difference between this Speed Champions set and its predecessors as both cars are now eight studs wide, thereby addressing the inaccurate width:length ratio.
Are you impressed with this set and do you like the wider design? Let us know in the comments.