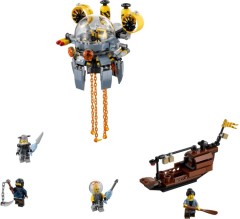 Images of a Ninjago Movie set, 70610, have been published by toysrus.dk. The set, for which we have no name yet, features some sort of boat, some sort of flying machine and four minifigs.
You can view an out-of-box image after the break.
Thanks to Ninjago Bros on YouTube, via cm4sci.