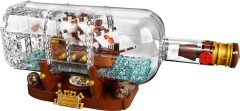 Here's the press release for the next LEGO Ideas set:
21313 Ship in a Bottle, 962 pieces
US $69.99 - CA $89.99 - DE 69.99€ - UK £69.99 - DK 599.00 DKK
Available from 1st Feb. No VIP early access.
Create a timeless classic with LEGO bricks!
Show you are a true craftsman when you create a Ship in a Bottle with LEGO bricks! Build this beautiful ship named 'Leviathan', including the captain's quarters, masts, crow's nest, sails, flag and 6 cannons. Place it inside the brick-built bottle, featuring a buildable cork and wax seal. Then showcase your nostalgic, nautical creation on the display stand, complete with the ship's nameplate and a compass with a spinning needle.
Features a LEGO brick-built bottle, ship and a display stand.
Bottle features a detailed, buildable cork with NEW wax-seal-style element and over 280 translucent-blue, water-style elements inside.
Ship features a raised deck at the stern, captain's quarters, 6 cannons, 3 masts, a crow's nest and assorted elements including printed sails and the ship's flag.
Display stand features the ship's 'Leviathan' nameplate, a built-in 'compass' (non-functioning) with detailed compass rose and spinning gold-colored needle, 2 globe elements and gold-colored detailing.
Includes a booklet with building instructions, plus information about the set's fan creator and LEGO designers.
Bottle on stand measures over 3" (10cm) high, 12" (31cm) wide and 3" (10cm) deep.
Ship measures over 3" (8cm) high, 5" (14cm) long and 1" (5cm) wide.
---
The discrepancy between the US and European prices is disappointing, particularly given it's not a licensed set. £69.99 is US$95 at the moment.
The "280 translucent-blue, water-style elements" sound exciting, don't they!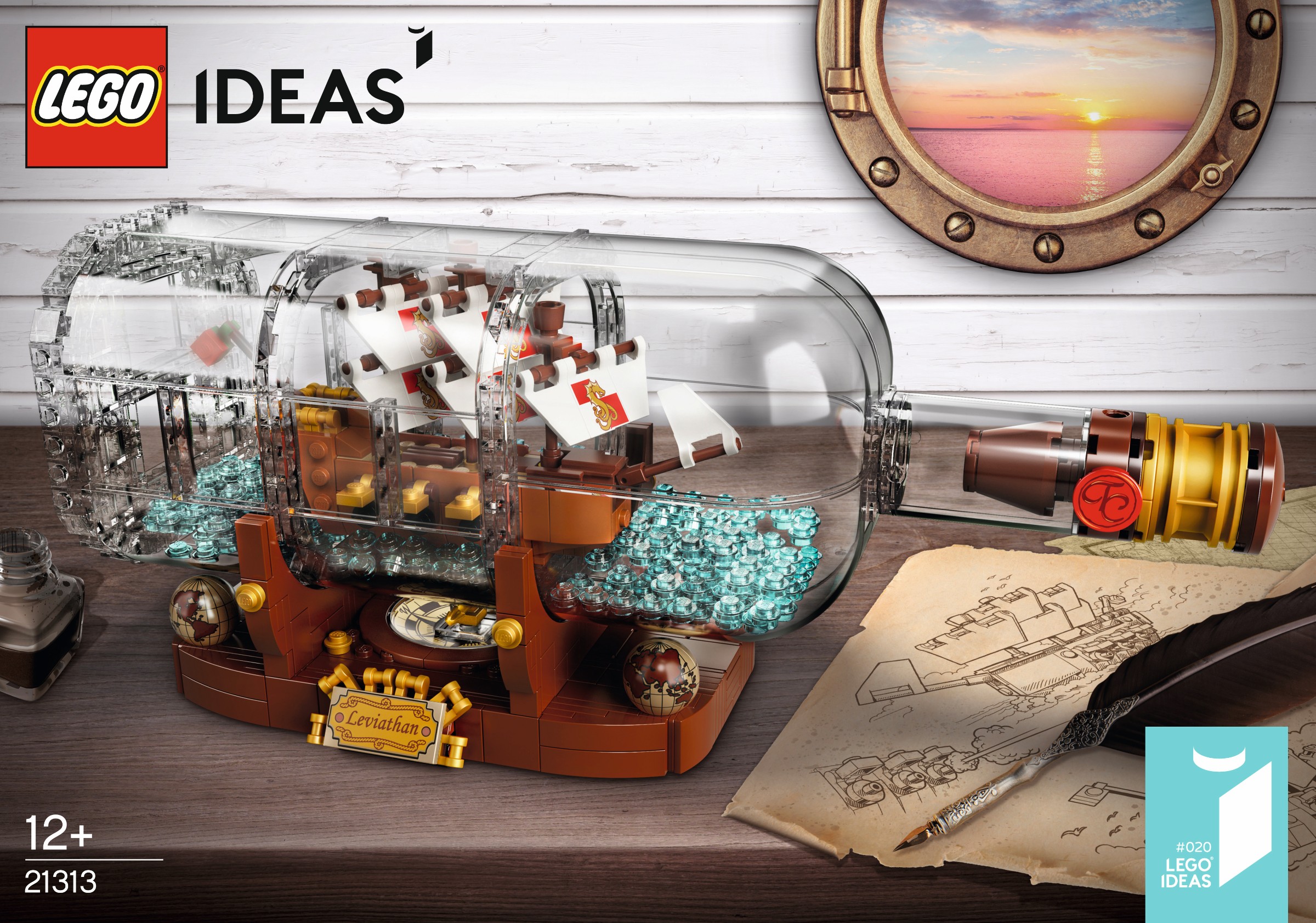 You can view more images on the set details page.