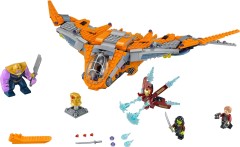 Images of the six Marvel Avengers: Infinity War sets surfaced overnight, first published on Brick Heroes, I believe.
The sets are due to be launched on 1st March, ahead of the film's release at the end of April, and will probably be officially revealed at this weekend's New York Toy Fair.
You can view them in the database or after the break.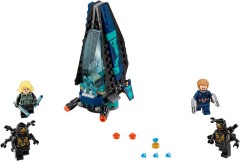 Outrider Dropship Attack
76101
76101 Outrider Dropship Attack
---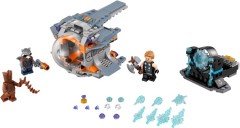 Thor's Weapon Quest
76102
76102 Thor's Weapon Quest
---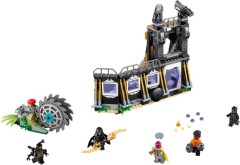 Corvus Glaive Thresher Attack
76103
76103 Corvus Glaive Thresher Attack
---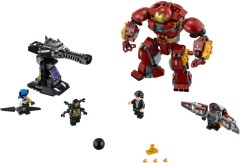 The Hulkbuster Smash-Up
76104
76104 The Hulkbuster Smash-Up
---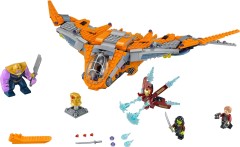 Thanos: Ultimate Battle
76107
76107 Thanos: Ultimate Battle
---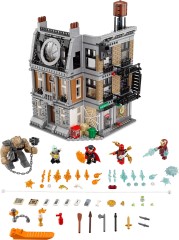 Sanctum Sanctorum Showdown
76108
76108 Sanctum Sanctorum Showdown
---