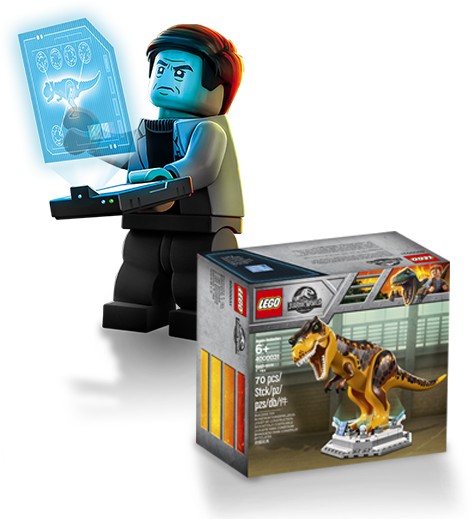 Belgian toy store Dreamland is running a competition to win one of 100 limited-edition sets when you buy any Jurassic World set in-store
The 70-piece set contains a T-Rex on a pedestal. The page linked to above goes on to say that "worldwide there are only 500 copies of this unique T. Rex box" so I think it's safe to assume that similar opportunities will be available in other countries in the future.
I can't quite resolve the set number on the box, unfortunately, so haven't added it to the database yet. (update: it's 4000031)
Thanks to iefdb for the news.