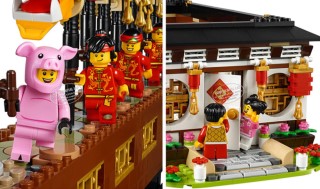 LEGO has published a press release this morning about introducing STEAM courses in China and releasing a range of region-specific sets there, too.
Here's the interesting bit:
"The new sets celebrate iconic new year traditions. Chinese New Year's Eve Dinner shows a Chinese family reuniting to celebrate the lunar new year in a traditional home. Often performed during Chinese New Year, Dragon Dance is a symbol of the Chinese culture and is believed to bring good luck to people. The Dragon Dance set features a team of dragon dancers, with a minifigure dressed as a cute pig celebrating the coming Chinese New Year of the Pig.

"These sets are special. They are the first sets we've created to celebrate Lunar New Year and the first time we've made sets for a specific country or region. We hope they bring a lot of joy to children and the young at heart during new year."
The image, complete with confidential watermarks, is from LEGO's press release.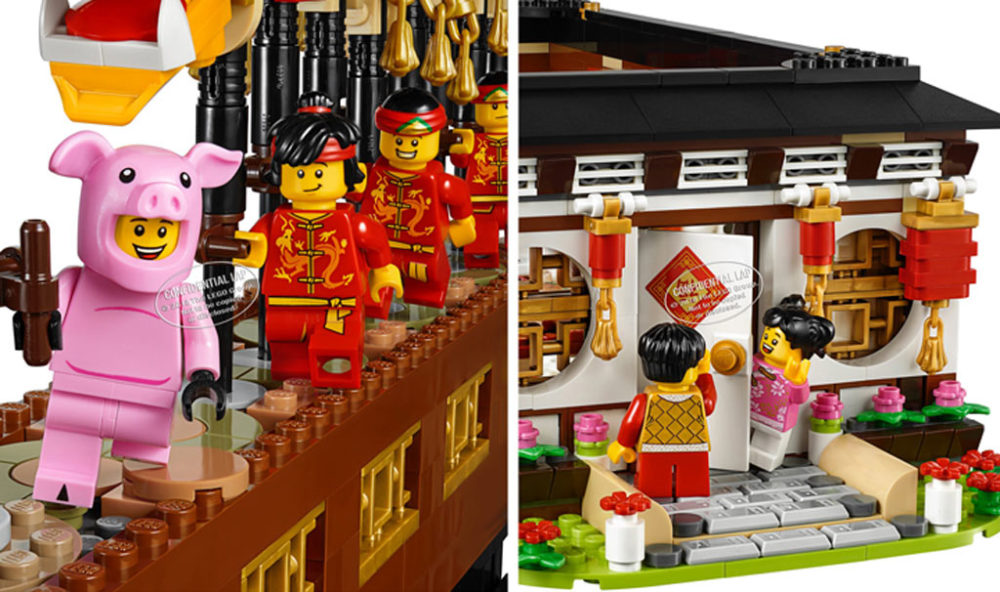 It looks as if they will be worth tracking down, which will be a challenge for those of us in the west.