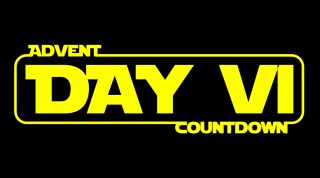 The diverse range of gifts in the LEGO Star Wars Advent Calendar continued yesterday, meaning that we have received items from three different films, The Freemaker Adventures and Legends.
Presumably another movie or television series which has yet to appear will inspire today's gift.
In fact, we are maintaining the Star Wars Episode V: The Empire Strikes Back theme and visiting Cloud City today! This tiny rendition of the famed structure looks brilliant, faithfully capturing its shape using two dish elements and a 4x4 round plate. I like the 3L bar that protrudes from the underside, representing the vital reactor bulb and stalk which collect Tibanna gas from the clouds of Bespin before delivering it to the upper levels of the city.
View image at flickr
The entire model is supported by a trans-clear 3x3 dish which feels quite stable and I love the miniature Cloud Car beneath the city. Clearly, this vehicle is not in scale with the rest of Cloud City but it is still an enjoyable detail and is immediately recognisable, despite consisting of just three pieces!
Overall - 4.5 - Location-based models rarely appear in the LEGO Star Wars Advent Calendar but this is a wonderful example.