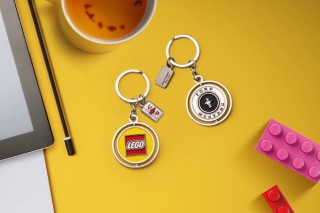 10265 Ford Mustang might just be the best LEGO set ever and I'm sure it's a day one purchase for many of you.
However, if further encouragement is necessary then LEGO has lined up a cool gift with purchase for VIPs. Buy it early in March and you'll receive a keyring that has a LEGO logo on one side and the official Ford Mustang one on the other. It also has a small LEGO VIP tag, too.
It'll be available from 1 to 10th March at shop.LEGO.com and LEGO brand stores in all markets. You'll find more pictures after the break.