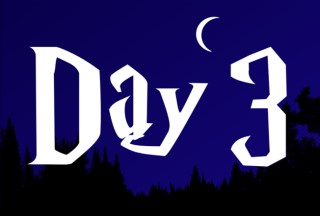 The opening two days of the Harry Potter Advent Calendar have been marvellous. My expectations for day three are accordingly high and I hope the established standard will continue!
Let's unlock this door and find out. Alohomora...
Hogwarts is always richly decorated during the festive season and these miniature Christmas trees are accordingly appropriate. Their design is reasonably simple and vaguely resembles renditions from past Friends Advent Calendars, combining 2x2 cones with 1x1 slopes which are arranged around 1x1 bricks with studs on each side, forming the broad base of each tree.
View image at flickr
I like the combination of white and dark green which represents snow falling on the trees, although the division between those colours appears abrupt. The golden stars on top look perfect though and these models could easily become part of 75948 Hogwarts Clock Tower which already one contains one tree that is covered with snow.
Overall - 3.5 - Despite lacking any specific theming for the Wizarding World, these Christmas trees are nicely designed and match trees which appear at Hogwarts during the films.