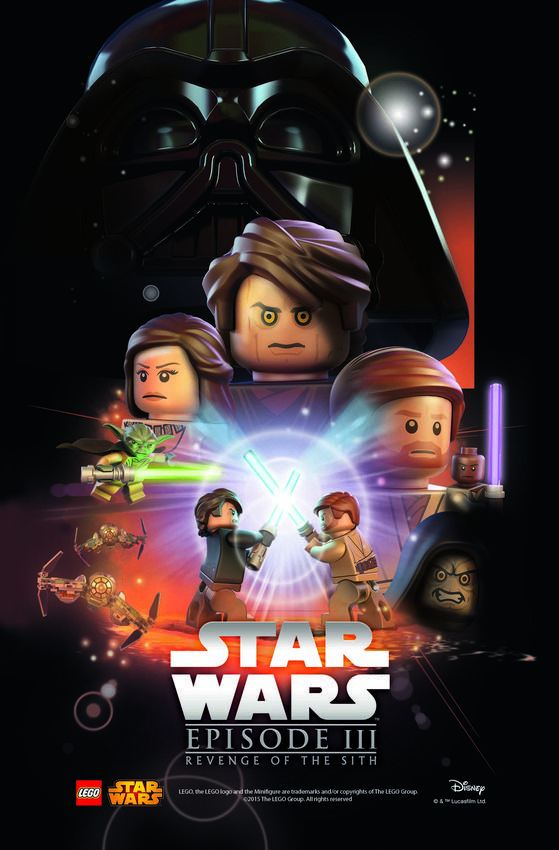 Star Wars Episode III: Revenge of the Sith concludes the Prequel Trilogy by documenting the final days of the Clone Wars and the rise of the Empire. This linchpin of the entire Star Wars saga contains a huge amount of material with the potential to become LEGO sets and it is therefore unsurprising that more sets have been released based on Revenge of the Sith than on any other film!
However, there are still plenty of possible models which are absent from this extensive roster and I aim to uncover them in this article before pitching descriptions of the three sets which I think would best complete the Revenge of the Sith range and the Prequel Trilogy.
We are immediately dropped into the action as Anakin Skywalker and Obi-Wan Kenobi navigate the chaotic Battle of Coruscant in a pair of Eta-2 Actis-class interceptors, on their way to rescue the captive Chancellor Palpatine. These Jedi starfighters have been recreated in LEGO on numerous occasions along with many of the other small fighters which take part in the battle, most recently with 75135 Obi-Wan's Jedi Interceptor.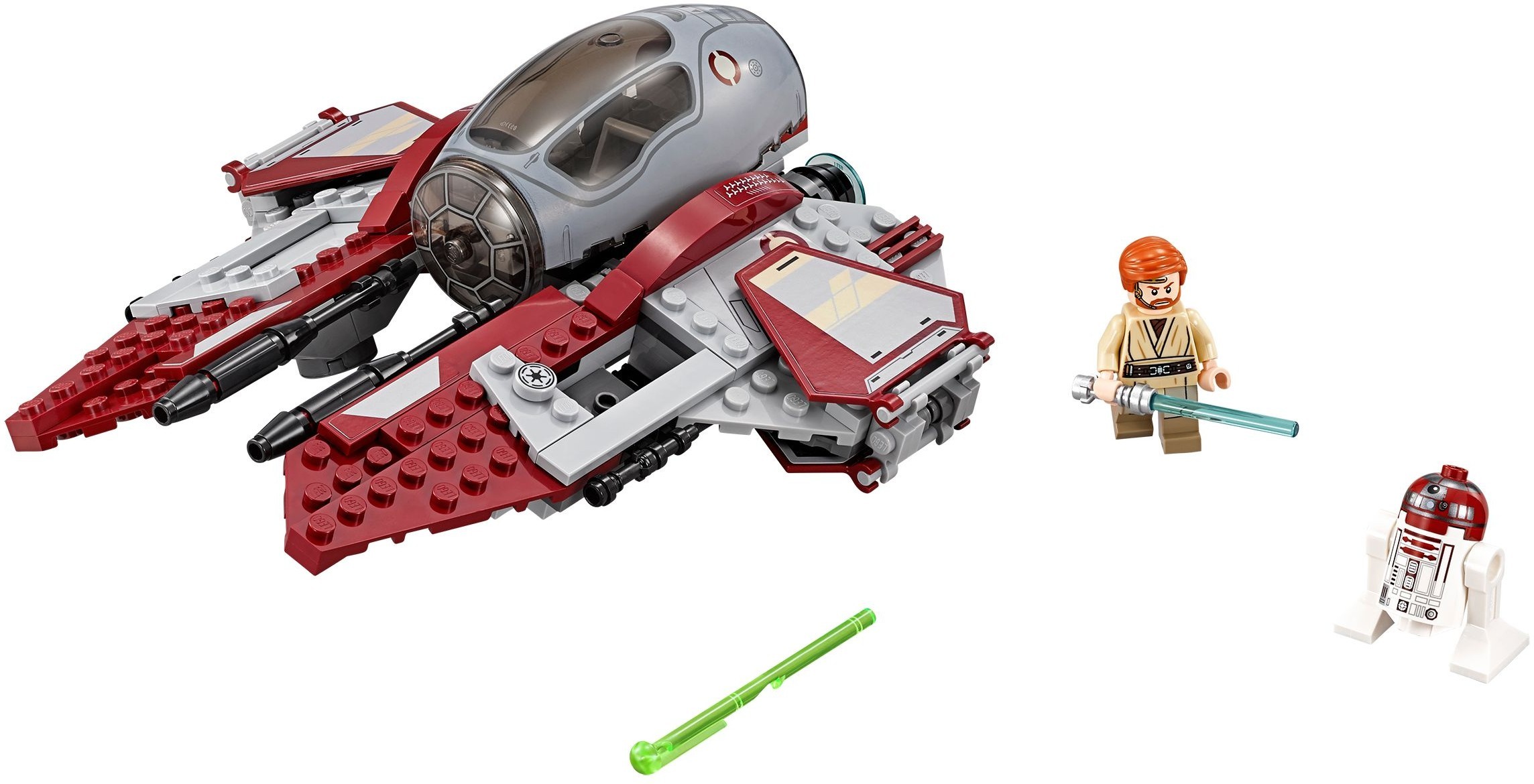 However, many of the other vessels which participate are still absent, most notable of which is General Grievous' flagship, the Invisible Hand. This Providence-class Destroyer is pivotal to the battle but its enormous size and the many rooms which we see inside might make it a difficult set to design, even at a high price point. Nevertheless, there would be enormous potential to pack such a model with play features including ray shields, pop-up flames in the hangar bay and perhaps even a function which would replicate the moment the ship breaks in two as it enters the Coruscanti atmosphere.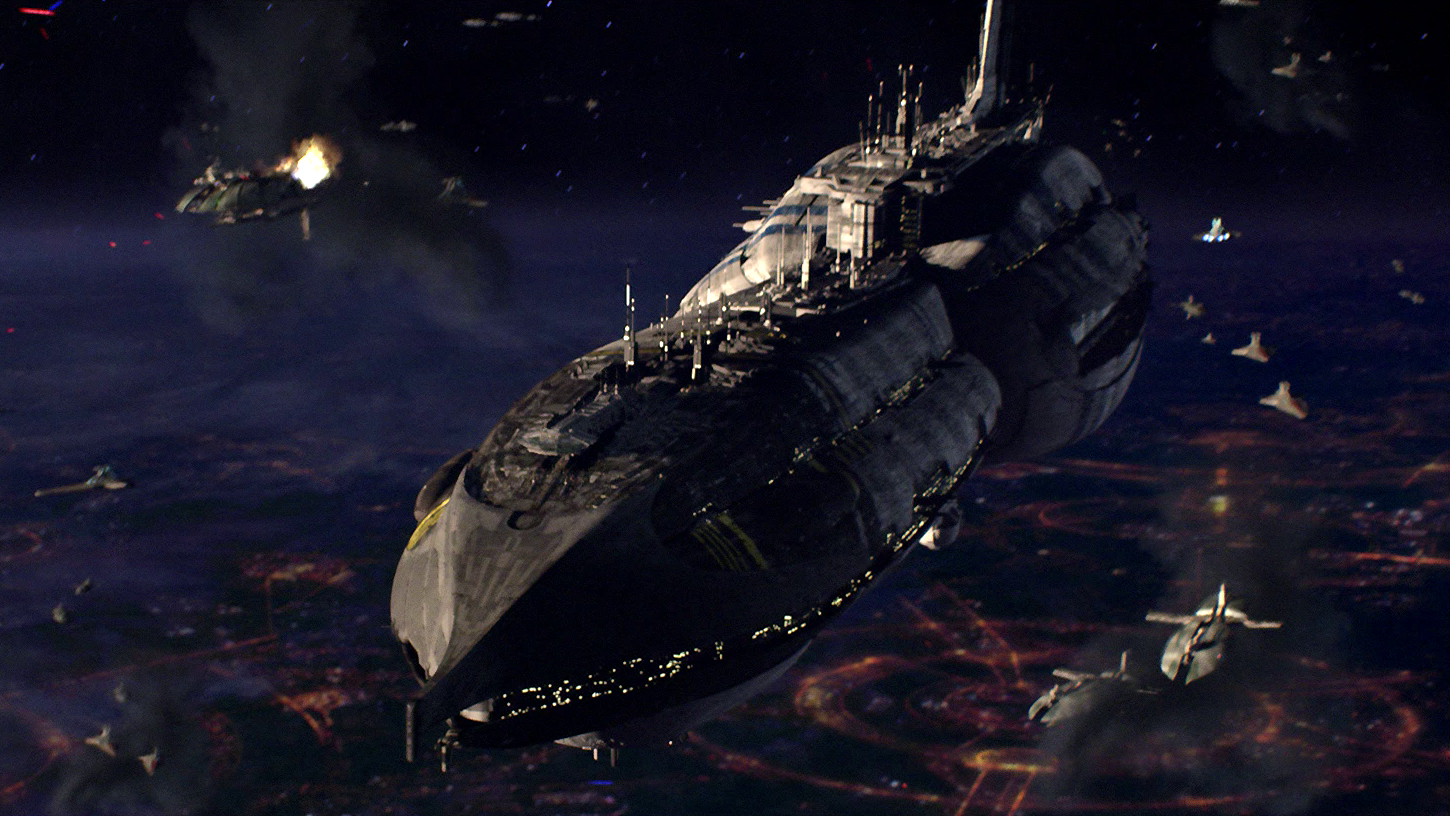 I also think a large scale model of a Venator-class Star Destroyer, preferably Guarlara given its prominence in the film, would be interesting. With a size akin to 10030 Star Destroyer it would be possible to include removable hull panels to reveal the tiny details inside or you could construct some environments for minifigures a bit like the bridge hidden within 10221 Super Star Destroyer. 8039 Venator-class Republic Attack Cruiser was an excellent set in my opinion and the popularity of the vessel warrants a UCS model in my opinion, although others may disagree based on the relatively poor sales of 10215 Obi-Wan's Jedi Interceptor, the last UCS model based on the Prequel Trilogy.
Following a crash landing on Coruscant Anakin is reunited with Padmé Amidala after several months of fighting in the Outer Rim Sieges far from the Galactic capital. Padmé reveals that she is pregnant and Anakin later experiences a prophetic dream which purports to show the imminent death of his wife. Meanwhile, General Grievous retreats to Utapau and seeks assurances from Darth Sidious, who confirms that the war will soon be over. This section of the movie is not at all conducive to LEGO sets as there is very little action, although several scenes take place in the Jedi Temple which will be discussed at length later. The most notable of these concerns Anakin's admission to the Jedi Council, although he is not granted the rank of Jedi Master as is traditional.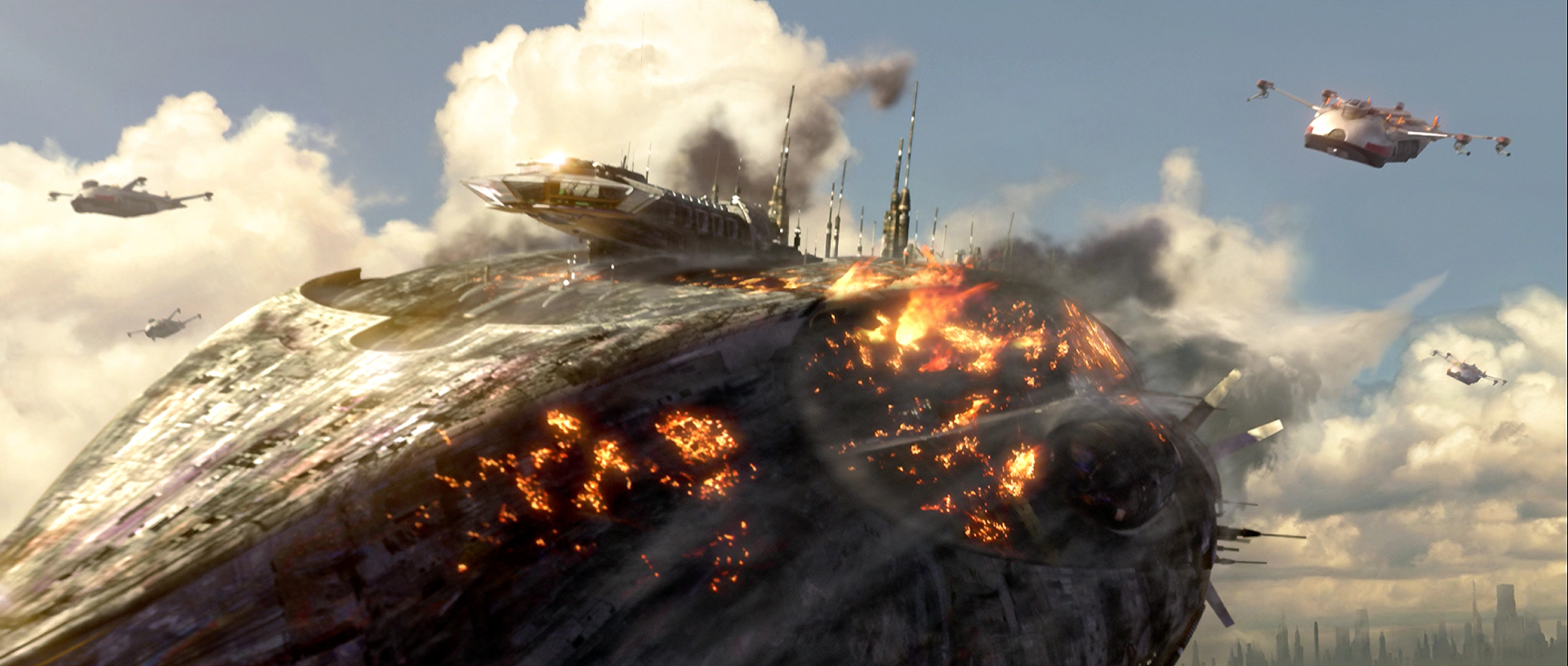 The scene in which Palpatine discusses the nature of the Jedi and the Sith with Anakin is widely considered one of the best in the entire Prequel Trilogy. Nevertheless, an official set is not necessary as the required minifigures already exist and there would be little potential for play given the static source material.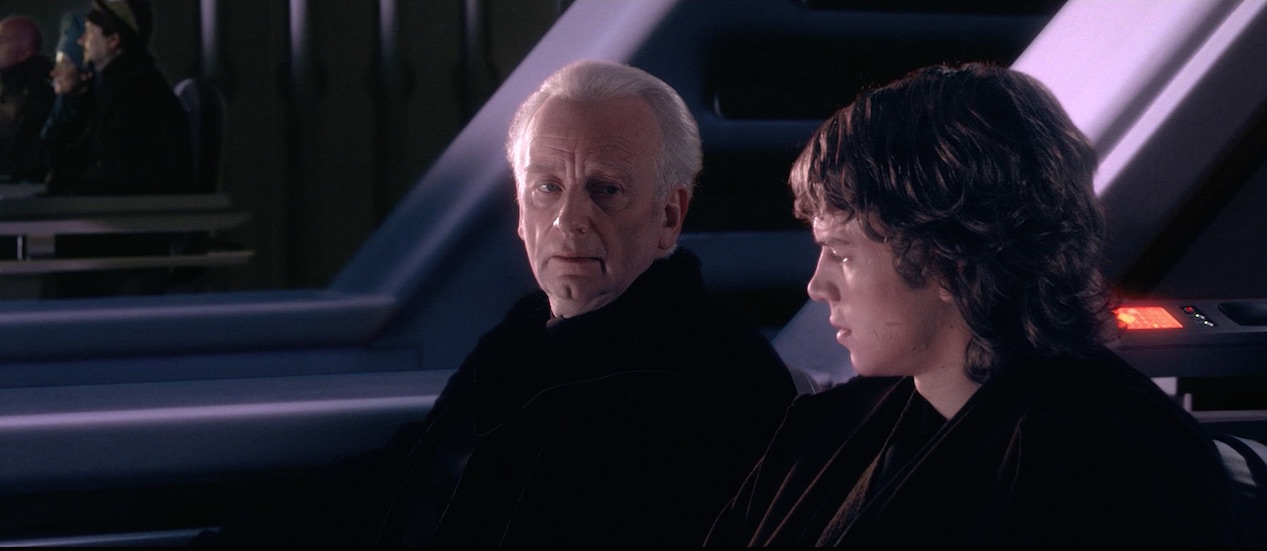 The Republic is finally gaining the upper hand in the war and to ensure continued success Yoda is dispatched to defend the Wookiee homeworld of Kashyyyk. The Battle of Kashyyyk has been represented fairly comprehensively in fifteen sets but I would welcome an updated model of the Wookiee Ornithopter or the Oevvaor jet catamaran as it is over ten years since the last model of each one was released.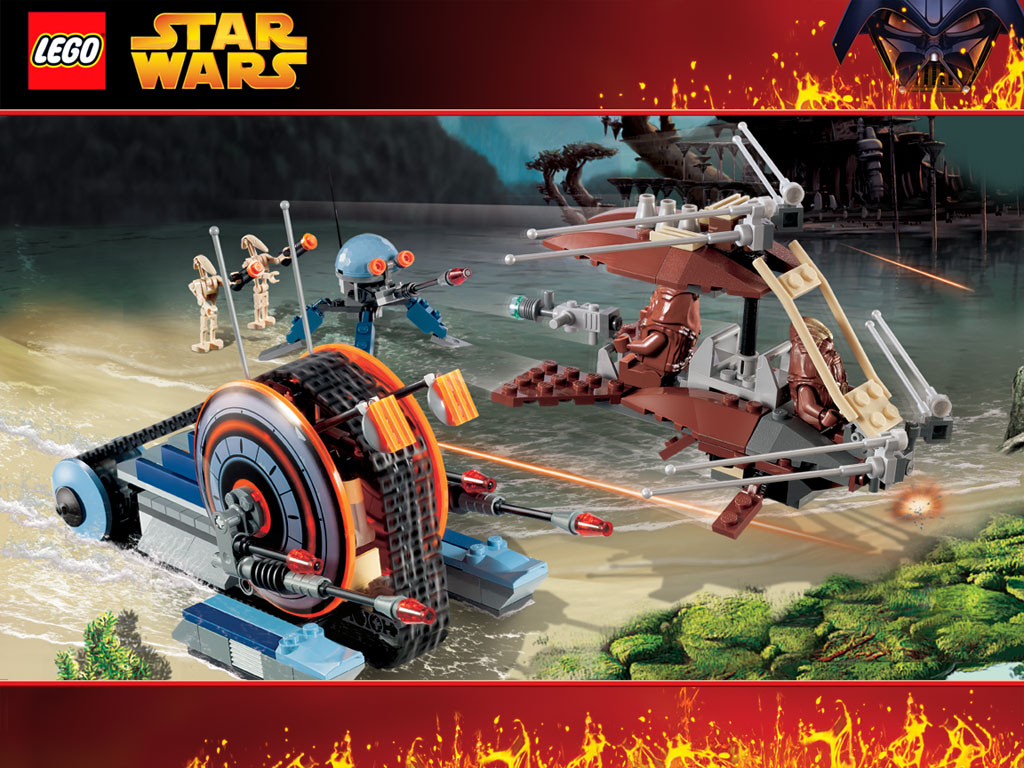 The Battle of Utapau, on the other hand, has only been seen in four sets. This is arguably the more important of the two as it eventually results in the death of General Grievous, an event which sets Darth Sidious' ascension to absolute power in motion. I have wanted a Commander Cody minifigure based on his appearance in Revenge of the Sith ever since the movie was released and I think a small set containing Commander Cody and a 212th Attack Battalion Clone Trooper alongside a Crab Droid and a pair of Battle Droids would be very appealing as a result.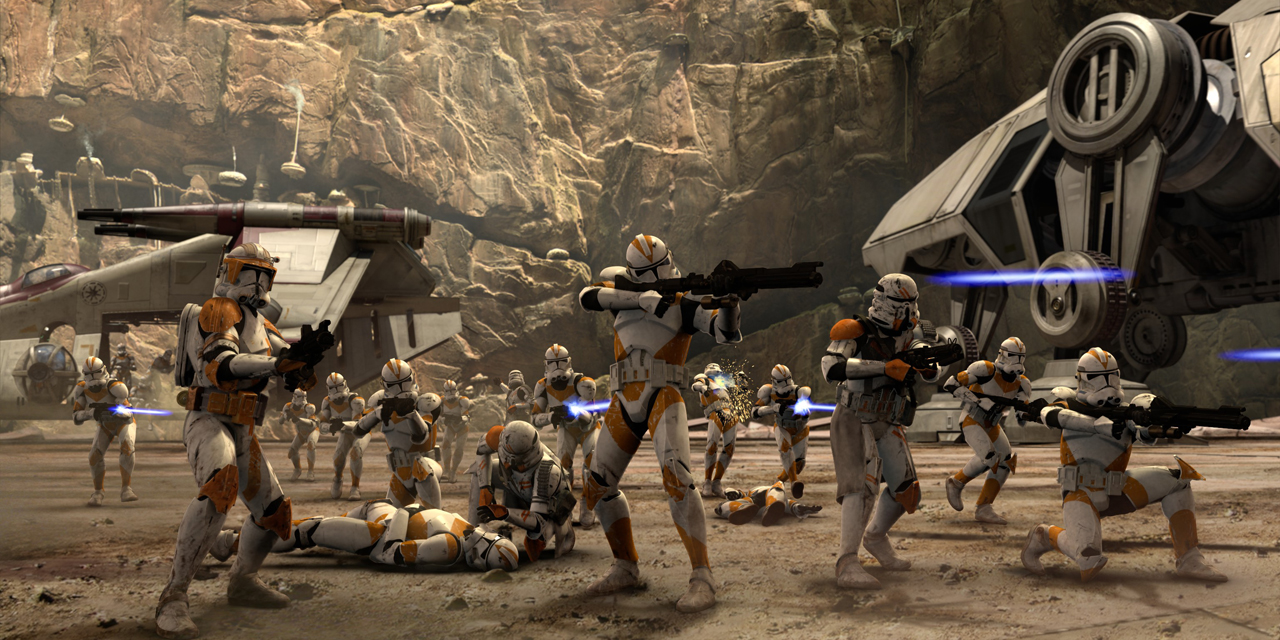 The lightsaber duel between General Grievous and Obi-Wan Kenobi has already appeared in two sets but I would appreciate an updated Boga so would not be adverse to a third at some point in the future. Perhaps a medium-sized Utapau set containing Boga, General Grievous' Wheel Bike, a Crab Droid and a selection of minifigures would be the most effective way to represent these important scenes. A new IG-100 MagnaGuard is also an exciting prospect and this might be a perfect opportunity to include one.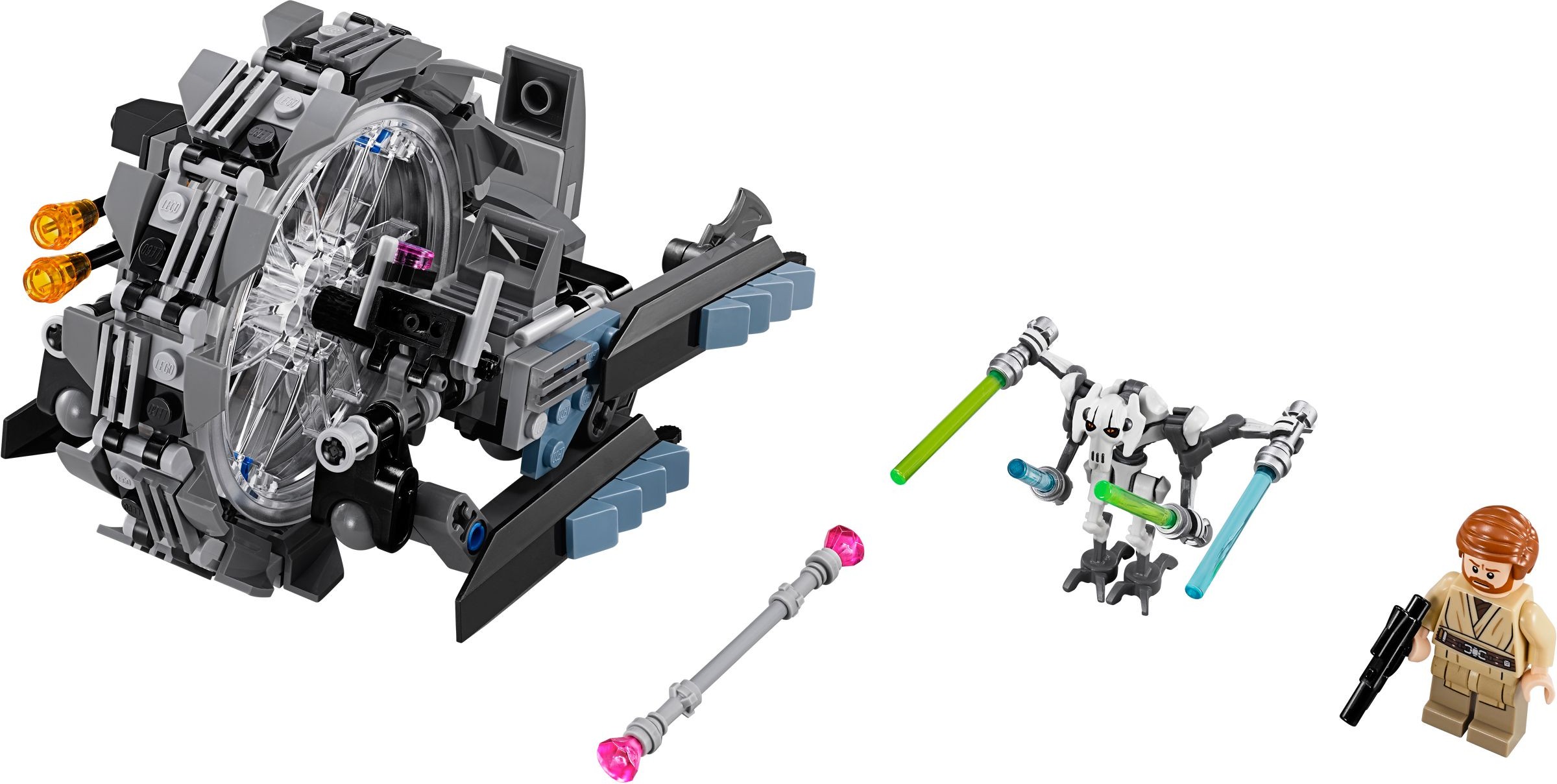 Anakin reports to Chancellor Palpatine with the news that Obi-Wan has engaged General Grievous, expecting the General's death to conclude the war. However, Palpatine reveals his true identity as the Sith Lord who has been in control of the Separatists and begs Anakin to join him, reminding him that only he can provide the secret required to save Padmé's life.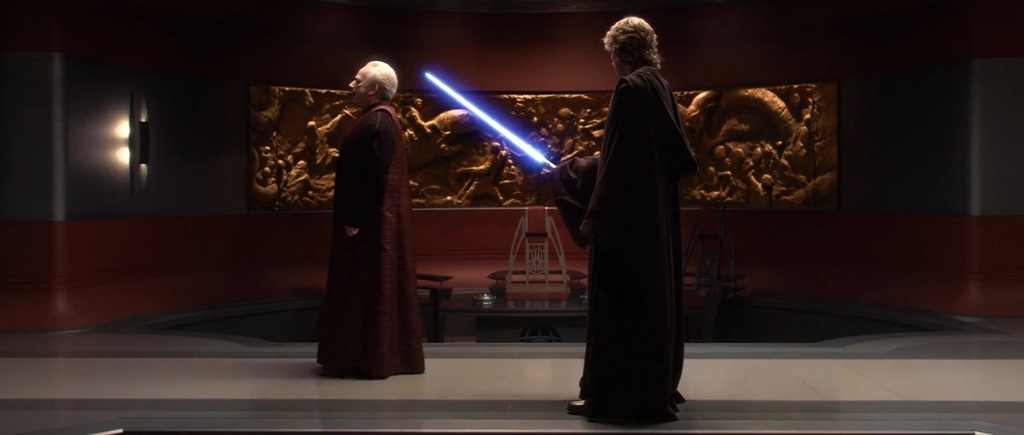 Anakin initially remains loyal to the Jedi and returns to the temple to inform Mace Windu of this discovery. Windu leaves to confront Palpatine with a small group of Jedi while Anakin ponders his future in the Jedi Council Chamber. The duel between Palpatine and the four Jedi was represented in 2012 by 9526 Palpatine's Arrest and this set also provides a backdrop for many of the events of the Prequel Trilogy which take place in the Chancellor's office.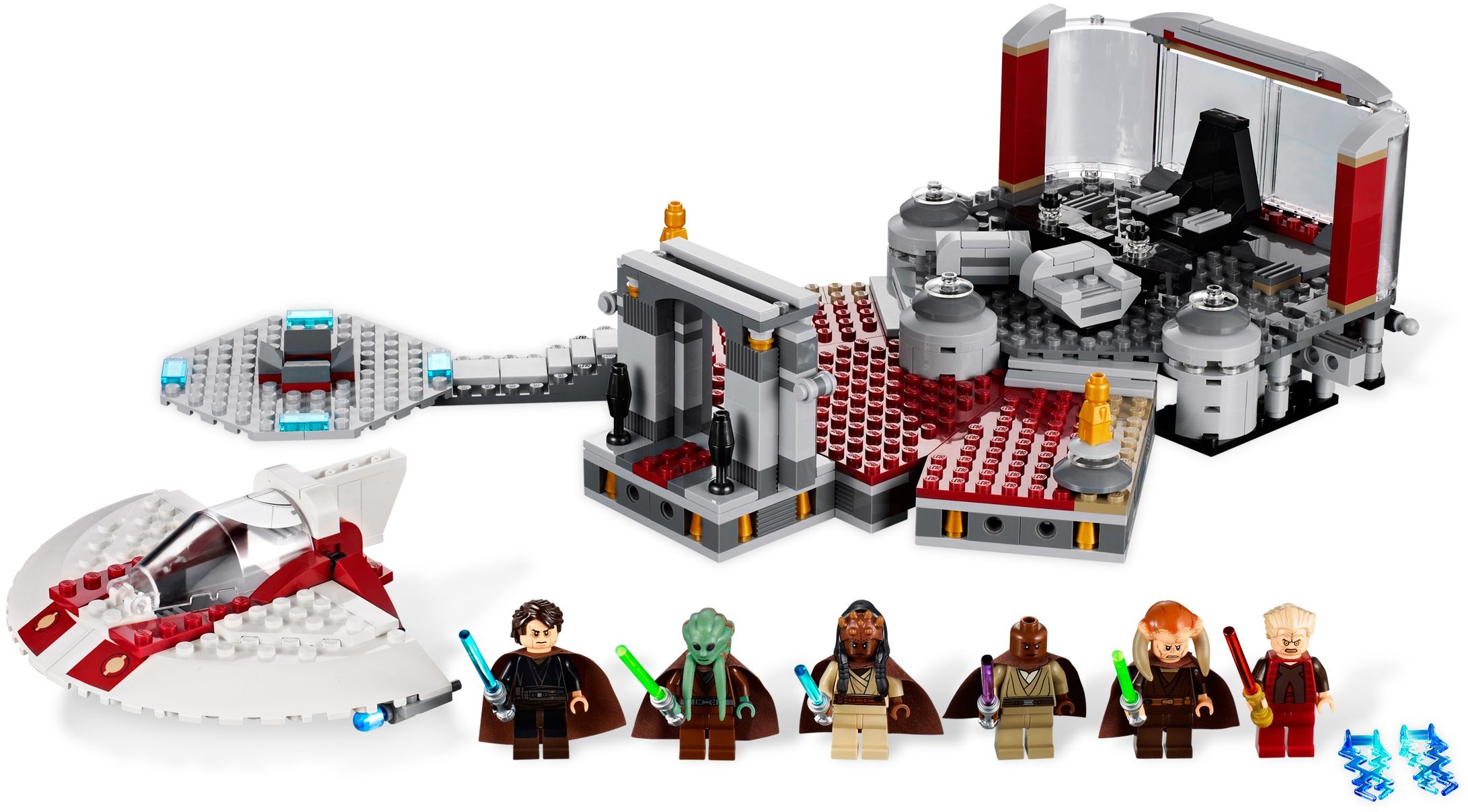 Palpatine is defeated and Windu threatens to execute him. However, before he can do so Anakin arrives and disarms him, allowing the now-deformed Palpatine to hurl the Jedi out of a window with a blast of Force Lightning. Reeling at this, Anakin pledges himself to the Dark Side and is dubbed Darth Vader. I would not be surprised to see a small set costing around £19.99 or $24.99 based on this scene appear in future but 9526 Palpatine's Arrest certainly recreated the action adequately in my opinion.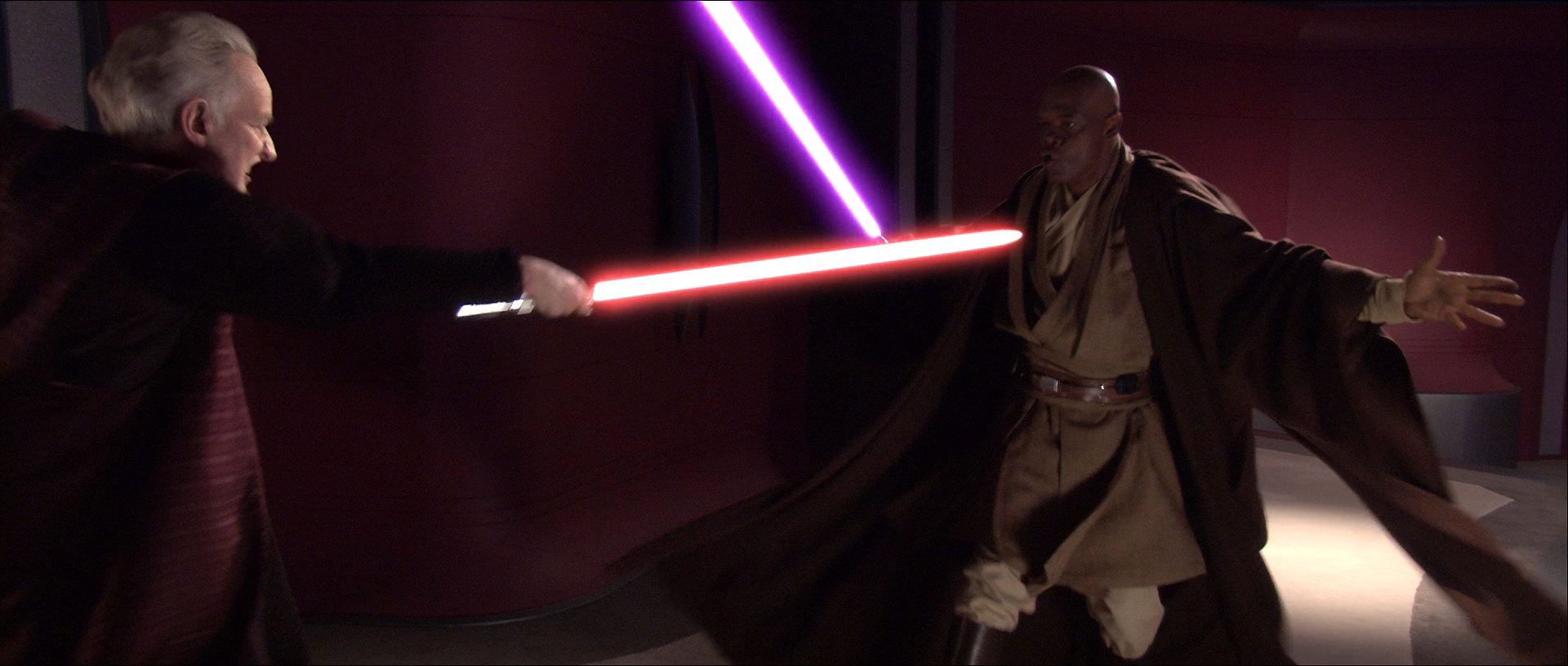 The subsequent enaction of Order 66, on the other hand, has hardly been represented at all and few of the characters who appear have been recreated as minifigures based on the film. Aayla Secura and Ki-Adi Mundi are particularly pressing while Clone officers such as Bly, Bacara and Appo would also make wonderful additions to the popular range of Clone Trooper minifigures.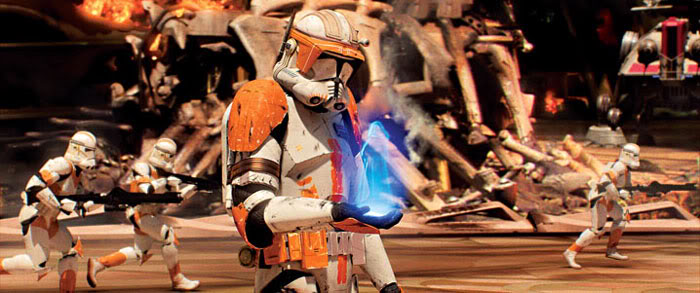 I have often wondered whether a large set containing minifigures from several different moments in the Order 66 montage would be possible as this would allow LEGO to produce a number of exciting new minifigures as well as environments from planets which have not been seen in any other LEGO sets. I cannot imagine how the box artwork might be designed and the subject matter might go beyond LEGO's remit but I would love to see such a set, unlikely though it is.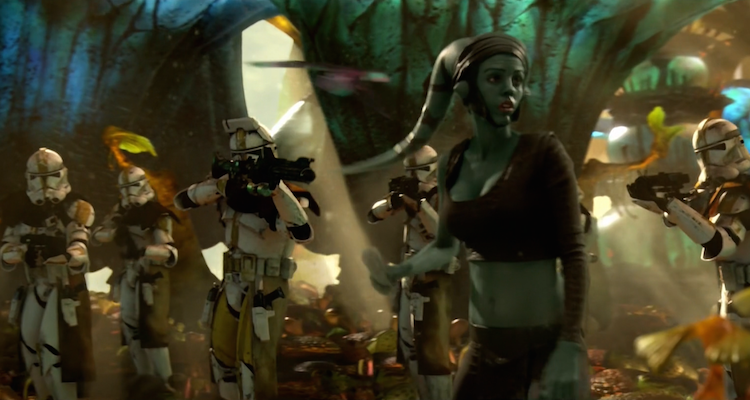 One aspect of Order 66 which has yet to be replicated is the Jedi Temple. If I had to choose only one vehicle or location from the entire trilogy to become a set, this would be it. The sheer range of possible play scenarios is a match for any other Star Wars set currently available as events and characters from across the Prequels could be included, just as they were for the Original Trilogy in 10188 Death Star. This would also be an ideal opportunity to provide us with some desirable Jedi and 501st Legion Clone Troopers in minifigure form.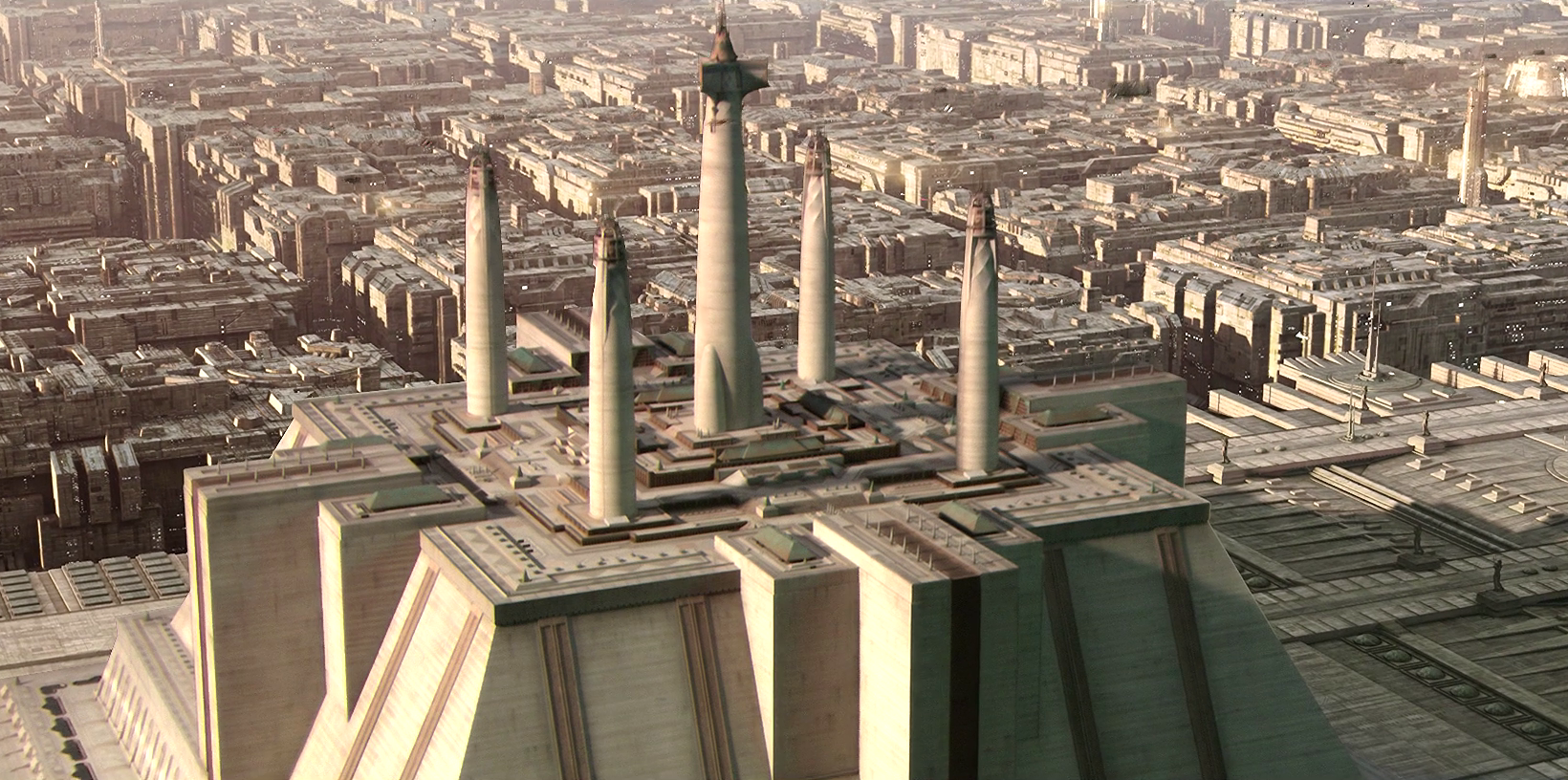 The argument will always exist that large sets based on the Prequel Trilogy do not sell very well as adult collectors favour the Original Trilogy and in some respects I suspect that is probably true. However, children who grew up with the Prequels are now young adults and the market for larger models based on these movies is therefore expanding quickly. I can absolutely guarantee that I would purchase a UCS model of the Jedi Temple and expect many others would do the same, particularly if such a set encompassed all three films.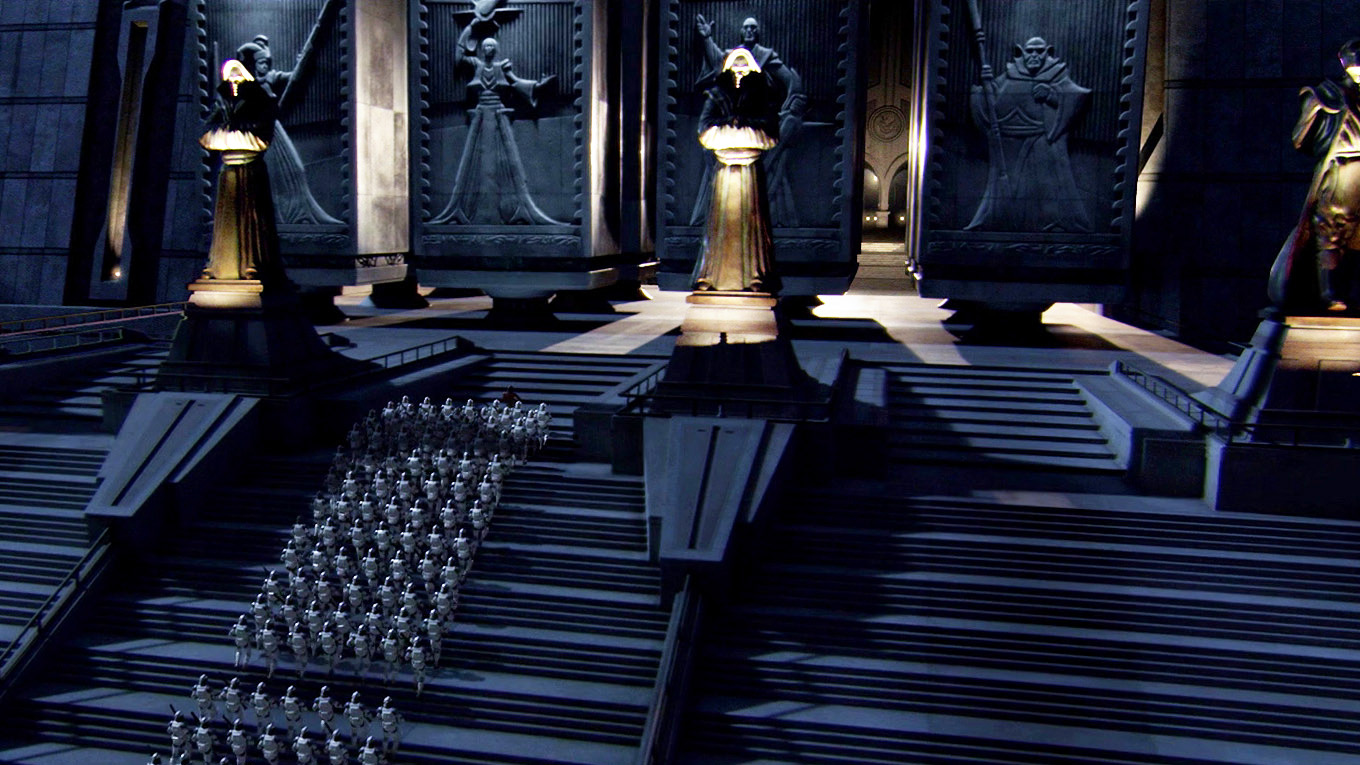 While the Jedi Temple is ravaged on Coruscant and the majority of Jedi are gunned down across the galaxy, Obi-Wan Kenobi and Yoda meet on board the Sundered Heart, a Corellian Corvette in service of Bail Organa. All three have witnessed the carnage unfolding but have escaped and decide that they should be return to Coruscant and ensure that any surviving Jedi are rescued. Bail Organa is an important character in the live action films, The Clone Wars and Star Wars Rebels so it is unfortunate that he has yet to be seen as a minifigure. He might slot nicely into a Jedi Temple set but would perhaps be an even better fit for a future Rebels offering. I also have another idea for him which will be discussed later in this article.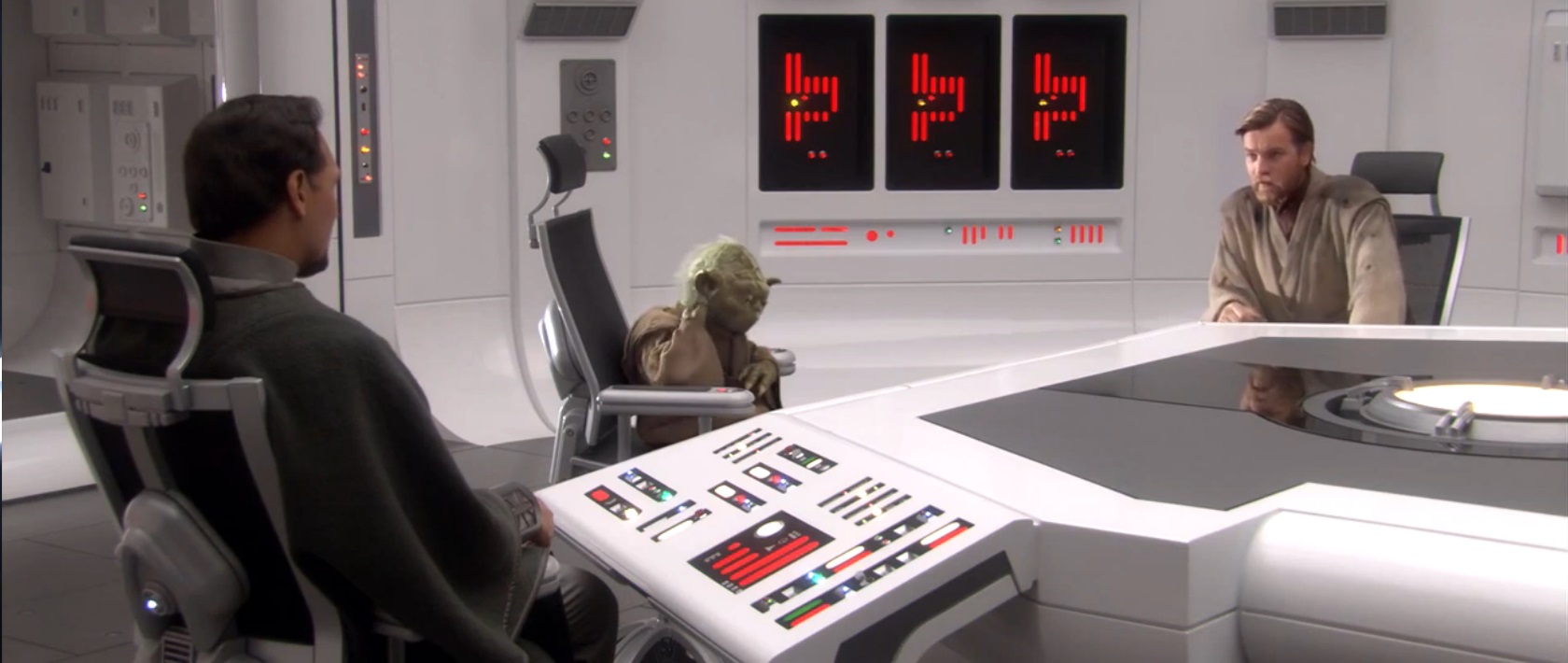 Yoda and Obi-Wan head for the Jedi Temple and fight their way through waves of Clone Troopers, finding Jedi who were killed by someone wielding a lightsaber as they go. The identity of this attacker is soon revealed to be Anakin, now Darth Vader, in a security hologram and the Jedi resolve that they must destroy the Sith to avoid further loss of life. Meanwhile, Darth Vader is dispatched to Mustafar where the Separatist leaders are ensconsed with instructions to execute them all. The dark green fighter which he uses appears in 9494 Anakin's Jedi Interceptor along with a Security Battle Droid and one of those Separatist leaders, Nute Gunray.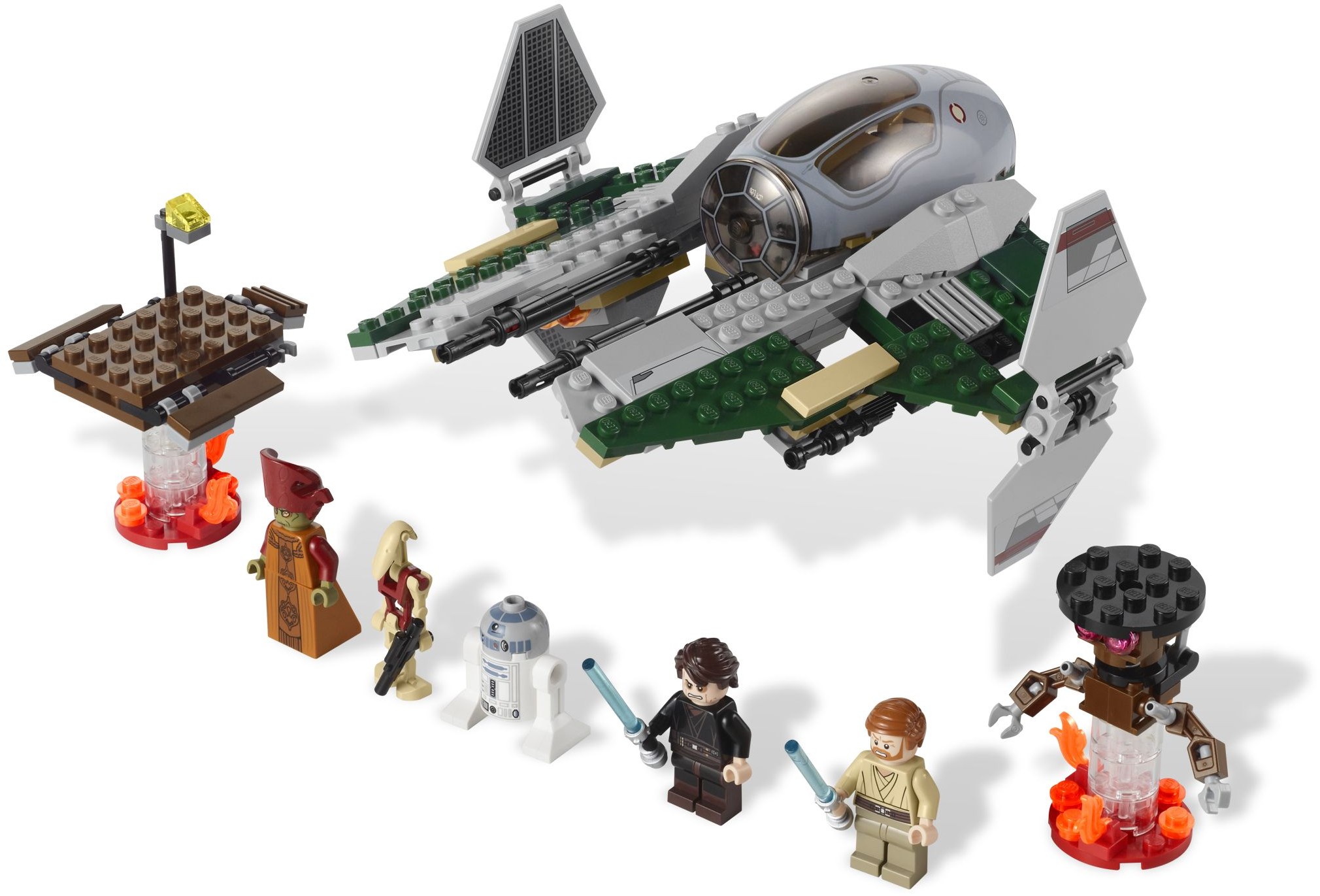 Obi-Wan asks for Padmé's help in tracking Anakin down, revealing that he knows of their romantic attachment. He is refused but stows away on Padmé's J-type Star Skiff as she leaves for Mustafar in search of her husband. This is the fourth chrome Naboo diplomatic vessel to appear in the Prequel Trilogy and I would be interested in a model of the craft but anticipate that its appeal would be limited among younger fans.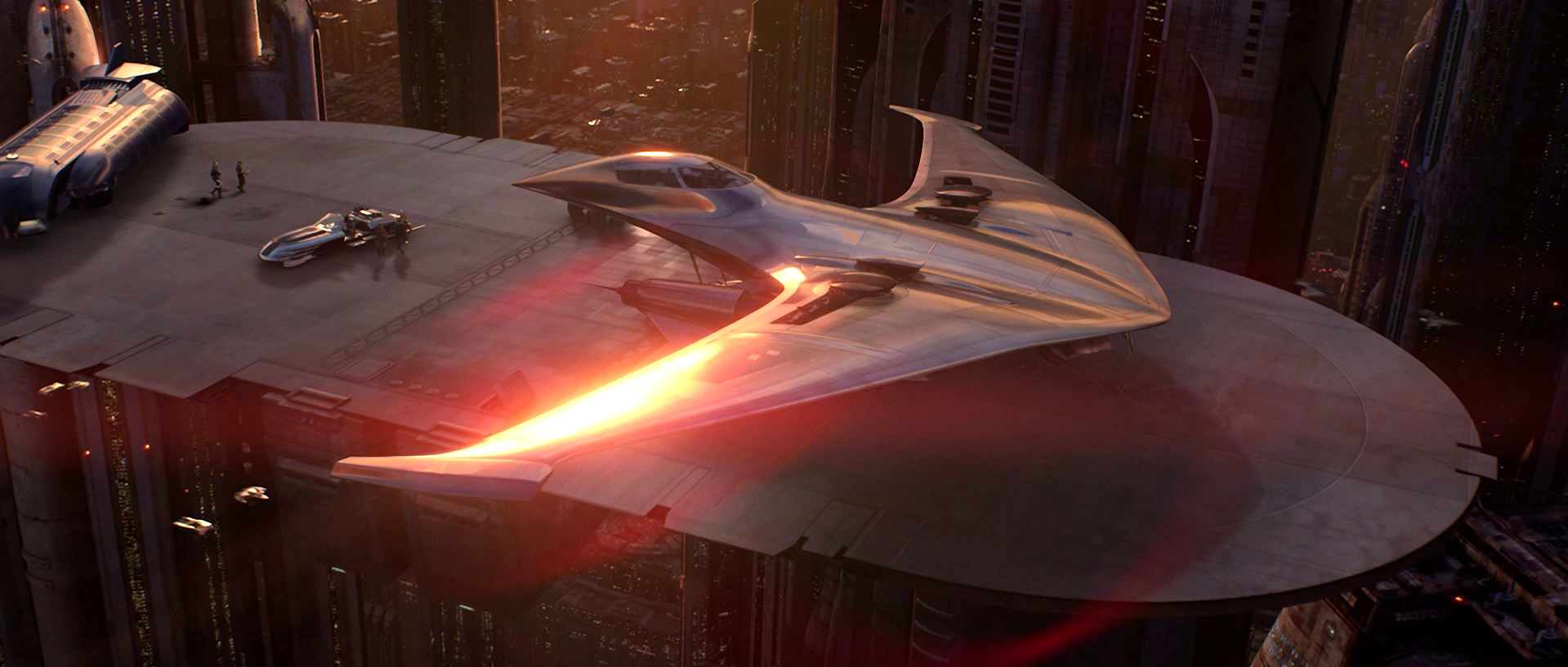 Padmé attempts to reason with Anakin on Mustafar but only succeeds in angering him, especially when he sees Obi-Wan emerge from the ship. A lightsaber duel begins between the former friends and they fight across the entire lava collection facility, damaging its shielding in the process Meanwhile, Yoda confronts Darth Sidious on Coruscant and engages him in the Senate Building. This is an ideal setting for a playset as it offers an opportunity to combine locations with vehicles. Bail Organa's airspeeder could be included alongside a Senate pod which, depending on how you use it, may qualify as a vehicle.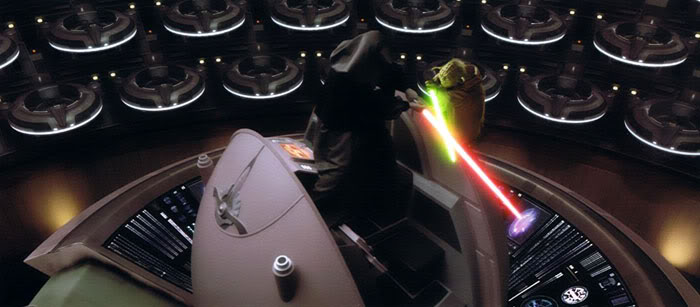 Yoda is initially a match for Sidious but is eventually defeated and flees to Polis Massa. Obi-Wan is in equally dire straights until Anakin's overconfidence proves his undoing and he is critically wounded at the edge of a lava river. His body is set alight by the rising lava and Obi-Wan leaves the planet with an unconcious Padmé, R2-D2 and C-3PO, assuming his fallen apprentice to be dead. The duel on Mustafar was first represented in 7257 Ultimate Lightsaber Duel but has since appeared in 9494 Anakin's Jedi Interceptor as well.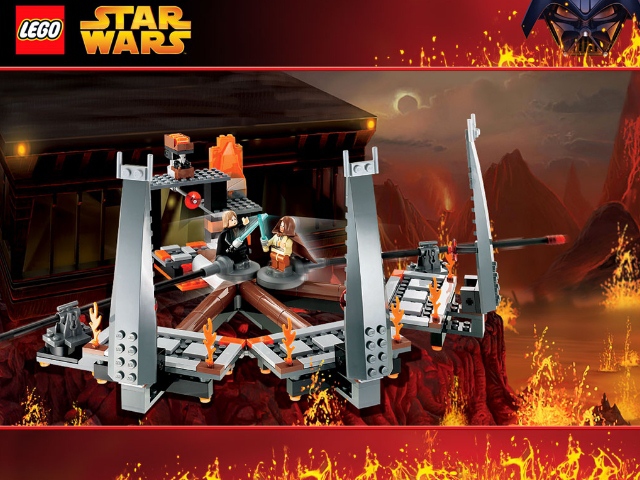 Palpatine senses Darth Vader's pain and rescues him from the lava, bringing him back to Coruscant where the former hero of the Republic is permanently encased in a black armoured suit, becoming the Darth Vader we recognise from the Original Trilogy. I was very surprised when 8096 Emperor Palpatine's Shuttle was released in 2010 but impressed as this is a relatively obscure vehicle.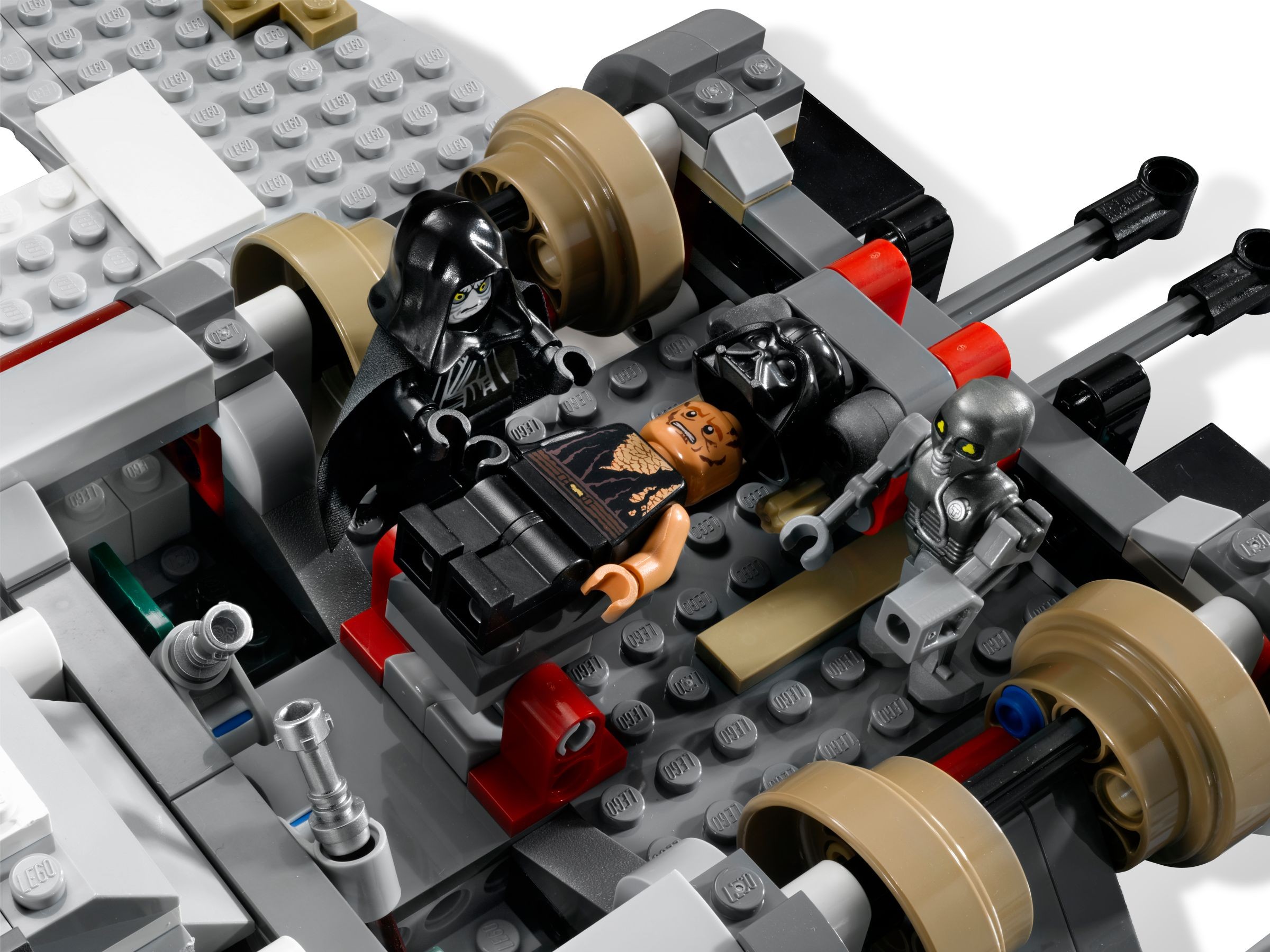 As Darth Vader is born, so are Luke and Leia. Obi-Wan has travelled to Polis Massa and Padmé gives birth to twins while there, dying moments after naming her children. It would be wonderful to see a set which includes the baby Luke and Leia, particularly given the existence of the baby in 60134 Fun in the Park - City People Pack, but I suspect such a set could only be released as an event exclusive given its limited appeal.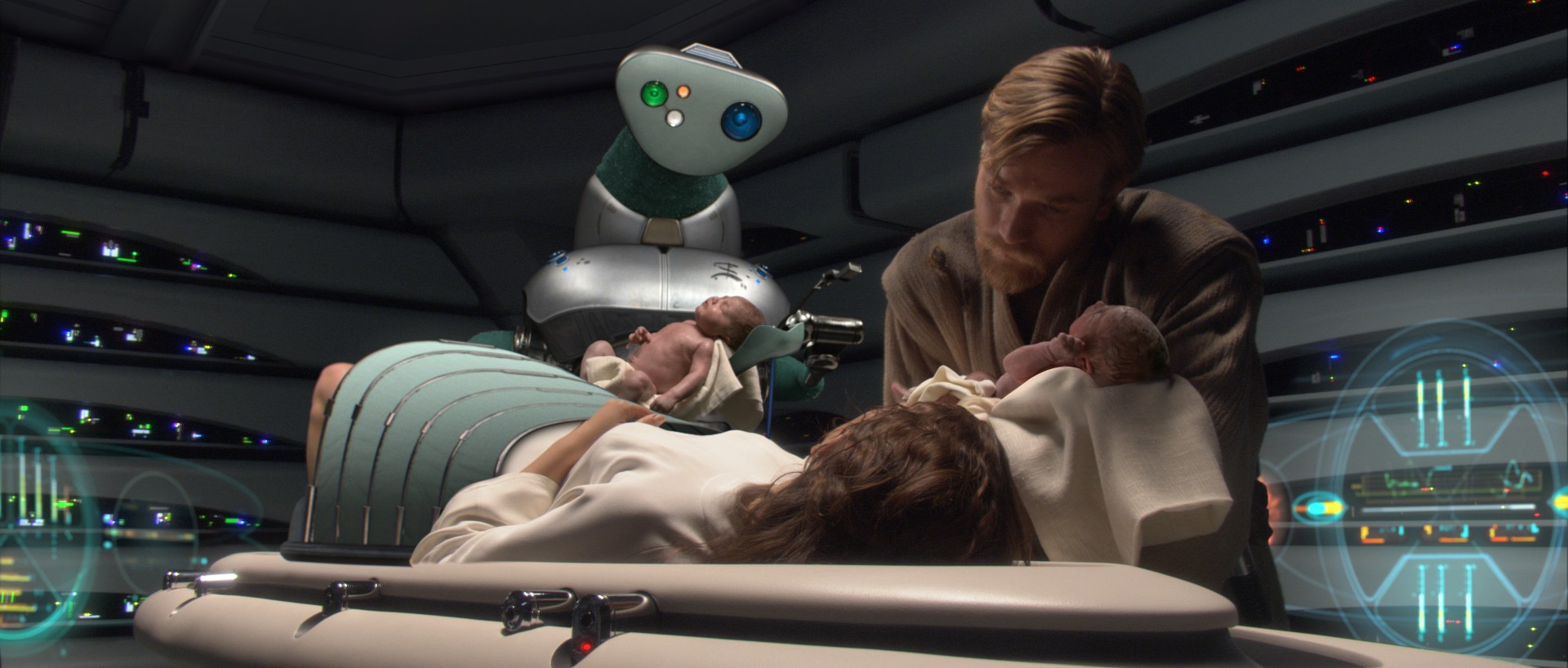 The film ends with Bail Organa taking Leia home with him to Alderaan while Obi-Wan delivers Luke to Owen and Beru Lars on Tatooine. There our heroes watch the twin suns set and wonder what the future holds for them under the rule of the newly founded Galactic Empire.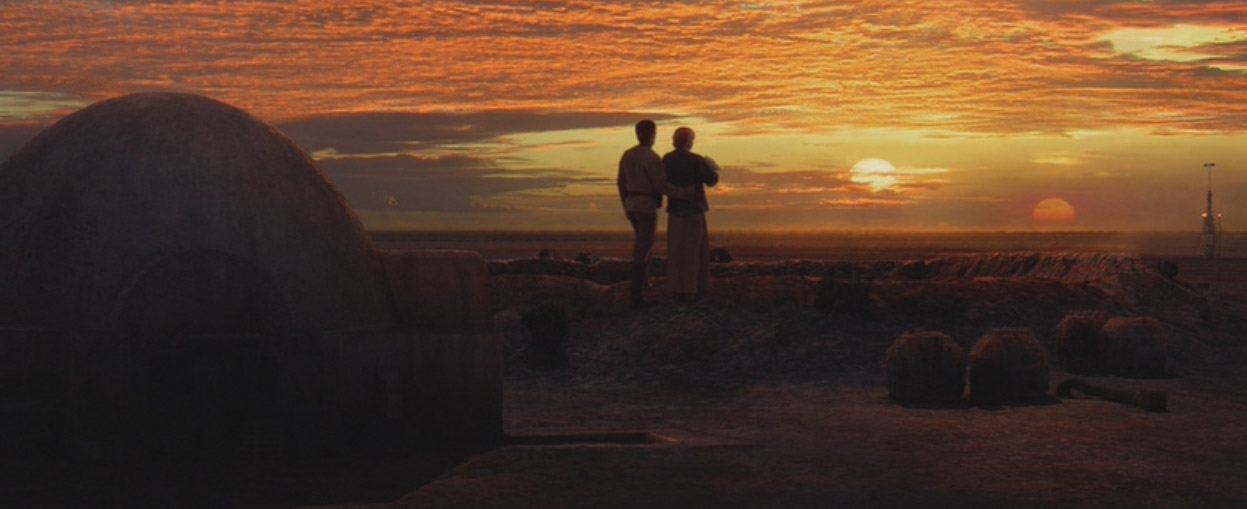 ---
As usual I am going to conclude by pitching set descriptions for three sets which I think would adequately complete the Revenge of the Sith range. I have used some artistic license where necessary to create what I believe to be plausible sets and tried to spread them across various price points.
75209 Battle of Utapau - £19.99, $24.99, €24.99 - Commander Cody, 212th Battalion Clone Trooper, Tion Medon, Battle Droid.
Bring the Clone War to an end on Utapau!
Sweep into battle on board a BARC Speeder.
Pose the Crab Droid's articulated legs and rotate the blaster cannons.
Fire the deadly stud shooters at the Clone Troopers.
Includes Crab Droid, BARC Speeder and four minifigures!
75210 Senate Duel - £49.99, $59.99, €59.99 - Yoda, Bail Organa, Darth Sidious, Mas Amedda, Commander Thire.
Defeat Darth Sidious in the Senate Building!
Leap into action and hurl the floating Senate pod at the enemy.
Turn the dial to raise the Chancellor's podium.
Launch a minifigure off the Chancellor's podium with the hidden catapult function.
Reveal the hidden blasters on Bail Organa's airpseeder.
Includes Chancellor's podium, Senate pod, Bail Organa's airspeeder and five minifigures!
75211 The Jedi Temple - £219.99, $249.99, €249.99 - Anakin Skywalker, Obi-Wan Kenobi, Yoda, Mace Windu, Ki-Adi Mundi, Aayla Secura, Plo Koon, Shaak Ti, Yarael Poof, Cin Drallig, Jocasta Nu, Jedi Youngling (x2), Commander Appo, 501st Clone Trooper (x2).
Explore the halls of the Jedi Temple!
Hinge open the model and remove each floor to access the interior or close it up for display.
Hold a meeting in the Jedi Council Chamber and seat the minifigures inside.
Search for information in the holobook library.
View holograms in the communication room.
Explore the mysteries of the Force with Yoda in the meditation chamber.
Hone your lightsaber skills in the training room.
March into the temple with the Clone Troopers and destroy the collapsible columns.
Includes characters and scenes from The Phantom Menace, Attack of the Clones and Revenge of the Sith.
Includes Jedi Temple with detailed interior and sixteen minifigures!
---
Let me know whether you agree or disagree with my suggestions in the comments below and post your own ideas.
Also, if you have not taken a look the three previous installments then you can do so by following these links:
Would there be interest in a short article looking at Star Wars Rebels? Let me know in the comments or by liking this article.
This series of articles will continue to be published on the last Sunday of each month until the Rogue One range is released on the 30th of September, so stay tuned! Look out for more reviews of the new Star Wars sets over the next few weeks as well.
Sponsored content