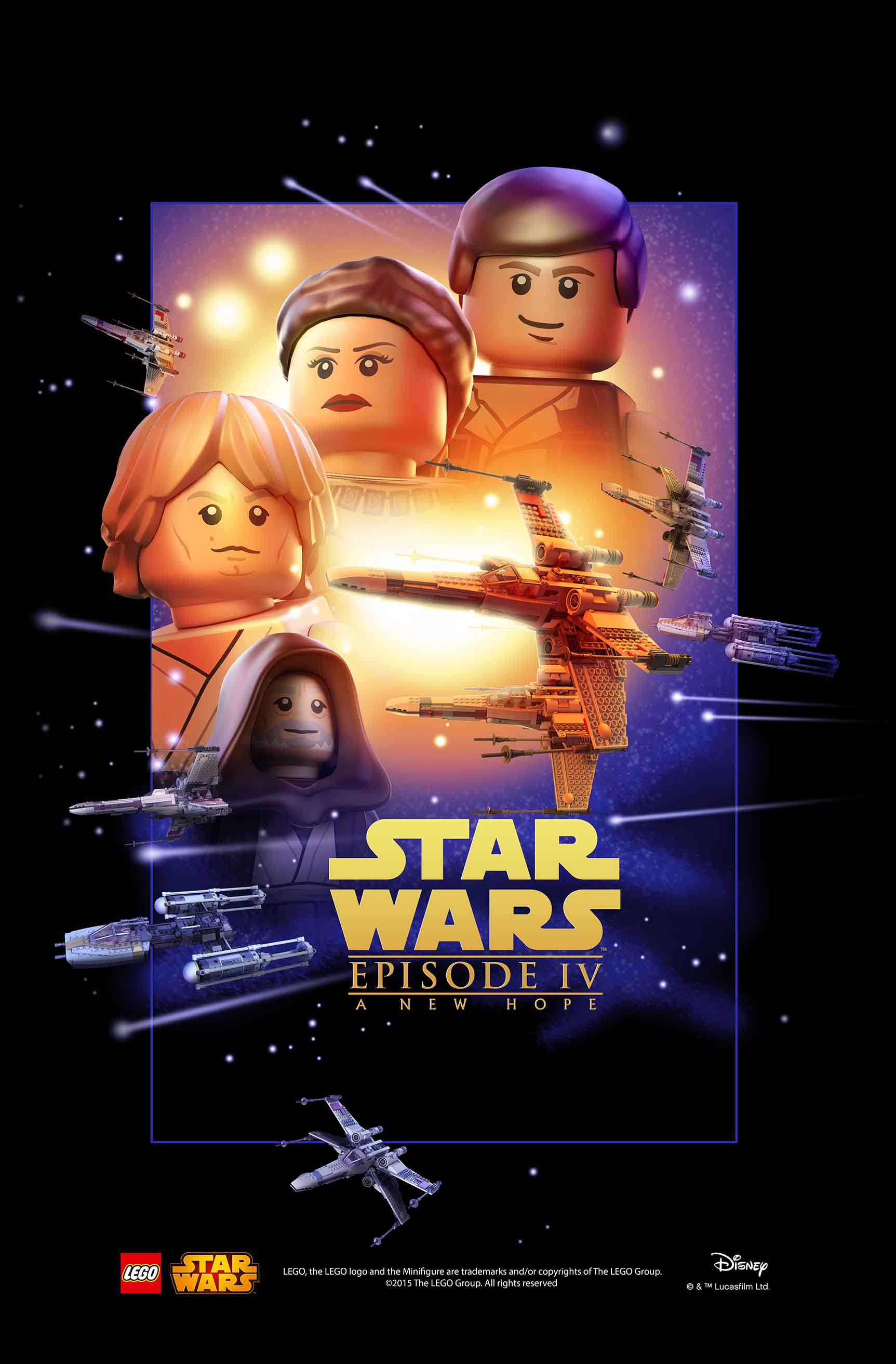 Star Wars Episode IV: A New Hope marked the beginning of the Star Wars saga when it was released in 1977 and it is therefore unsurprising that the original movie has been represented fairly comprehensively across the seventeen year history of the LEGO Star Wars range. In fact, almost every vehicle seen in the film has appeared in at least one set!
Nevertheless, there are a number of important characters, creatures and locations from the movie which have yet to be rendered in LEGO and I intend to uncover them in this instalment of the 'What's Missing?' series before pitching descriptions of the three sets which I think would best complete the extensive range based on A New Hope.
The film opens with one of the most iconic shots in the history of cinema as the Tantive IV is pursued by the enormous Star Destroyer Devastator before being disabled and boarded by a squad of Stormtroopers. Star Destroyers are easily the most recognisable capital ships from the Star Wars universe and it stands to reason that the vehicle has been recreated in LEGO on several occasions, most recently in 75055 Imperial Star Destroyer in 2014. The sheer size of the vessel lends itself to an Ultimate Collector's Series set and I would be glad to see a new one as it is now almost fifteen years since 10030 Imperial Star Destroyer was released. I think modern elements and design techniques introduced since 2002 would allow an even more impressive model to be created today.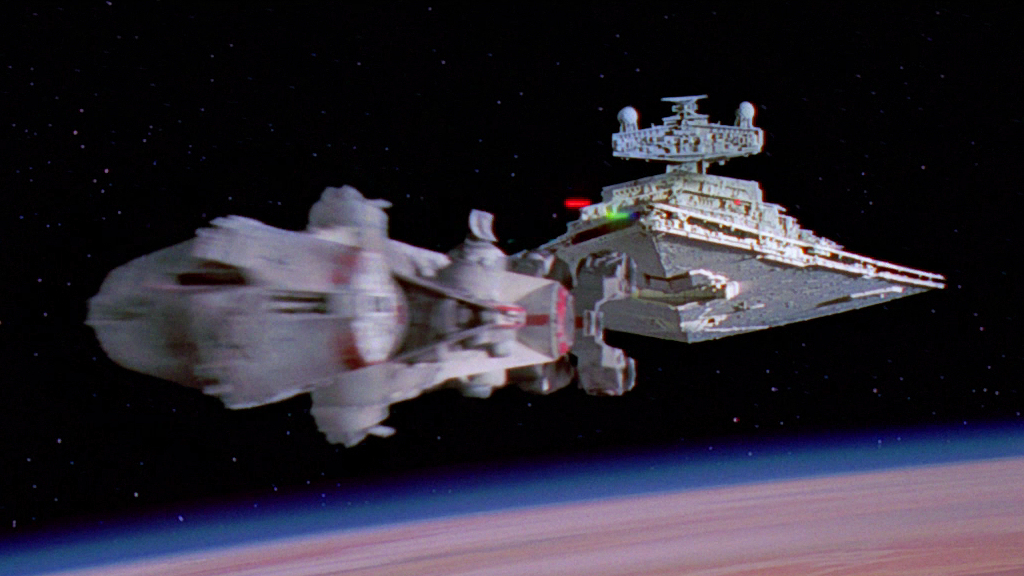 The Tantive IV is far less prolific in LEGO and I think an updated model would prove popular. The last offering, 10198 Tantive IV, was excellent but a larger set with a more detailed interior would be very welcome. That would also be an ideal way to celebrate the fortieth anniversary of Star Wars in 2017, just as the previous set commerorated ten years since the beginning of LEGO Star Wars when it was released in 2009. While a true minifigure scale version of the Rebel Blockade Runner would be an unrealistic expectation, there is the potential to create a UCS set with some interior which might come close to minifigure scale and I would be delighted to see such a model released.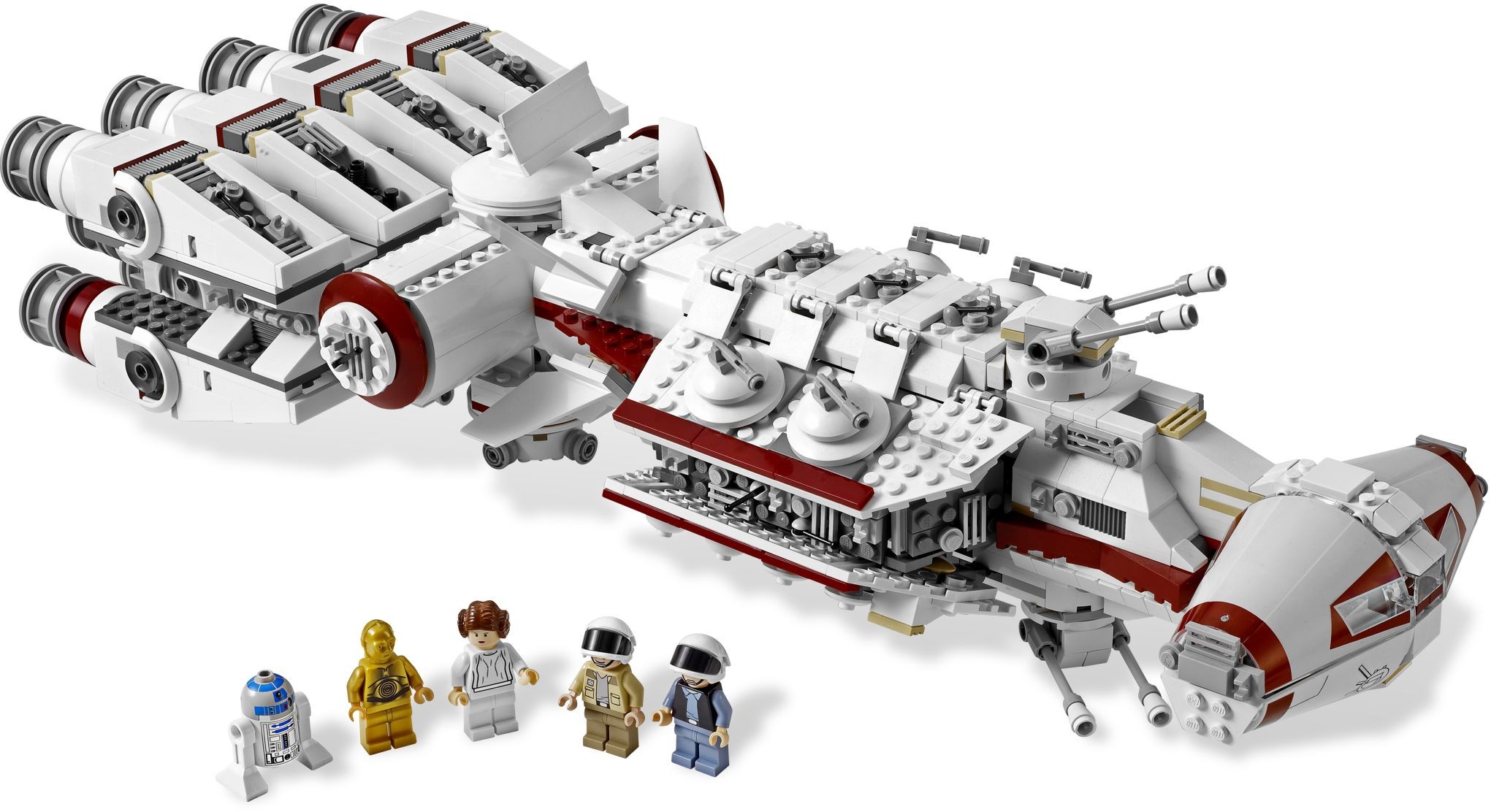 Just as the vessel falls under attack Princess Leia is able to transfer an important data tape to R2-D2 and record her instructions by way of a hologram. The droid flees on board an escape pod with his counterpart, C-3PO, reluctantly in tow and the pair crash land on the desert world of Tatooine. They soon disagree on their next course of action, briefly splitting up in search of a settlement before being captured by Jawas and reunited on board a hulking Sandcrawler. The scene in which R2-D2 and C-3PO leave the escape pod has been recreated three times which is excessive in my opinion. I think 75136 Droid Escape Pod released this year is actually a weaker set than 9490 which came out in 2012, due in no small part to the excellent minifigure selection in the older set.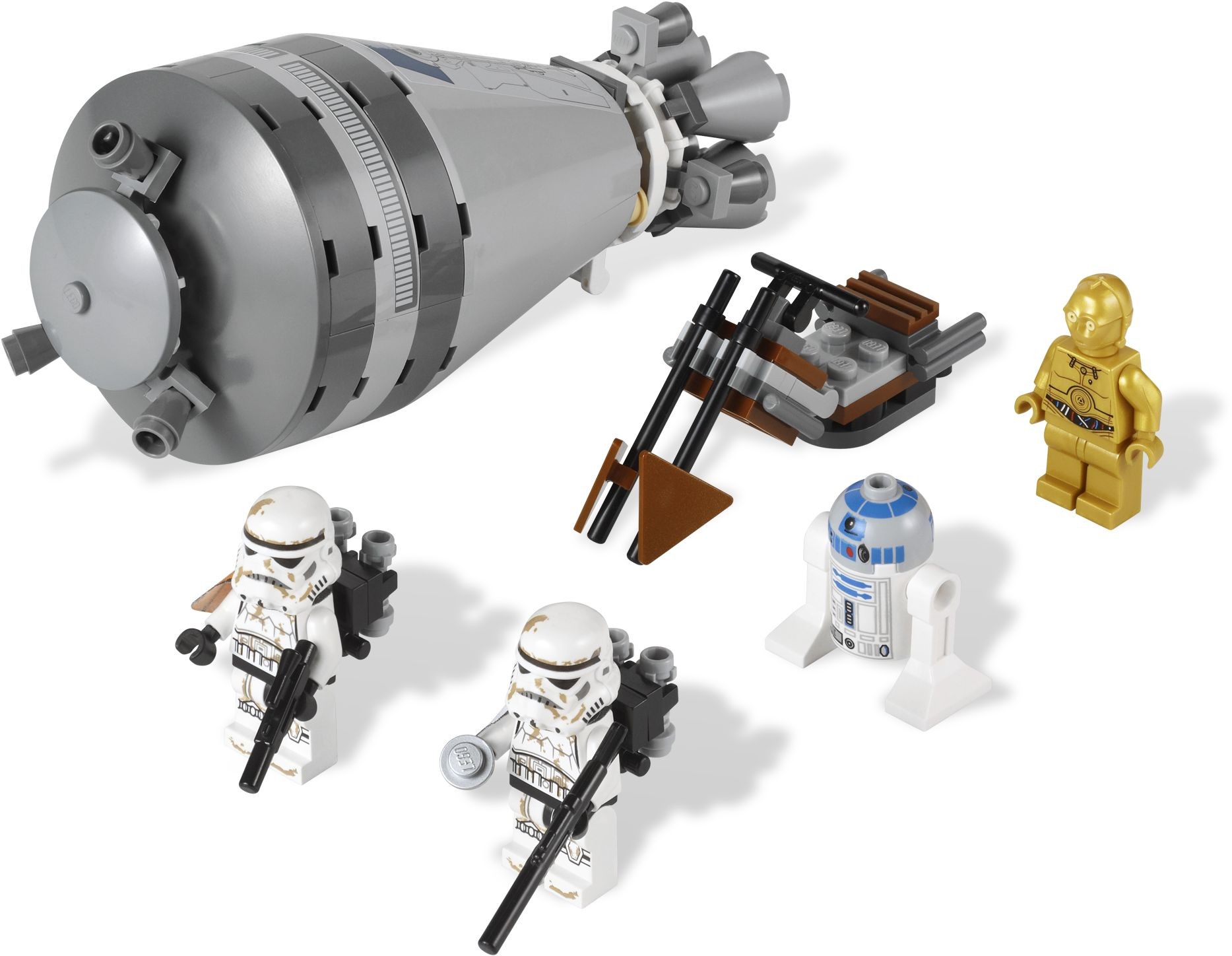 75059 Sandcrawler is the definitive model of the Sandcrawler in my opinion. The longevity of the Star Wars theme suggests that updated versions of almost every minifigure and set will be released at some point in the future but I think it will be difficult to improve upon the 2014 incarnation unless an even larger set were to be manufactured.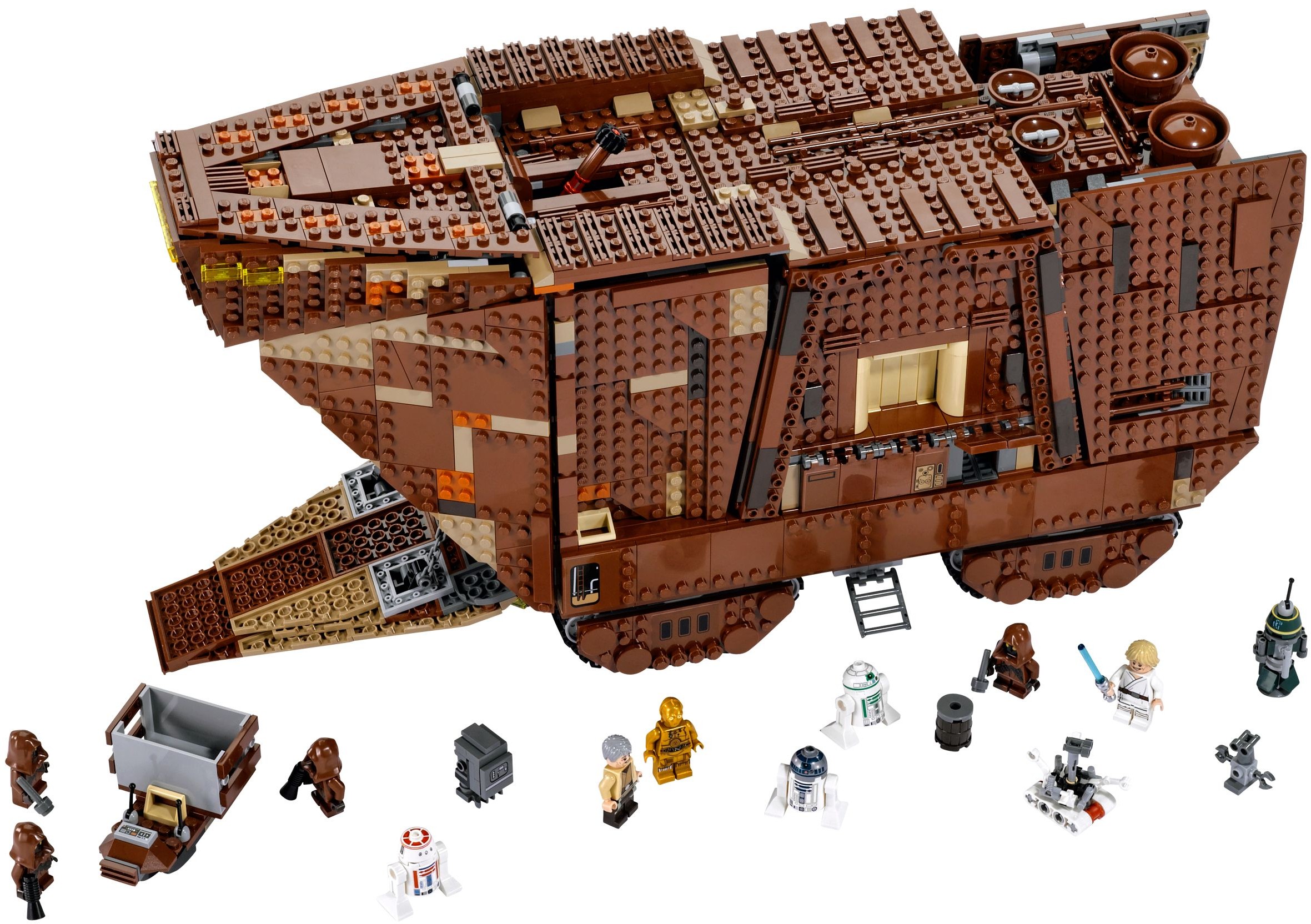 The Lars' homestead, on the other hand, has never been seen in a retail set and this is the first major omission from the range based on A New Hope. C-3PO and R2-D2 are sold to Owen Lars and they fall into the possession of Luke Skywalker, Lars' nephew, who is instructed to clean them in readiness for work on their moisture farm the next day. This location is one of the most famous from the Original Trilogy and it is therefore quite surprising that no attempt has been made to include the moisture farm in a LEGO set, although the lack of onscreen action there might be a reason for this.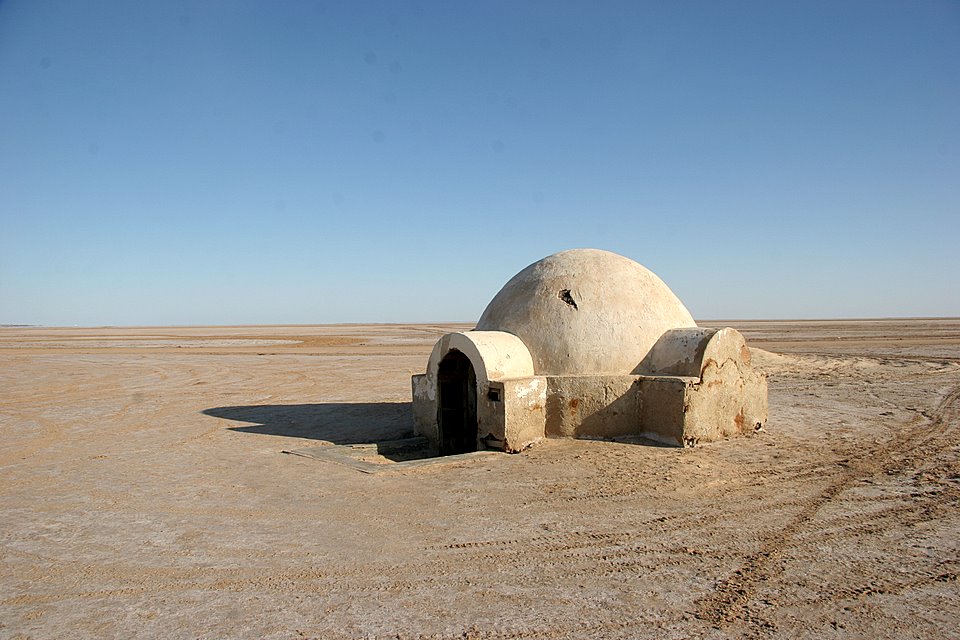 Nevertheless, I think there is great potential to create an impressive set based on the Lars homestead and an excellent selection of minifigures could be included too. Beru Lars has long been the most glaring omission from the huge roster of Star Wars minifigures in my view and this would also provide an opportunity to produce a Bantha, a creature which fans have been eager to see in LEGO since the earliest days of the Star Wars theme.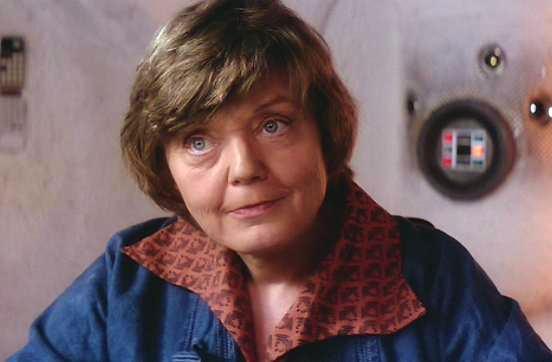 As C-3PO and R2-D2 get to know their new master it becomes clear that Luke has little interest in farming and favours flying in his T-16 Skyhopper. The airspeeder only appears very briefly in the film but has been seen in two LEGO sets where an unidentified pilot, presumably Luke, practices flying in readiness to join the Imperial academy.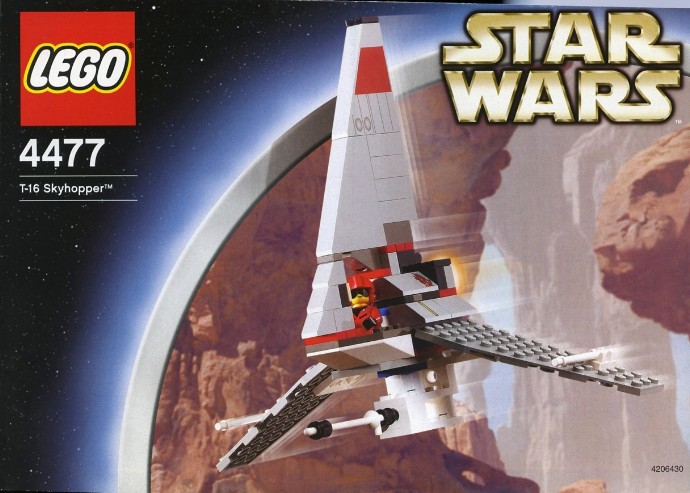 While cleaning R2-D2, Luke discovers part of a message in which Princess Leia refers to Obi-Wan Kenobi. He is unfamiliar with anyone named Obi-Wan but he does know Ben Kenobi, a hermit who lives beyond the Dune Sea. This famous scene is disappointingly absent from the LEGO Star Wars range but that could be rectified as it would fit perfectly into a set based on the Lars homestead.

Luke dismisses the message and has dinner with his aunt and uncle before returning later to find that R2-D2 has left in search of Obi-Wan Kenobi. Tatooine is unsafe for travel at night and Luke is therefore forced to wait until morning before he leaves with C-3PO in search of the missing droid. His X-34 Landspeeder allows them to quickly catch up with Artoo but they encounter a group of Tusken Raiders before they can return home and Luke is injured in a scuffle.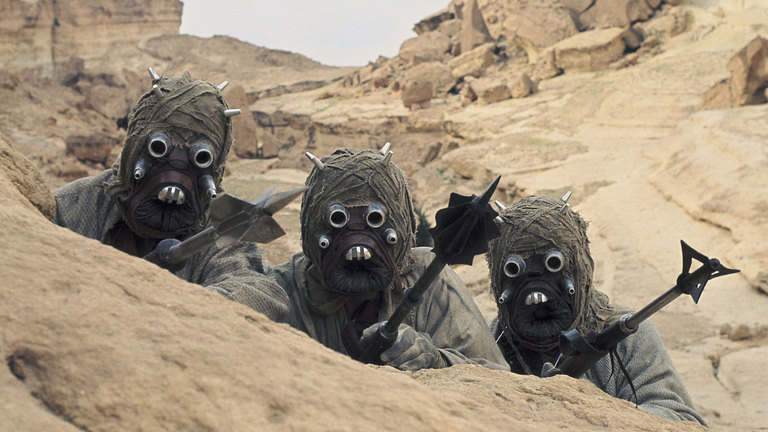 Luke's Landspeeder has been released four times at minifigure scale and the most recent version, included in 75052 Mos Eisley Cantina, is my favourite. There are plenty of sandy colours in LEGO's current palette but none are a perfect match for the X-34 Landspeeder. However, the nougat shade used in 75052 is very close and for that reason I am quite satisfied with the current design.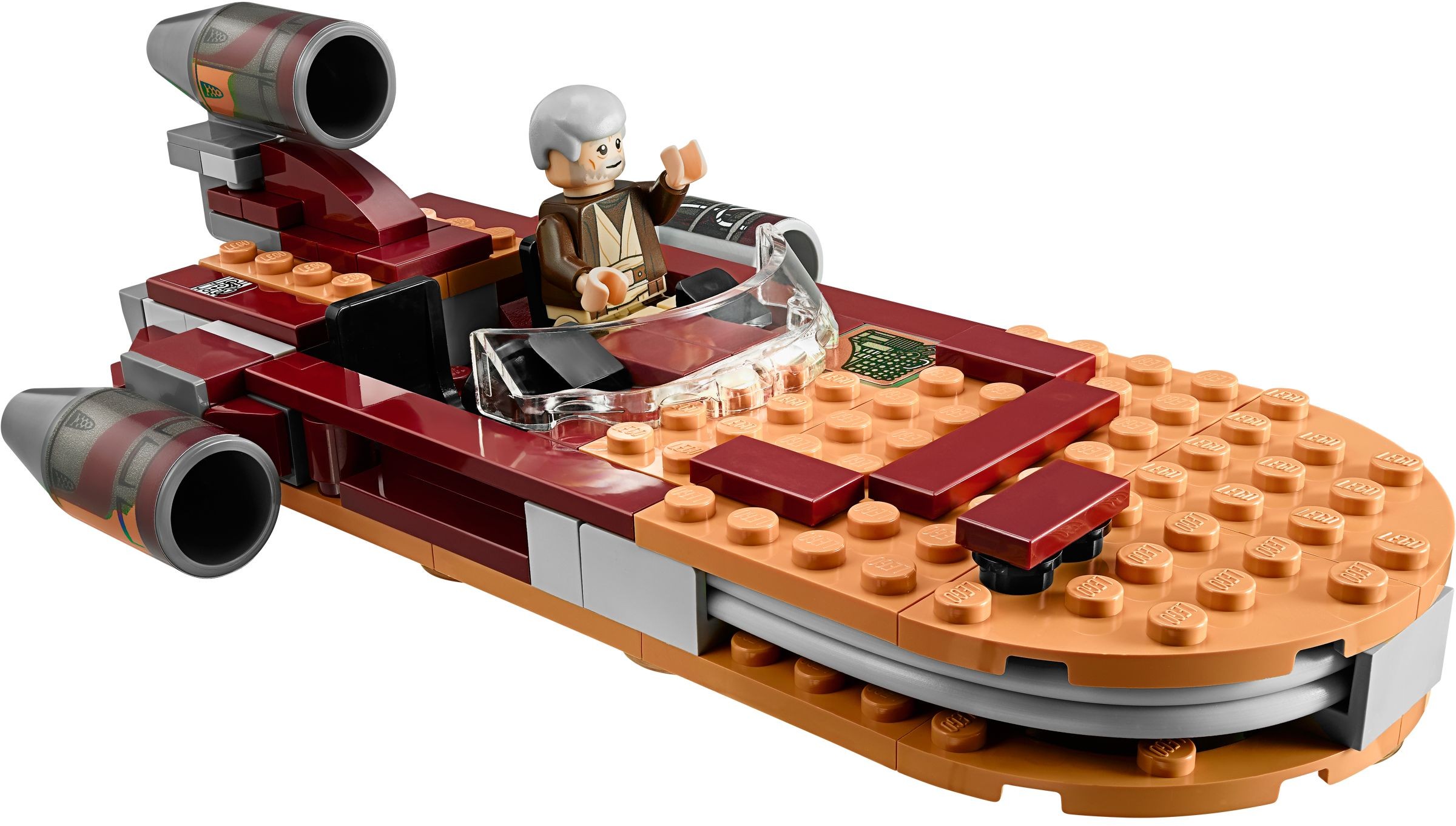 Thankfully, Ben Kenobi frightens the Sand People away and reveals that he was known as Obi-Wan during the Clone War where he fought alongside Luke's father, who was a Jedi Knight. R2-D2 then plays the entire message in which Leia asks Obi-Wan to ensure that Artoo is safely delivered to Alderaan as he is carrying information vital to the survival of the Rebel Alliance. Luke is intrigued and agrees to take Obi-Wan to a nearby town from where he can begin his journey to Alderaan but realises that he must remain on Tatooine with his aunt and uncle.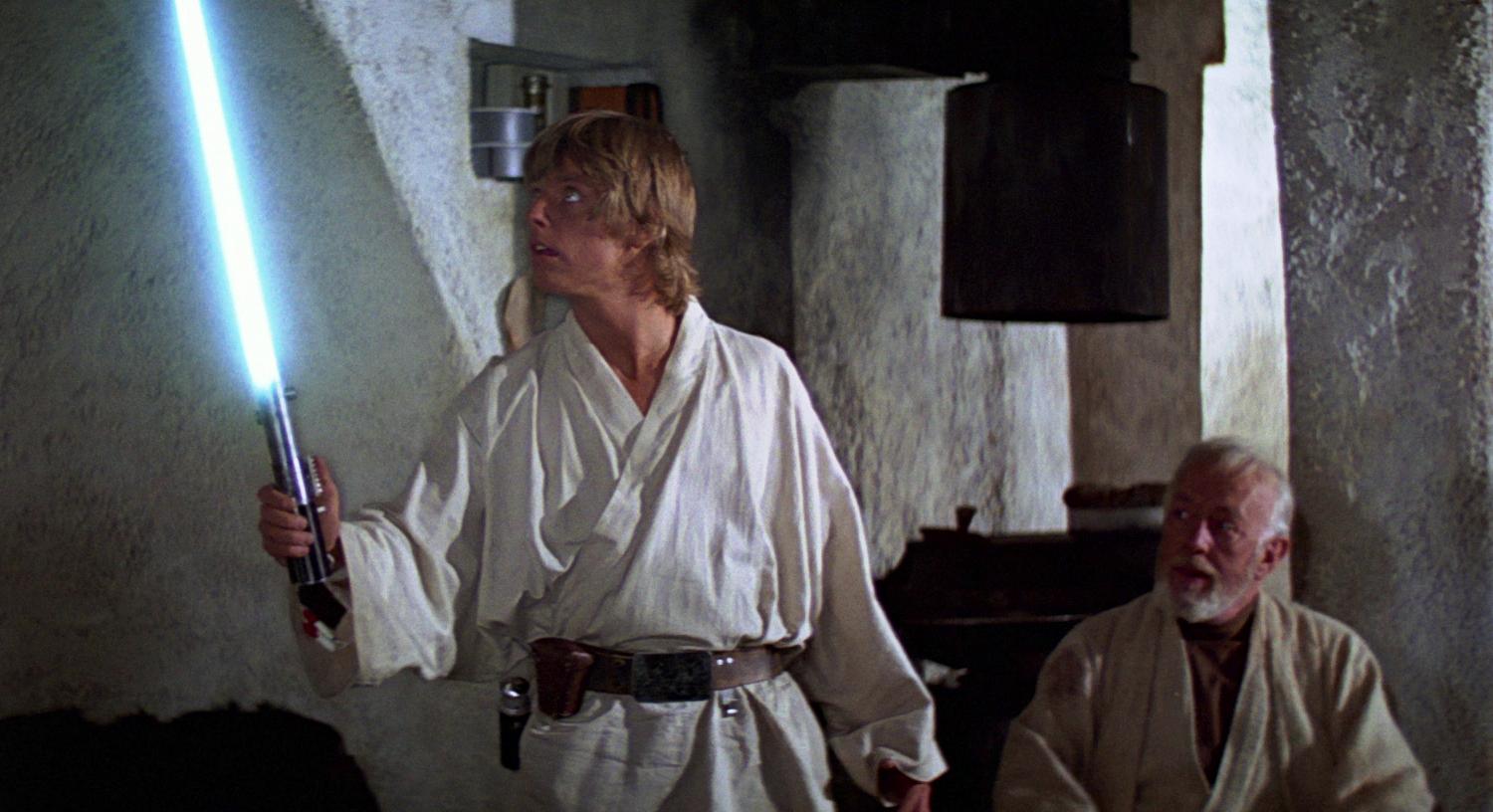 Meanwhile, the Imperial agent Darth Vader has captured Princess Leia and demands that she reveal the location of the Death Star plans which he is seeking. Leia refuses and is transferred to a cell on board the Death Star, an enormous battle station with the power to destroy an entire planet which is commanded by Grand Moff Tarkin. Vader is informed that an escape pod was jettisoned shortly before the Tantive IV was captured and he realises that the plans are now on Tatooine, dispatching a squad of Sandtroopers to retrieve them.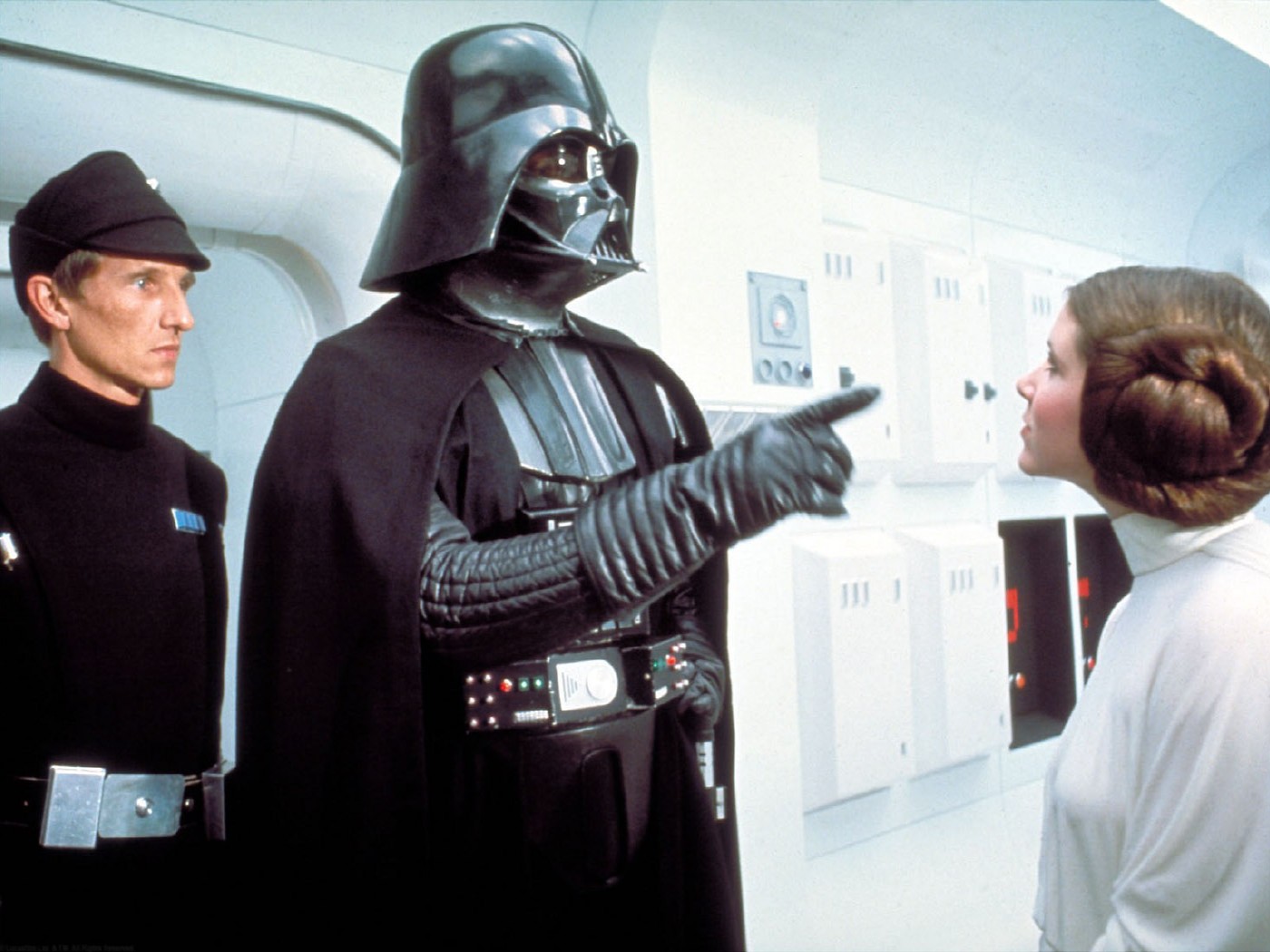 As Luke travels across the Dune Sea with Obi-Wan and the droids they encounter a Sandcrawler which has been destroyed. Luke wonders whether Tusken Raiders are responsible but Obi-Wan assures him that only Imperial Stormtroopers are capable of such precise shooting. They realise that the Empire is hunting for R2-D2 and that their search may have led them to the Lars moisture farm. Luke rushes home to find that his aunt and uncle have been murdered by the Empire. While standing before the burnt remains of the farm he resolves to leave Tatooine and fight with the Rebellion.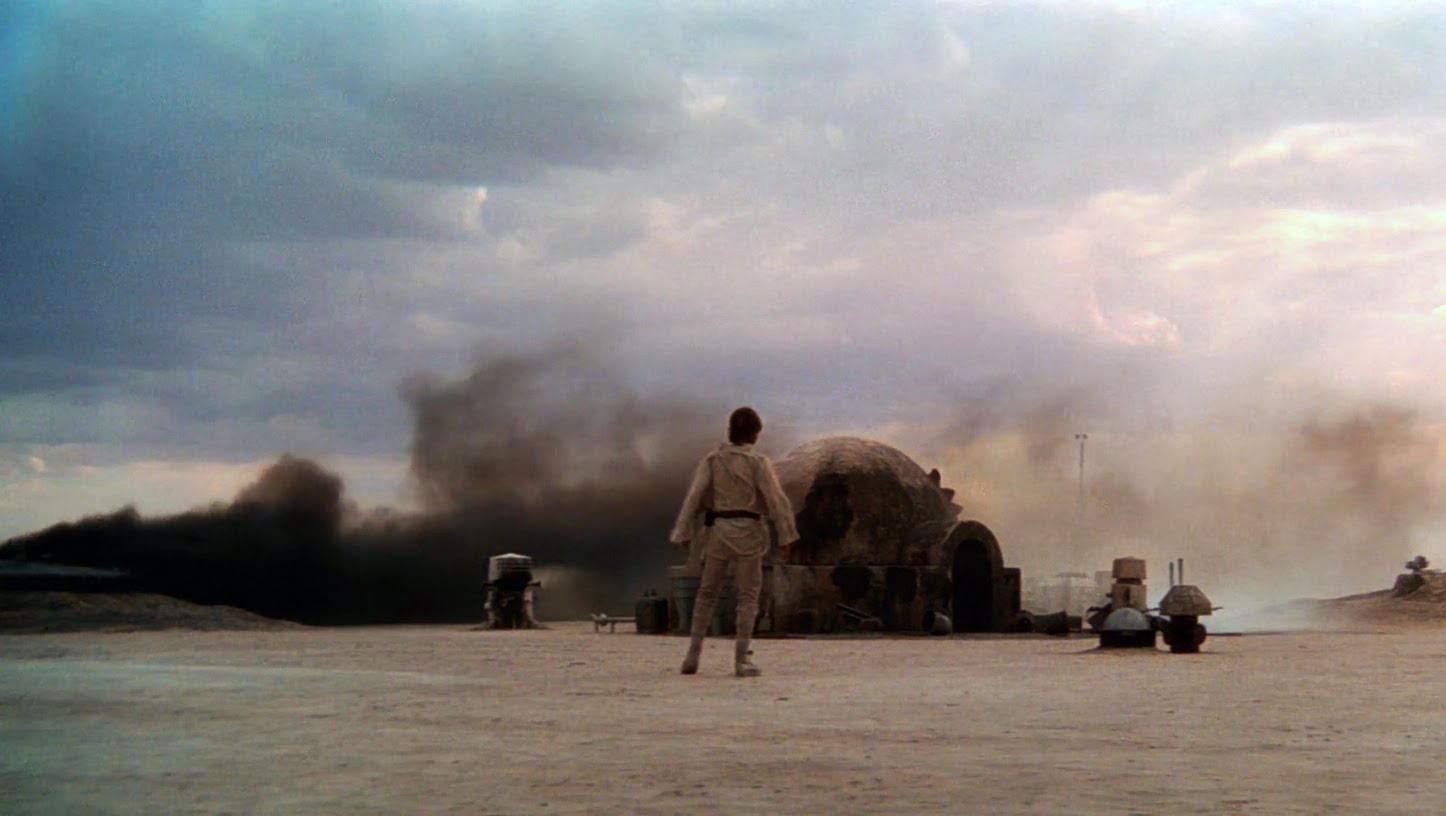 The nearby city of Mos Eisley offers a means to leave the planet and Obi-Wan knows that he will find transportation in the Mos Eisley Cantina where pilots gather from across the galaxy. There he and Luke meet Han Solo, a freighter pilot who flies the Millennium Falcon with a Wookiee named Chewbacca. Luke is forced to sell his landspeeder but a price is agreed and they leave Tatooine with the droids after a brief encounter with some Imperial forces in a hangar bay.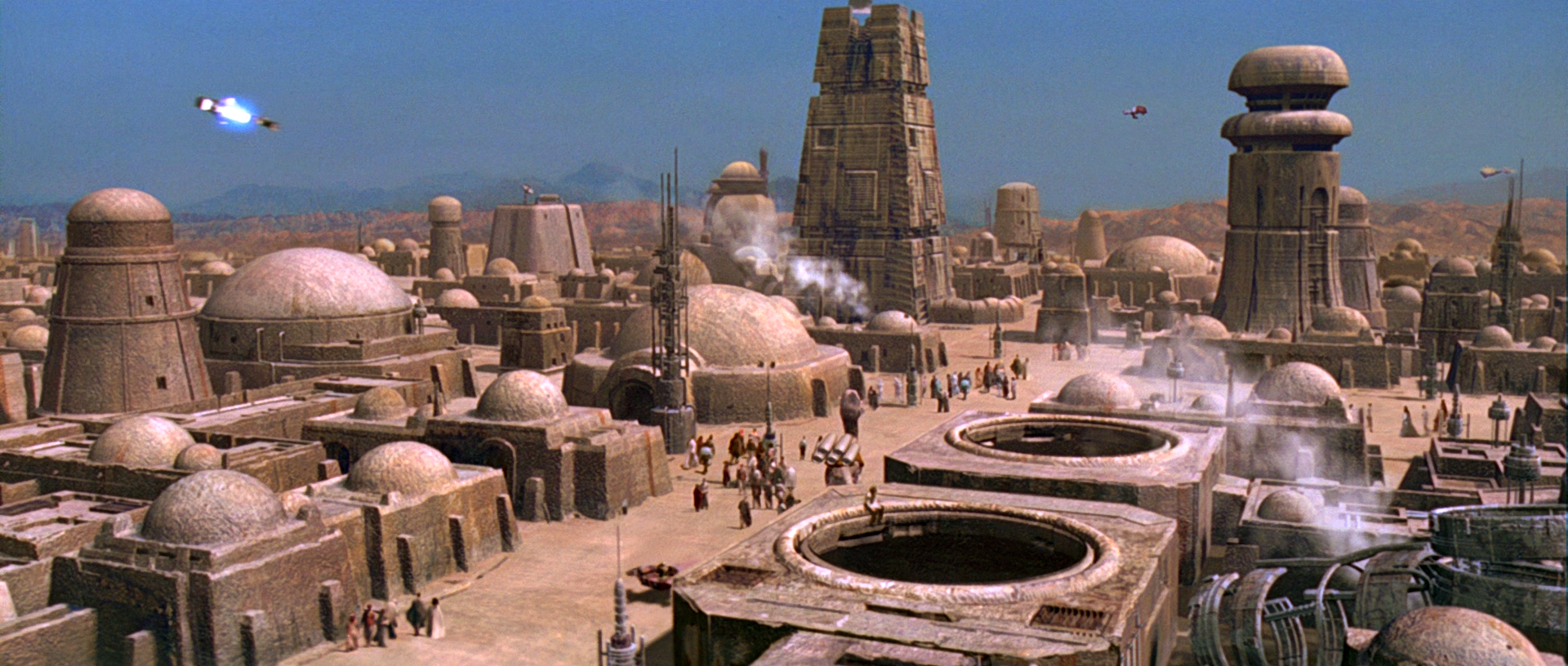 The Mos Eisley Cantina might be the most famous location in any Star Wars film but it has only been rendered in LEGO twice. A much larger model of the cantina certainly seems like an obvious possibility for a set but I would query how popular such a model might prove. There could be plenty of detail inside but the exterior is rather drab and it may therefore be quite difficult to display a full size model of the Mos Eisley Cantina on a shelf. Moreover, the play value might be relatively low as there is little opportunity to include functions, although the minifigure selection could make up for that. I would certainly buy an Ultimate Collector's Series version of the cantina but I cannot imagine that such a set would interest everyone in the same way that a set like 10236 Ewok Village does.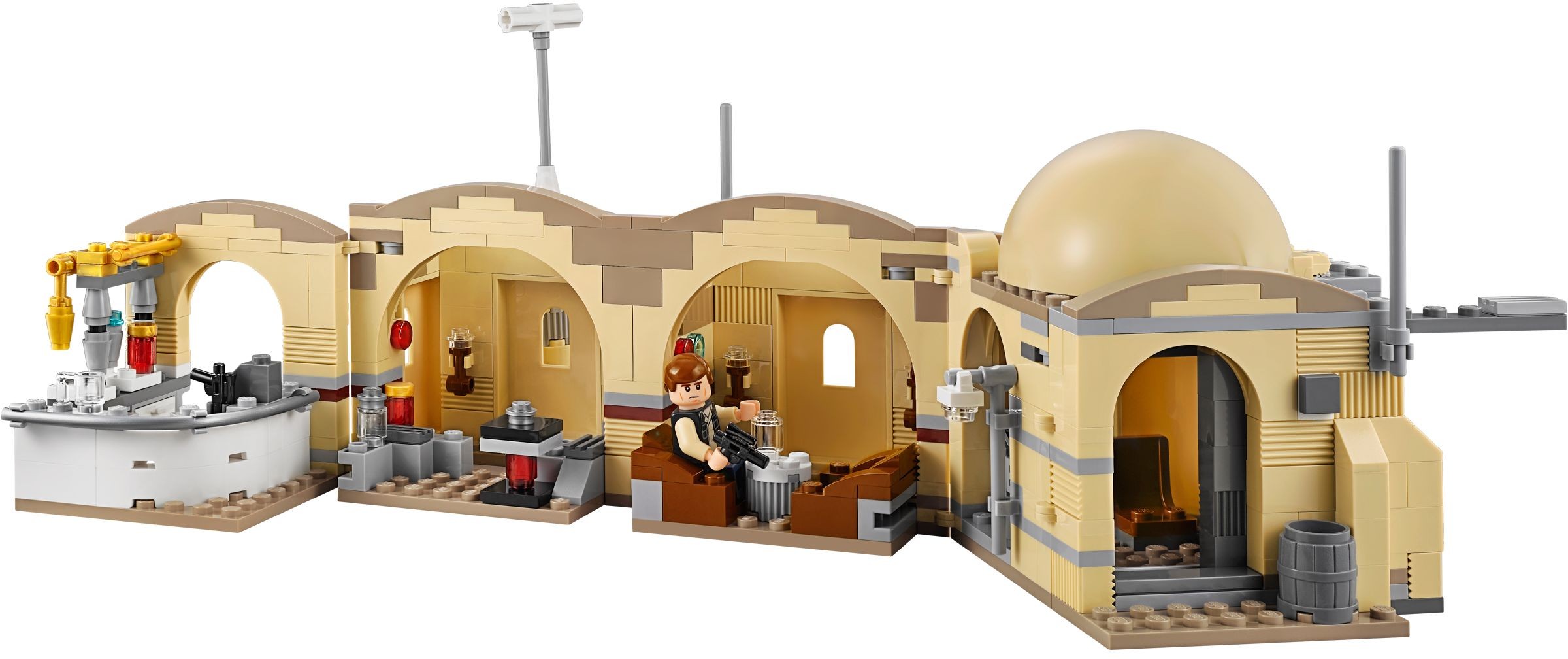 Believing the plans for the Death Star to be almost secured, Darth Vader turns his attention to the location of the rebel base and tortures Princess Leia for the information. Her resistance forces the Empire to take drastic measures and Grand Moff Tarkin threatens to destroy her home planet of Alderaan should she not give up the location of her allies. Leia falsely confesses that the Rebellion is based on Dantooine but to no avail as Tarkin orders the destruction of the planet anyway.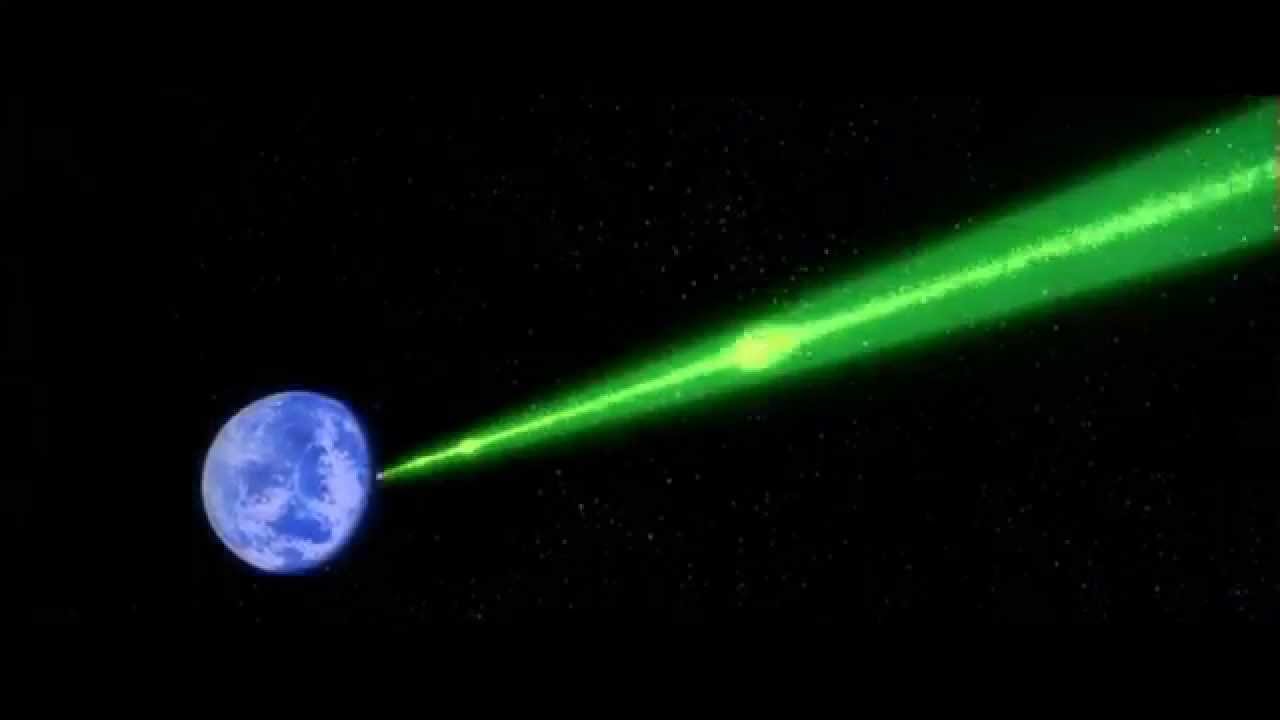 The Millennium Falcon emerges from hyperspace soon after and encounters an asteroid storm where Alderaan once was. They are quickly ensnared in a tractor beam from the Death Star and the group are forced into hiding as Stormtroopers board the freighter. The Millennium Falcon is arguably the most famous spacecraft in all of fiction and has been recreated in LEGO at more scales than any other vehicle, with sizes ranging from a tiny Advent Calendar model to the enormous 10179 Ultimate Collector's Millennium Falcon. It is hard to imagine many more improvements being made after so many sets but I still think a minifigure scale model with an interior is possible, perhaps based on the new films rather than the Original Trilogy.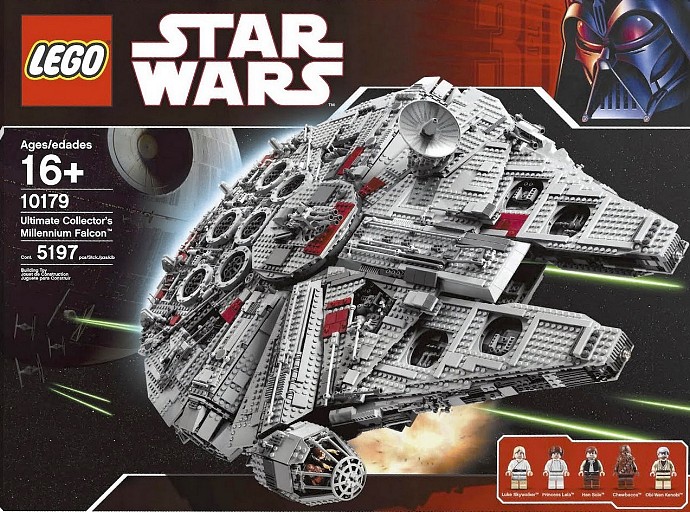 Luke and Han disguise themselves as Stormtroopers, allowing them to travel almost undetected to a control room which overlooks the docked Millennium Falcon. There R2-D2 discovers that Princess Leia is on board and that she is scheduled to be executed, forcing the group to split up. While Han, Luke and Chewbacca head for the detention area and Princess Leia, Obi-Wan searches for a reactor terminal from which he can deactivate the tractor beam. The droids remain in the control room and are discovered but slip away as C-3PO convinces a group of Stormtroopers that he and Artoo are in the service of the Empire.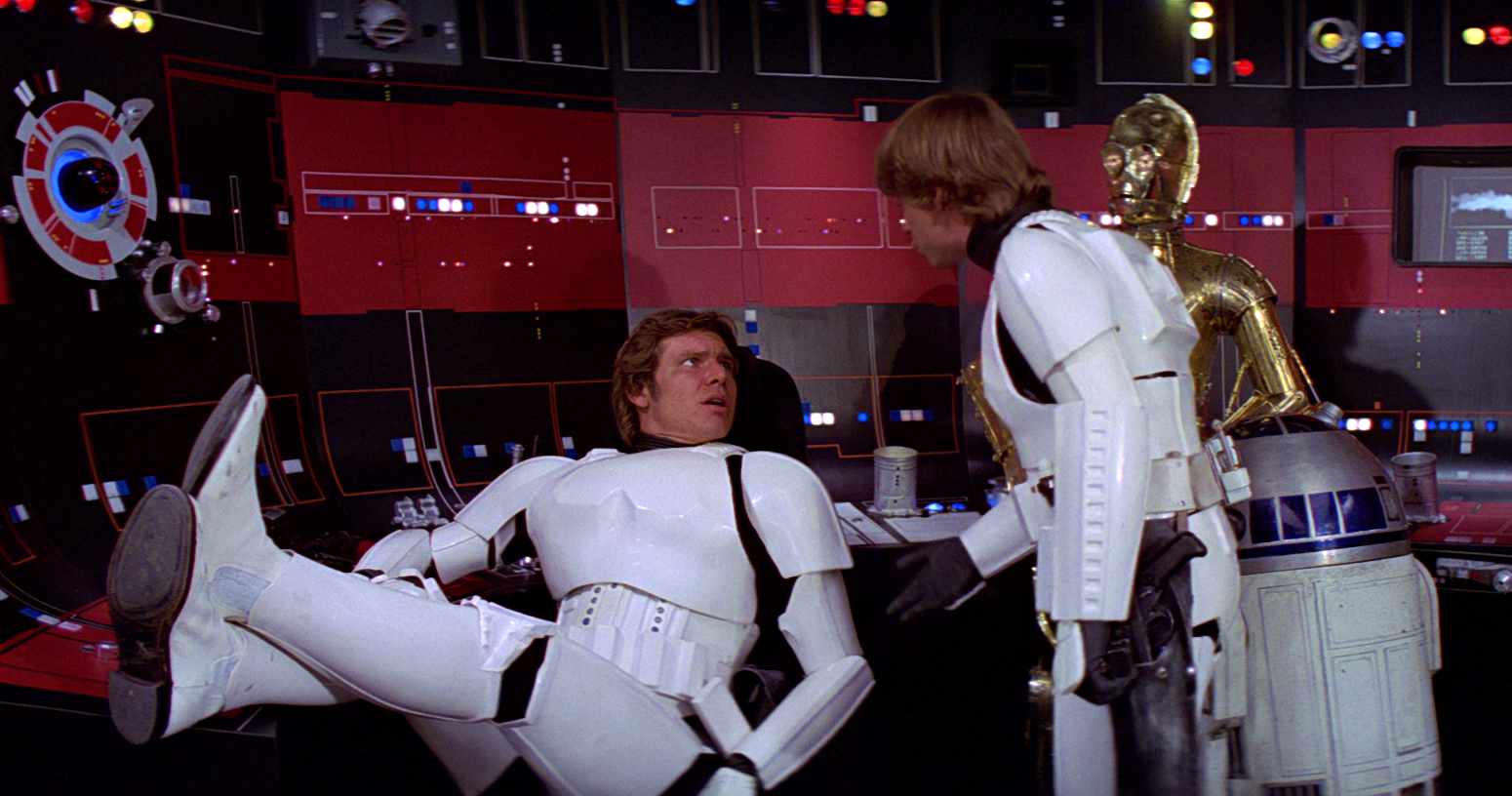 Obi-Wan deactivates the tractor beam as Luke, Han and Chewbacca blast into cell block AA-23. After a short firefight they rescue the princess from her cell but another group of Stormtroopers arrives and their escape route is blocked. Leia leaps into a garbage chute and the others follow, only to find themselves in a trash compactor. All of this action and more is replicated in 10188 Death Star but it waits to be seen whether the same scenes will appear in 75159 The Death Star.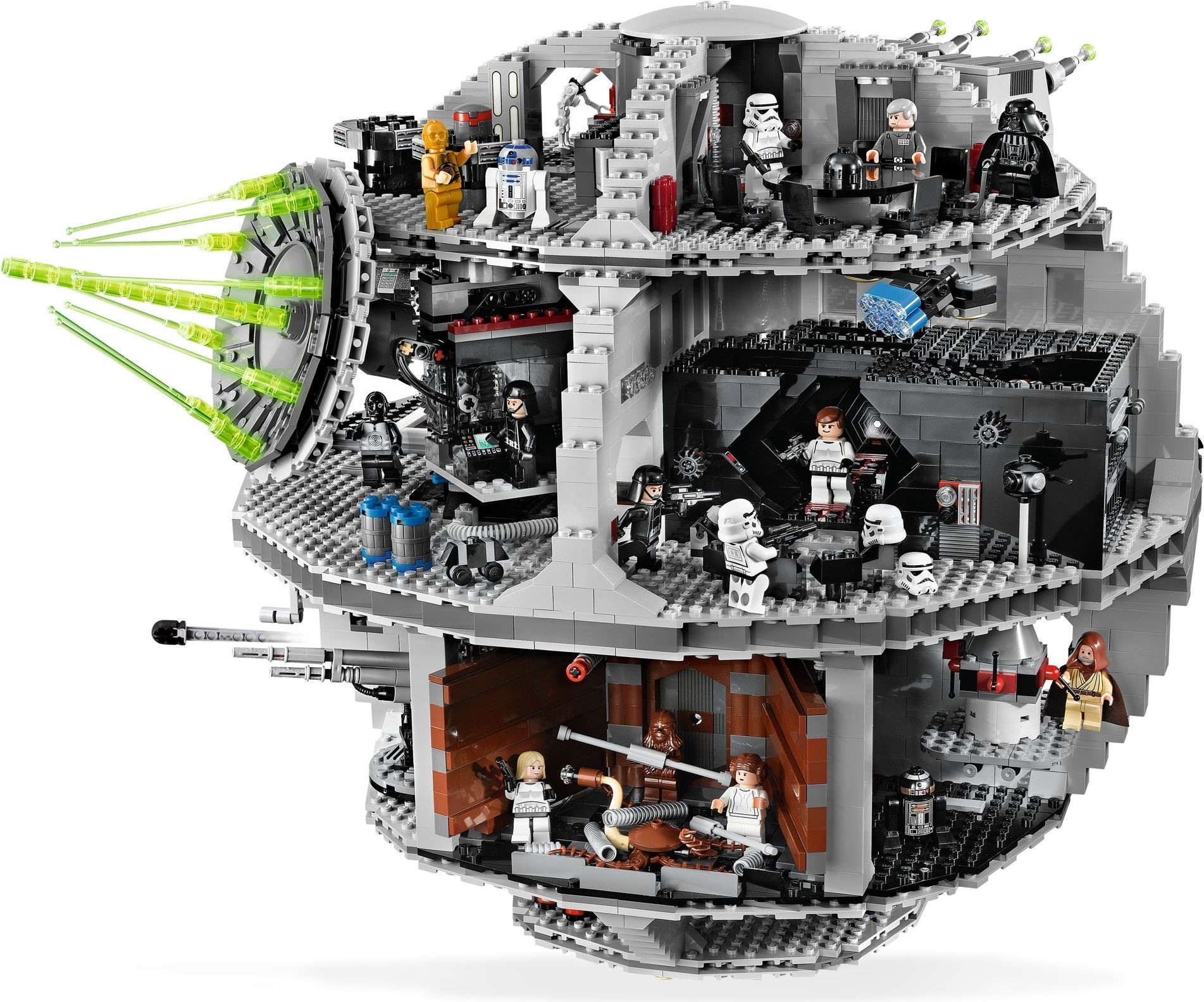 The group reconvenes in the hangar bay but Obi-Wan is waylaid by Darth Vader and they engage in a lightsaber duel. Seeing Luke running back to the ship and knowing that his friends are safe, Obi-Wan stops fighting and is cut down by Darth Vader before vanishing, leaving Vader with a hollow victory as Leia escapes with the crew of the Millennium Falcon. The freighter prepares to enter hyperspace but is attacked by a squadron of TIE Fighters. We last saw a standard TIE Fighter in 2012's 9492 TIE Fighter but I would love to see an updated version with some new pieces and building techniques used.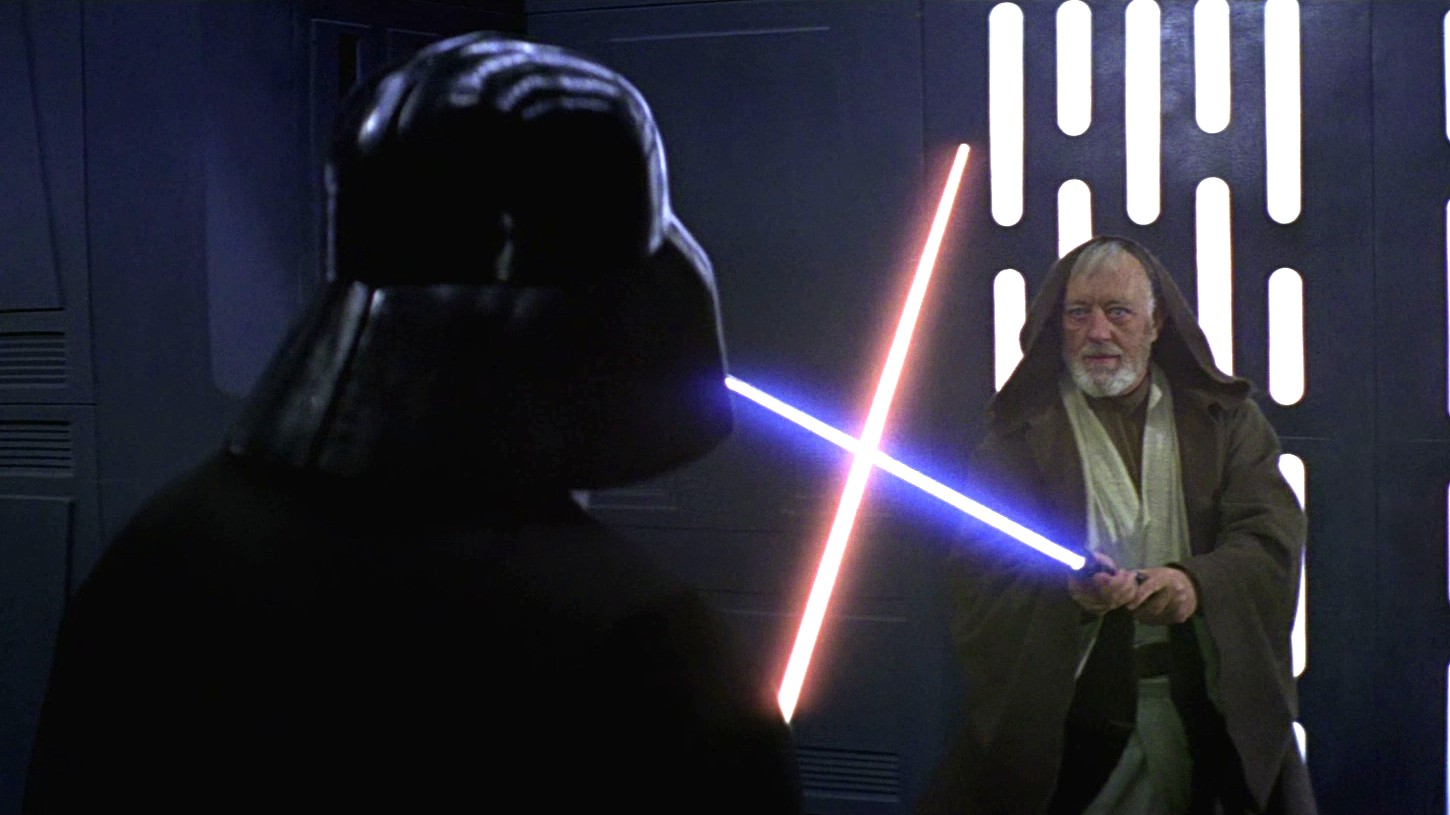 All four TIE Fighters are destroyed and the Falcon retreats to the rebel base on Leia's instruction. Tarkin and Vader watch from the bridge of the Death Star as they escape and it is revealed that the Imperials have placed a homing device on board the ship, hoping to follow the Millennium Falcon to the rebel base. The Falcon arrives with the Death Star in pursuit and Rebel technicians immediately set about finding a weakness in the battle station. A briefing takes place in which General Dodanna advises the gathered rebel pilots that their target is a thermal exhaust port and that a precise hit from a proton torpedo will destroy the station.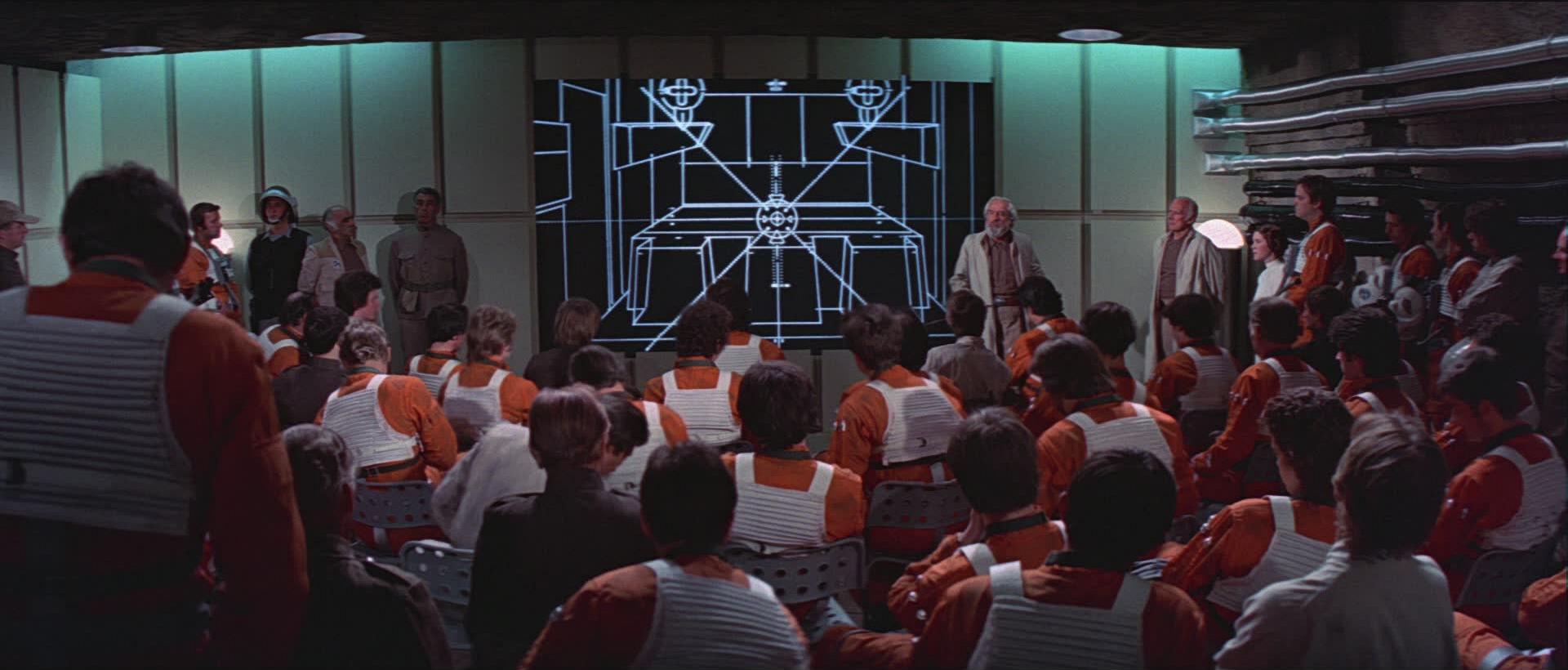 The pilots take off in a fleet of Y-wings and X-wings, with Luke and R2-D2 flying as Red Five. Han, on the other hand, departs with his reward for the princess' rescue, leaving C-3PO and Leia to watch the battle nervously from the rebel control room. The rebel fighters begin their attack and position themselves in readiness to fly down the Death Star's equatorial trench, a path which will take them within range of the thermal exhaust port. Some are killed but the small size of each fighter makes it relatively easy to evade fire from turbolasers and a squadron of TIE Fighters are launched as a result.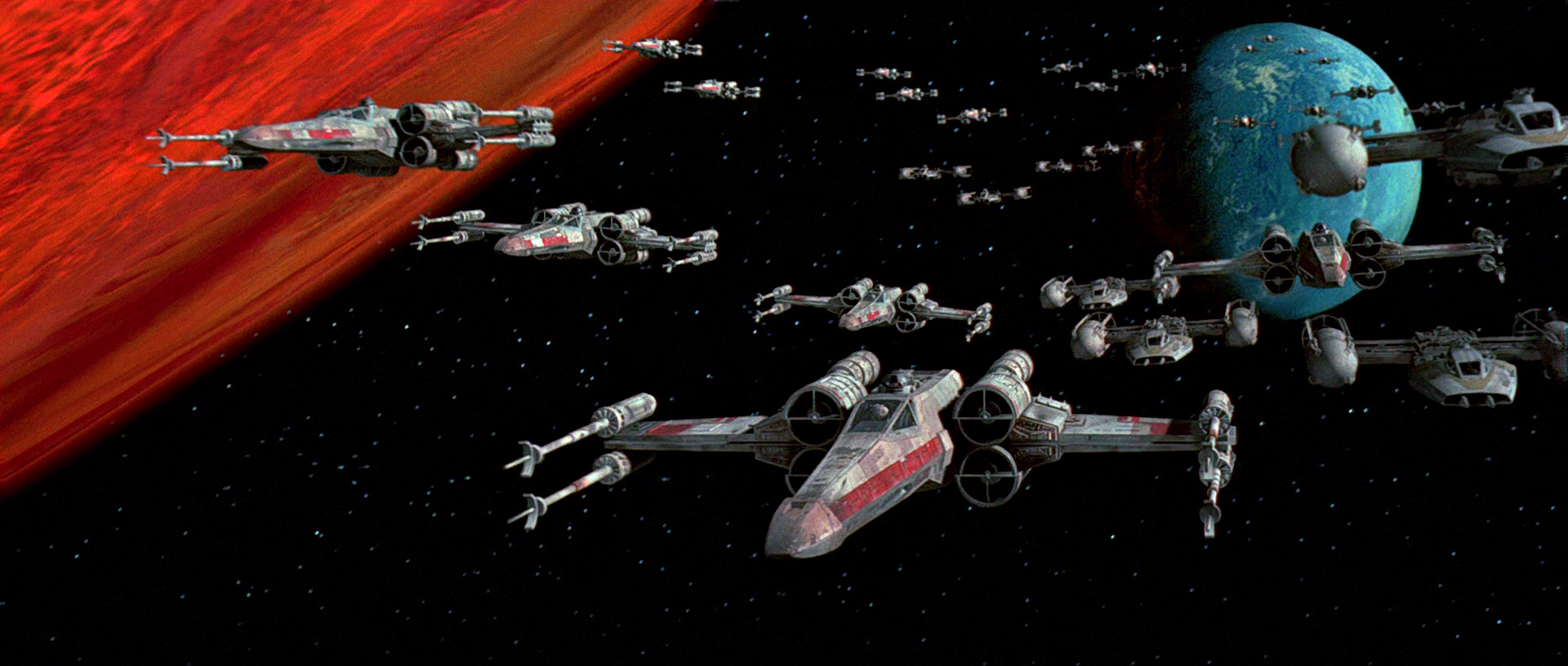 The last model of an X-wing was released alongside a Y-wing in 2012. Many new pieces have been released since then and I would be quite happy to see an updated model of either craft, although the Y-wing is certainly more pressing as two T-70 X-wings have been released in conjunction with Star Wars: The Force Awakens. 9495 Gold Leader's Y-wing Starfighter is an excellent set but I think there are still some improvements to be made for a truly definitive model of this famous fighter.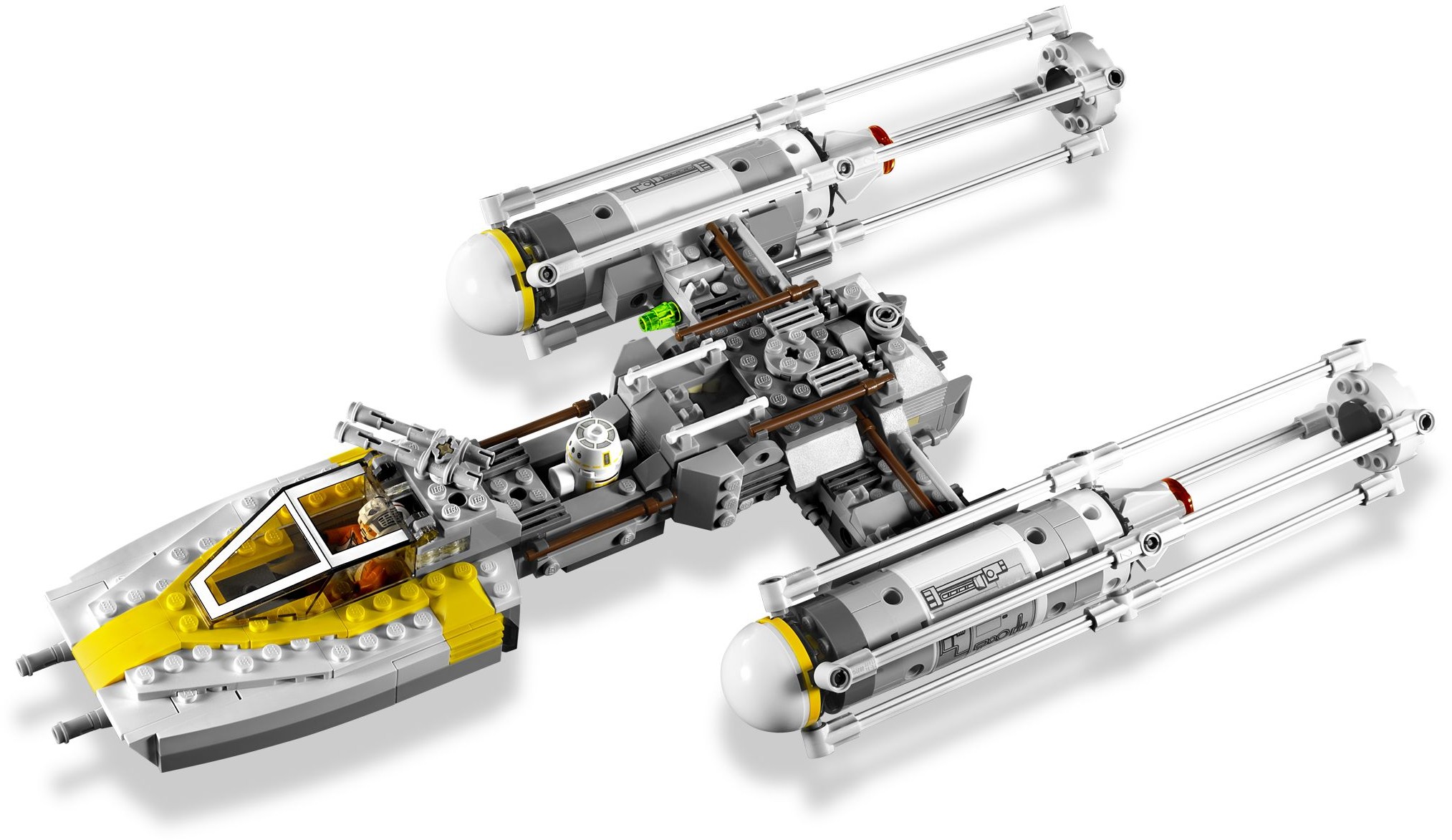 Darth Vader pilots his own TIE Advanced x1 into battle and this was last seen in 8017 Darth Vader's TIE Fighter, although the model included in 75150 Vader's TIE Advanced vs. A-wing Fighter based on Star Wars Rebels is hardly any different to that which appears in A New Hope. Vader and his wingmen destroy several rebel fighters but fall foul of Han Solo as he returns in the Millennium Falcon, sending Vader's TIE Advanced spinning off into space as Luke Skywalker fires a torpedo which successfully destroys the Death Star!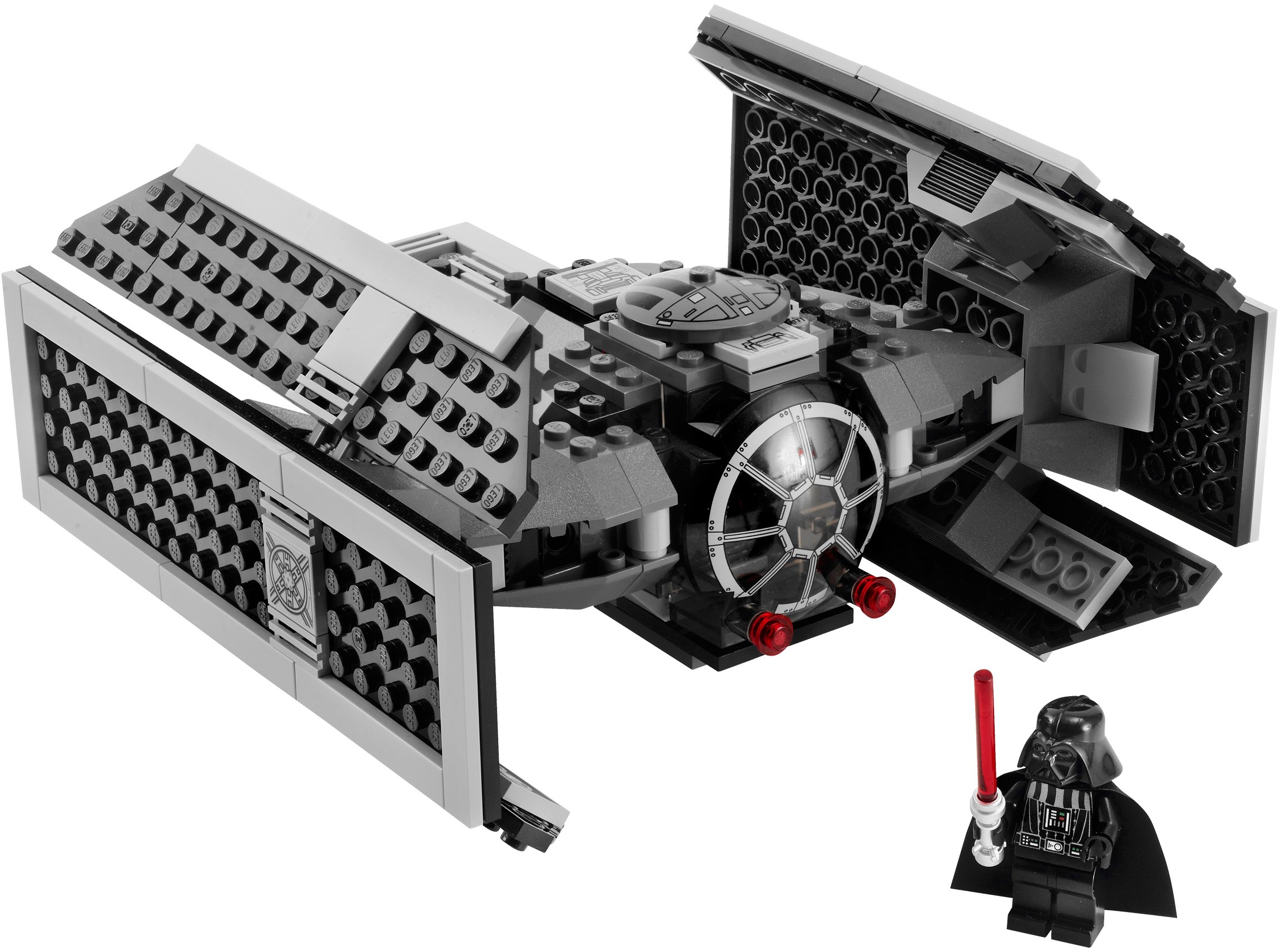 The surviving pilots return to Yavin IV and celebrate their victory, holding a medal ceremony at which Luke, Han and Chewbacca are commended for their bravery. We know that a sketch model of the rebel base on Yavin IV was created as it was shown in LEGO Star Wars: The Visual Dictionary but the base has never been represented in an official set which is a great shame. The sketch model shown below is a good start as I like the idea of having an exterior side which could be displayed as well as some of the interior which is visible when the model is rotated.
I think a large set containing the briefing room, control room and a hangar bay would prove popular, particularly since a significant portion of Rogue One: A Star Wars Story will be set there. Perhaps the set could even span both movies just as 10188 Death Star included scenes from both A New Hope and Return of the Jedi.
---
This has proven to be the most challenging 'What's Missing?' article yet as I think LEGO has done a remarkably good job in covering much of the film. Nevertheless, as usual I am going to conclude by pitching set descriptions for three sets which I think would adequately complete the Star Wars Episode IV: A New Hope range. I have used some artistic license where necessary to create what I believe to be plausible sets and tried to spread them across various price points.
75215 Y-wing Starfighter - £59.99, $69.99, €69.99 - Jon 'Dutch' Vander, Dex Tiree, R4-D6, General Willard.
Attack the Death Star with the Y-wing starfighter!
Open the cockpit to seat the pilot at the controls and place the Astromech Droid in the droid socket.
Fire the spring-loaded shooters and release the bomb bay doors to launch a pair of proton bombs.
Rotate the ion cannon turret.
Activate the exploding engine function.
Remove the access panel to reveal the detailed engine.
Includes Y-wing Starfighter and four minifigures!
75216 The Lars Homestead - £69.99, $79.99, €79.99 - Luke Skywalker, Owen Lars, Beru Lars, C-3PO, R2-D2, Biggs Darklighter, Tusken Raider, Sandtrooper.
Visit Luke and his family at the Lars Homestead.
Pour a glass of blue milk in the kitchen and sit down for a meal at the dining table inside the homestead.
Clean the droids in the maintenance bay.
Discover the pop-up hologram hidden in the floor of the maintenance bay.
Maintain the moisture vaporators with help from a Treadwell Droid.
Reveal the pop-up flames and destroy the breakaway wall.
Includes Lars Homestead, moisture vaporator, Bantha, Princess Leia hologram element and eight minifigures!
75217 Yavin IV - £149.99, $179.99, €179.99 - Luke Skywalker (pilot), Han Solo, Chewbacca, Princess Leia, General Dodonna, R2-D2, C-3PO, Garven Dreis, Wedge Antilles, Biggs Darklighter, R5-K6, Rebel Fleet Trooper (x2), Rebel Technician.
Explore the enormous rebel base on Yavin IV.
Prepare for battle in the briefing room and switch the printed screen elements to show the Death Star plans or other Imperial data.
Watch the battle progress from the control room.
Maintain the rebel fleet in the hangar bay and dock 75184 Y-wing Starfighter (sold separately) inside.
Award medals to the rebel heroes in the Grand Audience Chamber.
Post guards on the lookout towers.
Display the model from the front to show the detailed exterior or turn it around to play inside.
Includes rebel briefing room, control room, hangar bay, Grand Audience Chamber, lookout towers, cargo sled and fourteen minifigures!
Let me know whether you agree or disagree with my suggestions in the comments below and post your own ideas.
Also, if you have not taken a look the five previous instalments then you can do so by following these links:
The Rogue One range is now only two months away and I still have three more 'What's Missing?' articles to publish before then. The next one, focusing on Star Wars Episode V: The Empire Strikes Back, will therefore be published in a fortnight on the 14th of August and the two subsequent articles will also be published on a fortnightly basis, concluding with Star Wars: The Force Awakens.
Sponsored content